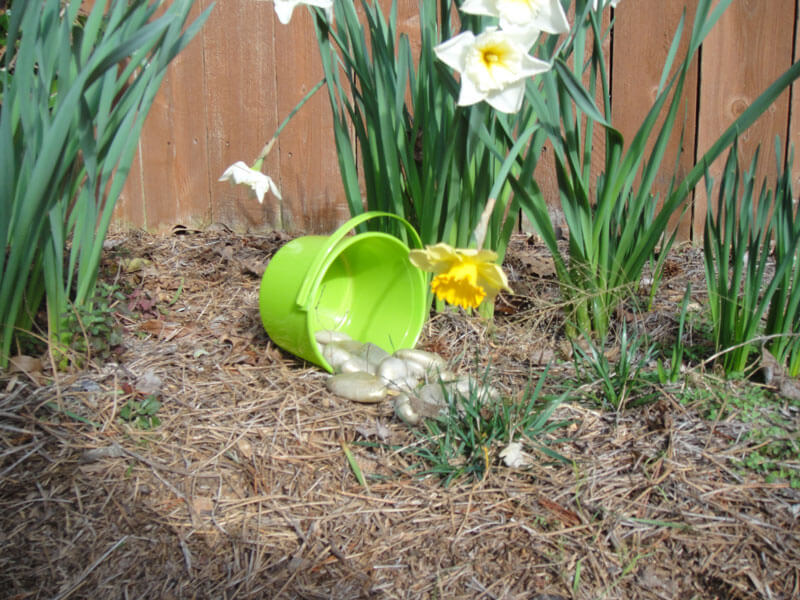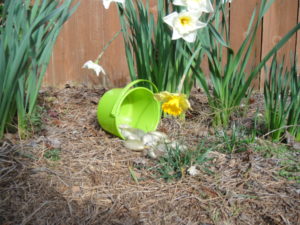 St. Patrick's Day seems to hold a fascination for the children I know. At our school, the leprechaun's are rambunctious and likely to play pranks. For instance, while the class is at recess it is possible a leprechaun will sneak into the classroom to up-end some desks and chairs and hide a few critical items. Luckily, he is also bound to leave behind some (chocolate) gold coins. The leprechaun's that visit my room tend to leave actual gold nuggets and I've had success using them in my therapy sessions, most often to work on descriptive concepts.
Materials: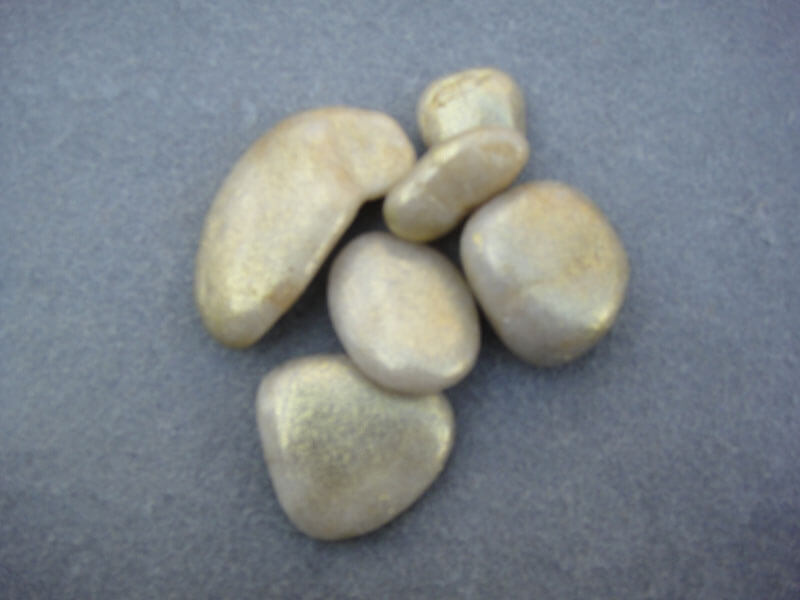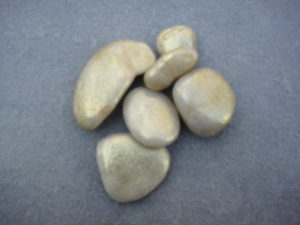 Gold nuggets: Assuming you have no spare gold bars lying around, here are some easy possibilities for creating your own:
Spray paint river rocks with gold or glitter paint (you can buy the paint and rocks at craft supply stores)
Use chocolate gold coins (and let the kids keep them)
Wrap rocks in tinfoil (good if you are particularly pressed for time or un-crafty—not gold, but still valuable)
"Extra" hiding places: an empty mug on your desk, a box inverted on the floor, a paper lunch bag on the shelf, etc.
To play:
Hide the nuggets around the room. Depending on the child's age and language abilities the nuggets might be very visible or cleverly hidden. You may want to consider adding some hiding places to your room (see above).
Receptive concepts: Give the client directions for collecting each nugget. If you are working on auditory memory, you might also consider a two or three-part direction. Examples:
"Find the nugget behind the door."
"Find the nugget between the books."
"Find the nugget in the mug and put it under your speech notebook."
"Find the nugget on the file cabinet and place it under your chair."
Expressive concepts: Have the child find the nuggets one at a time and tell you where it was. Examples:
"It was beside the wall."
"It was on top of the computer."
"It was under the box."
You can easily adjust your requirements based on the child's goals. The golden rule is to have fun!
Do you need more St. Patrick's Day themed ideas? Try my "Irish I May" articulation game or my "Lady Luck idioms" worksheet (free)!