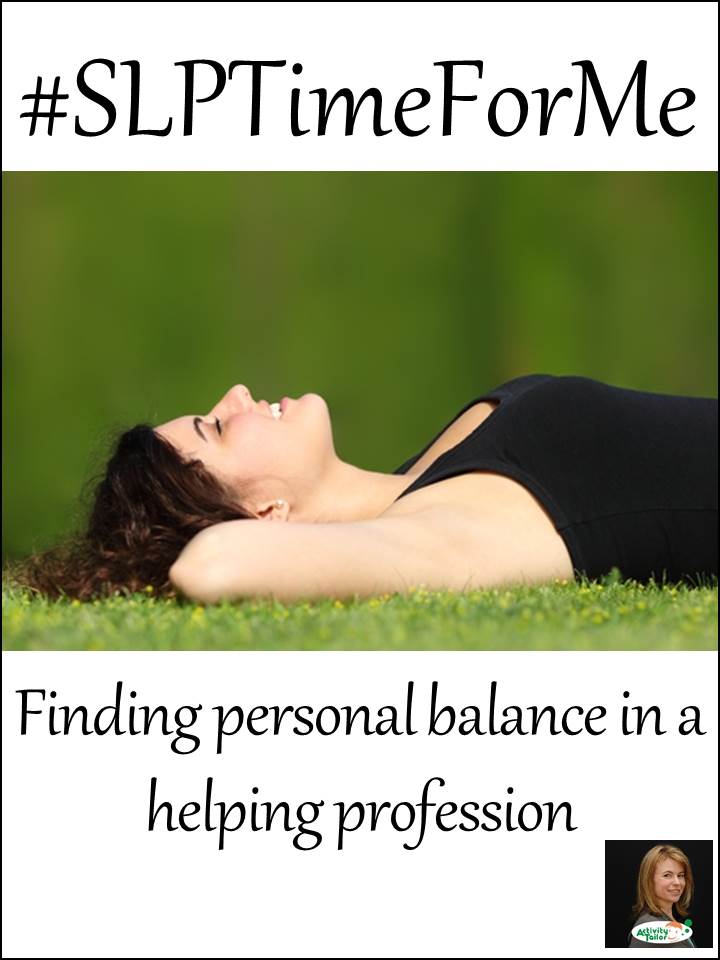 I couldn't believe Monday morning when my social media feeds were suddenly chock full of first day of school photos. Adorable, I just didn't expect to see them so soon.
Lucky me, I still have a couple of weeks left. While we've had a wonderful time—a lovely beach trip, time to see extended family, great weather—it hasn't been the total re-charge, de-stress I'd hoped. And most of that is probably my fault.
Balance is a tough goal and, it seems, an especially tough one to master for women. Throw in personalities attracted to "helping" professions and you have an upward battle (or downward slide into burnout).
Since I do have a few weeks left, and I would like to avoid last year's feeling of just barely staying afloat, I'll be exploring some organization, de-stressing and self-befriending ideas for the next few weeks.
Who's with me?
Every few days I'll be posting a challenge on Instagram. Feel free to follow me there (or search #SLPtimeforme) and participate as you'd like.
In the meantime, let me know the biggest challenge you have in maintaining balance.