Contratulations to Anne Page who who a free box!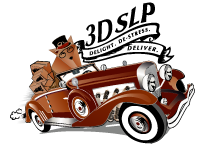 There's nothing like friends to support and recharge you. My dear chum, Amy Kunstle, embodies this spirit not just in her personal life, but in her 3DSLP subscription boxes.
Delight, de-stress, deliver.
It's a tall order, well executed. Each month you receive a literacy-based box containing a book, suggested goals across a range of objectives, manipulatives, complementary apps, custom worksheets/games and a thank you gift. Because the box is carefully curated by an experienced clinician (she has a private practice and is a registered dietician in addition to her CCCs), you know the lessons and themes work.
This is what the experience looks like.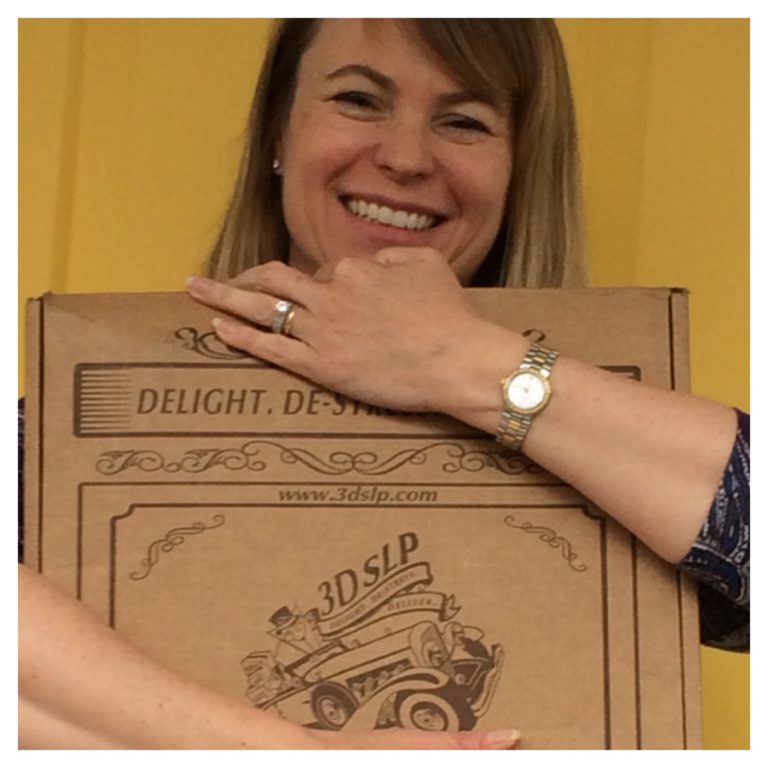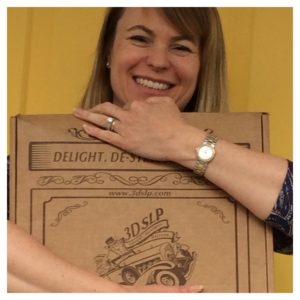 The box arrives.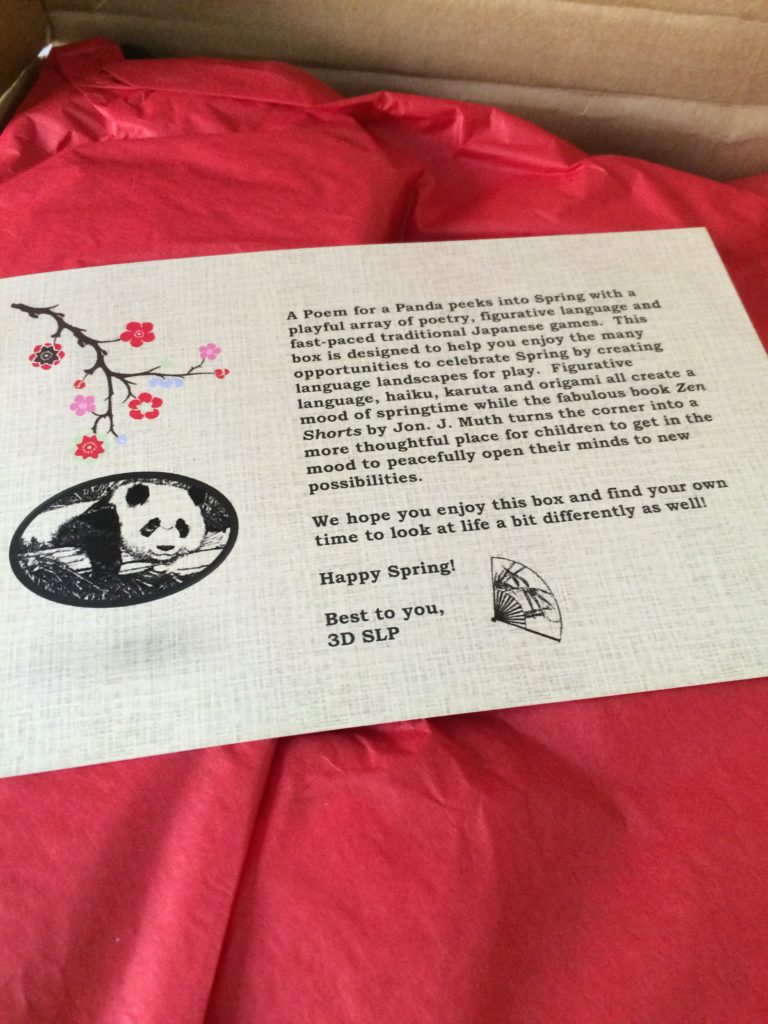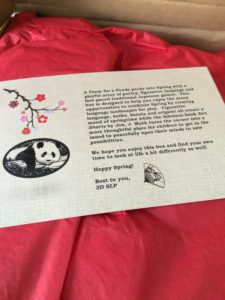 You open up to the pretty gift-type packaging.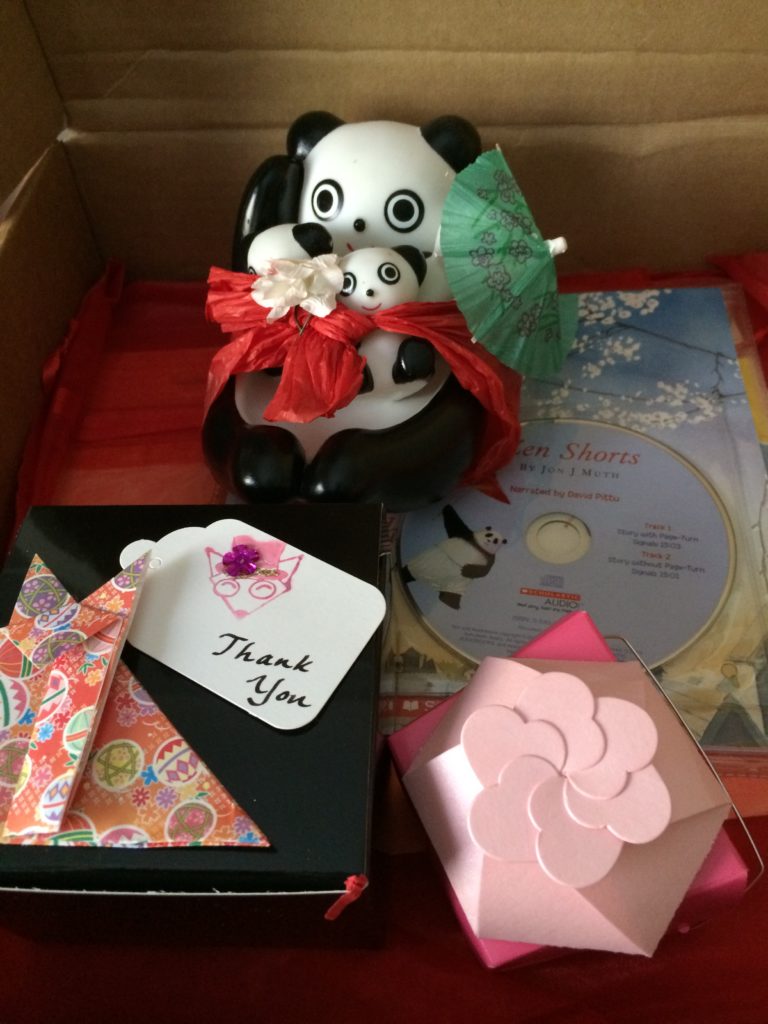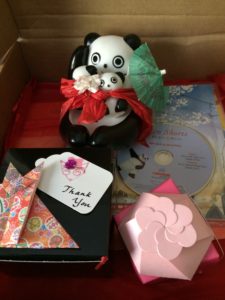 You peruse the lessons, book and goodies. You feel spoiled.
I like the versatility of the box. It can be used with a wide range of skills and ages. Plus, it's truly a gift to you. Opening the lovely packaging encourages you to linger over the materials and ideas. It's a surprisingly relaxing pursuit.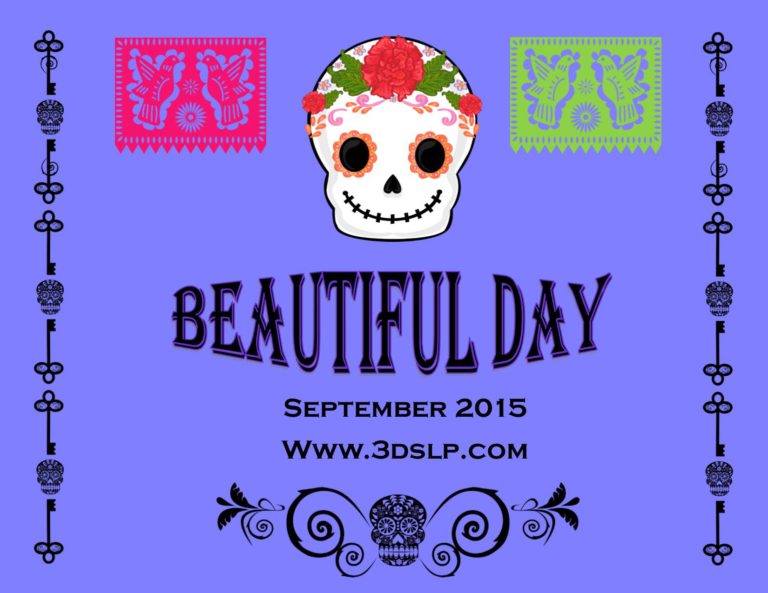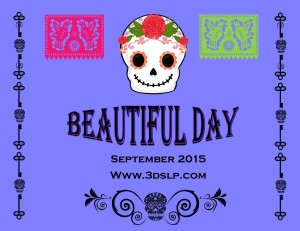 Each month is a different theme and the September box is Beautiful Day—a Dia de los Muertos (Day of the Dead) theme combining Mexican customs and the celebration of family. Activities are geared towards school aged children. (To reserve a box, click here. Orders for Beautiful Day are open until September 1, 2015.) NOTE: Themed boxes are available for one month only. If you miss one, sadly, it's gone.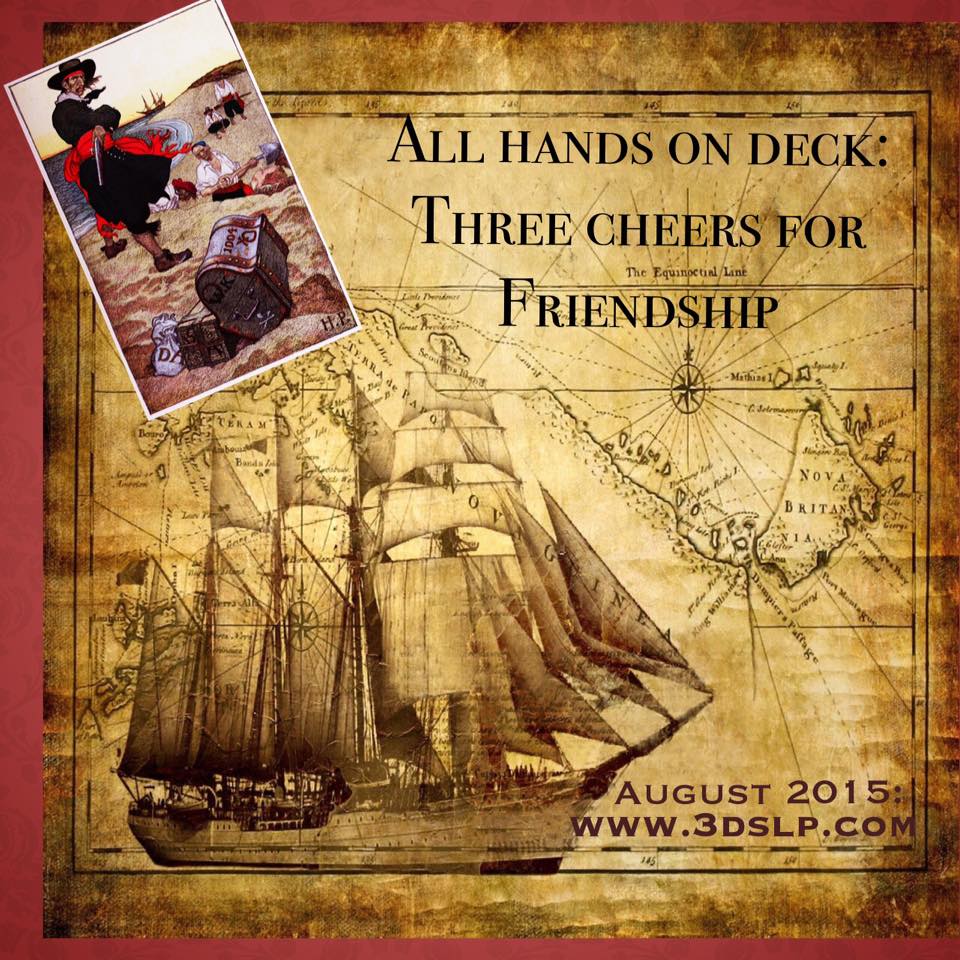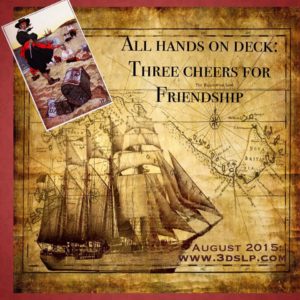 And now the giveaway! The current month's box is pirate themed–perfect for "Talk Like a Pirate Day" which is right around the corner–and is no longer available for order, but you could WIN a copy! To enter, leave a comment letting us know what language and/or literacy goals you need the most support with by midnight EST, August 18, 2015 and I'll select one at random. Good luck, mateys!
A box for review and the giveaway were provided by 3DSLP but the opinions expressed here are strictly my own. The photos above are from the A Poem for a Panda box.