Time for some Thanksgiving fun and freebies!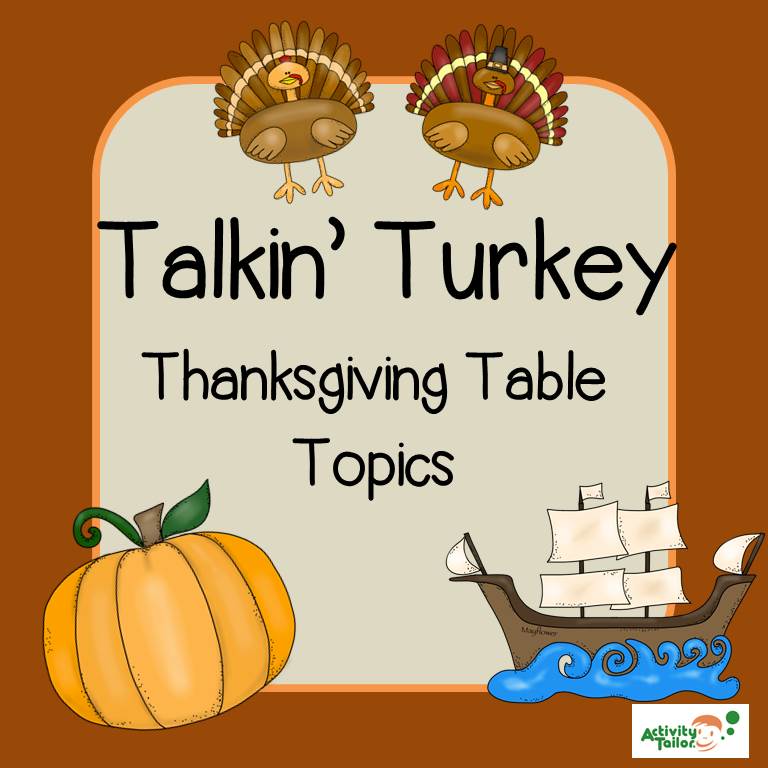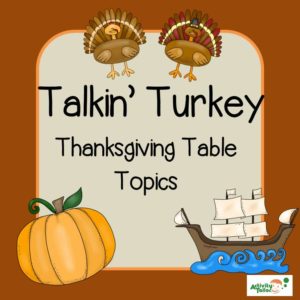 I've created Thanksgiving themed conversation starters that can be used during classroom meetings, classroom feasts, the speech therapy room (for fluency, voice or language kiddos), or at your own Thanksgiving table!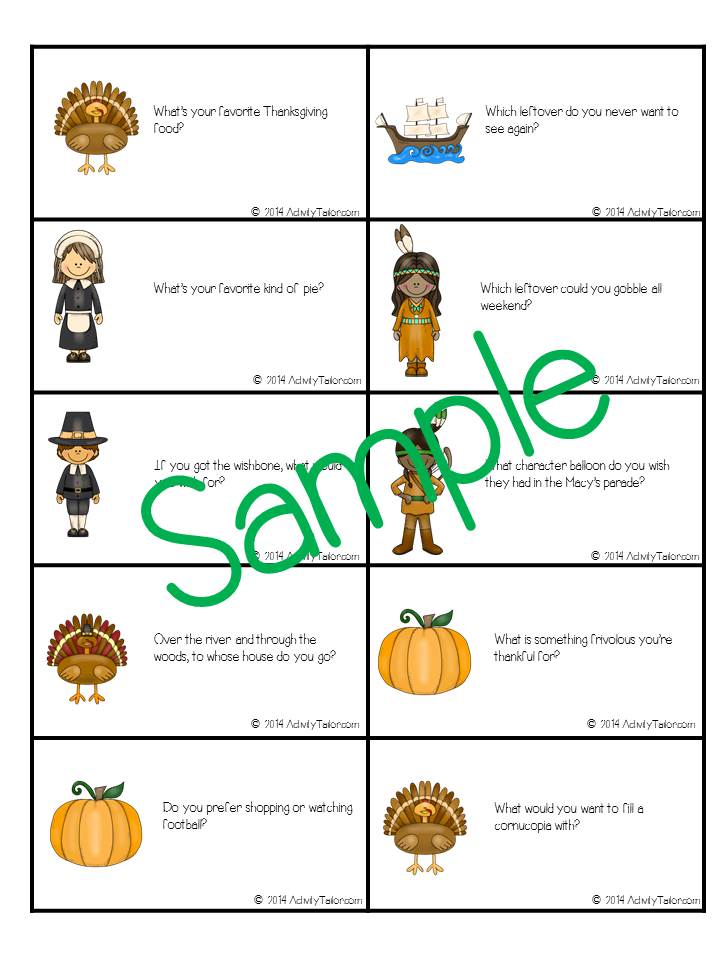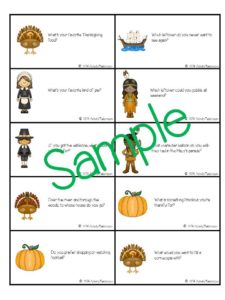 This freebie includes 18 conversation starters plus two blanks that you can customize with your own questions.
Suggestions for use:
Have a "Turkey egg hunt" and fill yellow, orange and green plastic eggs with candy corn and a question.
Fill a small jar with folded questions. Have one student choose a question for discussion each day to open the morning meeting.
Distribute folded questions to each person within a small group and have each person contribute to each question.
Tuck a question inside each place card at the Thanksgiving meal. Use as a break between dinner and dessert.
Give each family member a question before the meal, and have them write their answer on the slip. Read aloud during/after dinner and see if you can guess who answered.
Have students choose 3-6 questions and interview an administrator or family member.
Pin the question (or re-write) on the board and have students write their answer beneath as they arrive. Later in the day, graph the responses.
Pass out questions and have students pair up based on the graphics and discuss their questions. (**Note: you will not use the final two questions on page 1 unless you fill in the two blanks.**)
To pick up your copy click here.