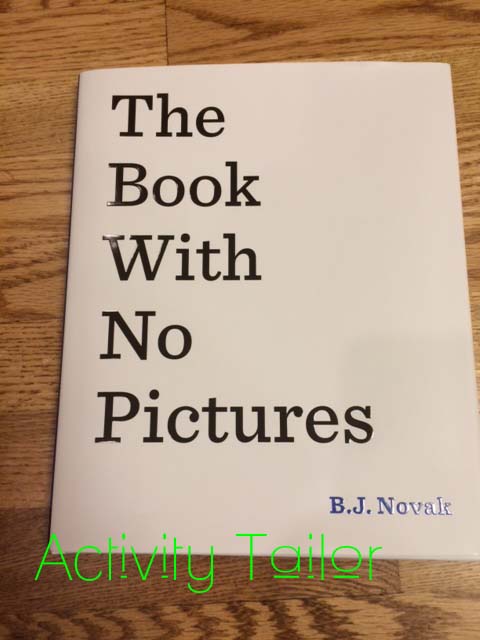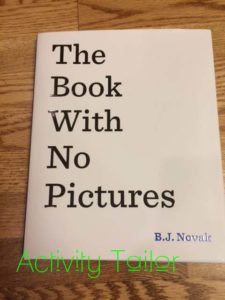 When I was in graduate school, I worked part time at an independent children's book store and one of my responsibilities was the weekly story time which included reading a few books, tied together by some sort of theme, and an easy craft. It was so fun!
This year the school that I'm primarily working does the story time at Barnes & Noble once a month and they were looking for volunteers. I was so excited, I signed up immediately! Then I found out that B&N tells you one of the books you'll be reading (though you can select others too) and crafts other than a simple coloring page were out. Well, boo.
I crossed my fingers that the book I HAD to read would be a real goody. I was slated for early October so I was thinking, "The Little Old Lady Who Was Not Afraid of Anything" or "Halloweiner." Then I realized that it was bound to be something brand new that needed pushing. Just don't let it be a miserable celebrity book I thought.
A few days before I found out it was, yes, a celebrity book and the title was The Book with No Pictures
.
Really?
Then I got a hold of a copy. OK. I can work with this. The celebrity author, B. J. Novak, is a comedian from the Office and the book is very silly, with great pacing and is blessedly child book length. (My experience is that celebrity kids' books go on and on and on….) but it really has no pictures.
One of the perks of helping with story hour is that you can do some discrete marketing. You can't pass out all sorts of literature or start a batch of free screenings but you can certainly announce who you are and what you do, plus now I had this book on my side.
I opened by saying my name and profession and telling the kids and parents that it means I like communication.
Sometimes this means I help kids learn to make sounds which is called articulation. Then we all did some silly tongue/lip movements and practiced some different individual sounds like B, L, SH, and TH.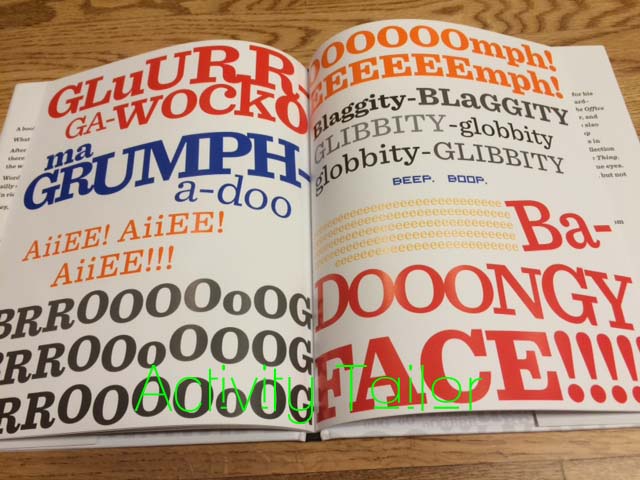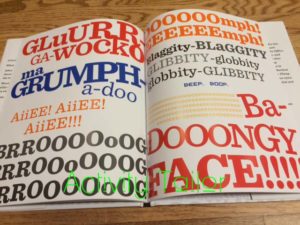 Then I read the book straight through. The book tells you that the rules for reading a book are that you have to read every word no matter what so, of course, it has you talking like a robot monkey and saying words that aren't even words and you even have to say "butt." (I suppose in a classroom you could use something more polite, but I stuck with "butt.") You even have to do a little singing. THE KIDS LOVE IT.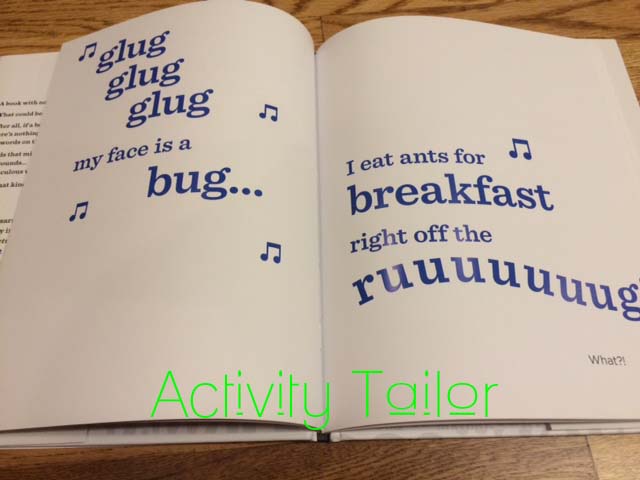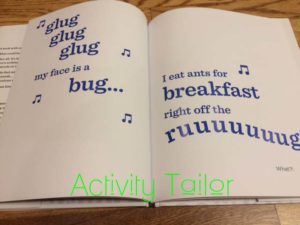 When it was over, I told them that sometimes I also help kids with listening and following directions. We all stood up and played "Robot Monkey" which meant I gave a one or two step command without a demo and they had to follow it (then I did it for confirmation). We stood on one foot, touched our nose, pat our head, jumped in place, spun around…you get the picture.
Then I told them that sometimes we help kids with the words they use for talking and I read the book again, this time pausing to ask questions like, "what could 'blork' mean?" or "what color monkey do you think it is?" or "how would blueberry pizza taste?" And then a couple kids sang me part of their favorite song.
We had a great time and a few parents came up to ask questions afterwards.
I'm sharing this because I know a number of you have to do marketing whether it's for your private practice or within your own setting. I thought it was a great way to do some marketing as well as some education and there's bound to be a story hour near you looking for volunteers.
There are a few celebrity books I like for kids. In particular, "Emily" by icon Julie Edwards Andrews which I loved as a child and my daughter discovered as well. Any others you're fond of?