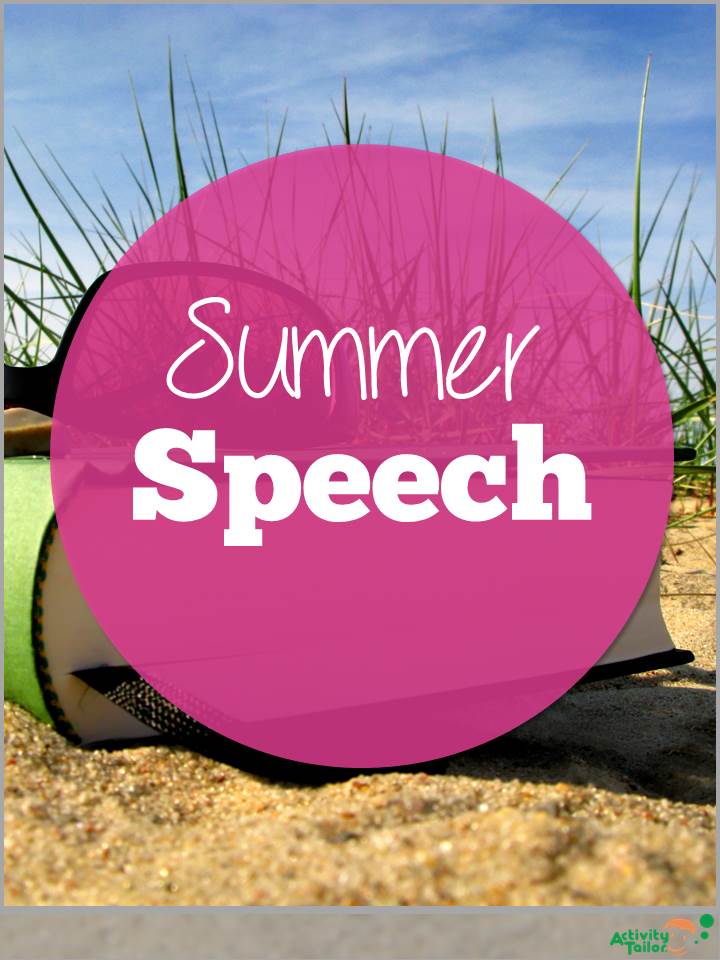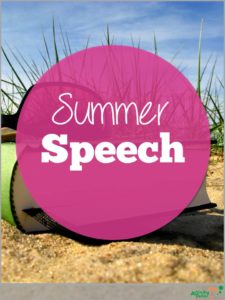 I had a few years of summer speech that left me frazzled. Trying to accommodate families as best I could meant appointment here and there and, typical of summer, frequent cancellations or forgotten appointments that had me frustrated and sweating in professional attire when I wanted to be sitting in shorts reading a book in the shade.
So, I took several years off.
Then last year, I decided to give summer speech another chance. I had several inquiries from established, reliable clients and I felt more able to make my needs an equal priority.
Success! I had a summer that was fun and low stress, provided financial value and progressed my students' goals.
This year I'll be doing the same.
Here's how I handled it:
I chose my work dates well in advance and put them on the calendar. This year, I'll be working T/Th most of June and August and taking off all of July. This gives me lots of long weekend travelling options, not to mention camp drop-offs and pick-ups.
I created a Google form which asked for contact info (and permission to text), and allowed parents to check which dates they wanted from my listings. They also had the option to choose morning/afternoon/either timeframes for each day and where they wanted services.
I sent out the form with a deadline (because our schools end early, mine was 5/30, a couple weeks before summer would start).
Once I had the forms back, I started to create my schedule. I consolidated appointments as best I could which meant looking at a map for treatment locations so I wasn't zig-zagging all over town.
I often use seasonal themes in my treatment room and roughly follow the lead of the preschool classrooms when I can, but I don't necessarily work with big themes across the board. But during the summer I do. Last year we did fairy tales and each week or two I'd switch the story. Sticking with one theme even though I adapted activities for each student's goals, meant I had less stuff to haul around and a little more clarity of focus to create on the go. My kiddos love the variety (so did I!) and made more connections between sessions than they sometimes do during the school year since I wasn't competing with classroom activities too.
I texted appointment reminders at the beginning of each week and had almost no cancellations or missed appointments.
Summer speech services meant my caseload was already started at the beginning of the school year (as a private therapist, I rebuild my caseload to some extent each year) and some of my students made more rapid gains especially because parents were there to see what and how we are working on goals.
Who's offering summer speech this year? Anyone have a fun theme I should consider? I'm still deciding…
Be sure you've picked up my FREE Rewards Tracker and Countdown Calendar whether you're working this summer or not. You deserve it!