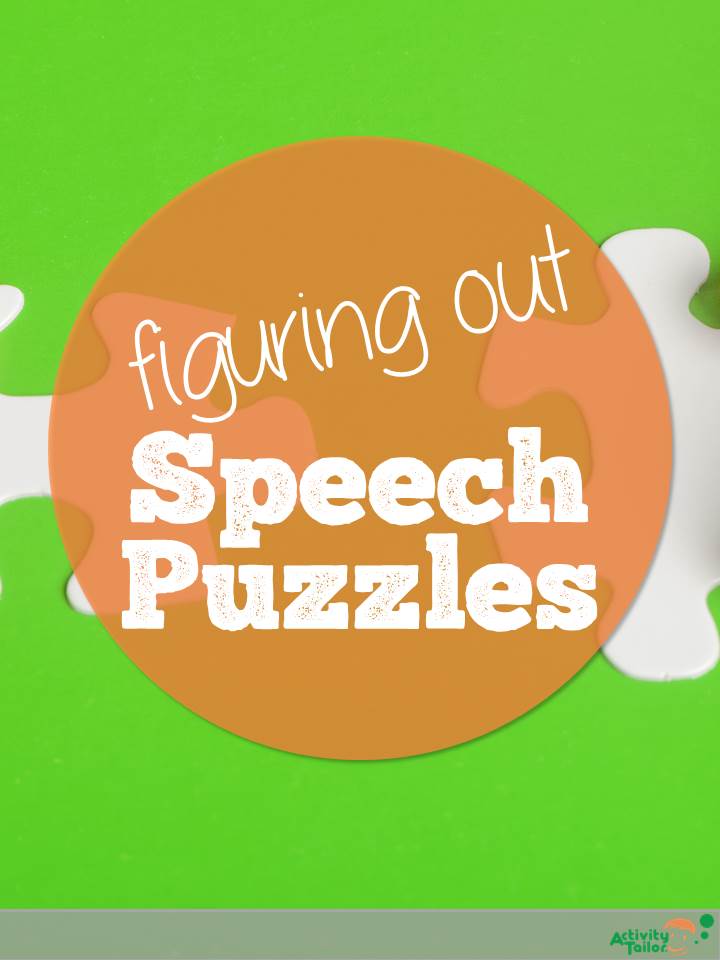 Summer is a great time to work on puzzles. Speech client puzzles.
It rained for days this spring. Weeks even. Not a drizzle, straight up (down?) rain. Puddles, worms and cold damp clothing rain. And while we are grateful for the water that fills the reservoirs and lakes (and will surely disappear quickly during our very hot summers), it made my days extremely hectic.
I have a fabulous speech room at school in an adorable house (we call it the cottage) just a short walk from the main school building. Usually it's a great place for my older students to kinda get away for a bit since it has a looser, casual feel. And my youngest ones use the playground out front so I can do quick and easy pick-up/drop-offs there if I my schedule works out right.
But when it non-stop rains, I haul folders, materials, the iPad, games, anything else I might need into the school and make do with any open space. It leaves me a lot less time to, well, breathe during the day.
Let's be honest, rain or not, school days can be nuts in general. Just trying to keep up with a steady onslaught of kiddos and paperwork can make you feel like a duck frantically paddling just beneath the surface.
Which is why summer is a much better time to reflect on the kiddos that have you fairly stumped, and see if you can't come up with some new ideas, or at least a new plan, for how to tackle the issues come fall.
I'll be reading through a couple Social Thinking resources I purchased, but only skimmed this school year (I'm hoping a course might be in the cards for me at some point….) and I'm sooooo excited that the online course I couldn't squeeze in this April is available again this August. It's "Improving Intelligibility in Children with Speech Sound Disorders" and has a combo of pre-recorded sessions to watch on demand and scheduled live Q&A sessions with the speakers.
What area has you feeling on shaky ground? Is there a particular case that has you completely flummoxed? Let me know! I'll see if I can get all of us some answers! (Please do not share identifiable information about specific clients. Email me directly if you're not sure, [email protected])