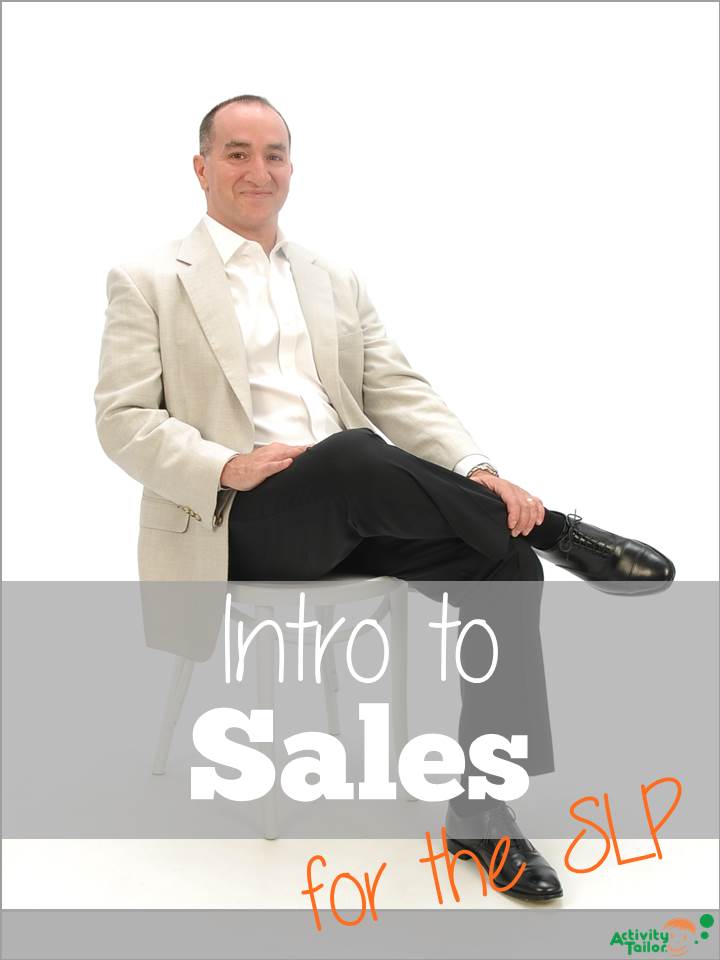 Let's get it out of the way—you got into a helping profession to help people not to—ew—sell. In fact, you kinda think the idea of "selling" your services cheapens the value of your expertise.
This disconnect between business types and therapeutic providers is pretty easy to avoid if you're satisfied working for a school or government agency in which there isn't direct billing to or payment by the individual receiving services.
And if you're working for a clinic or hospital, you might also be able to avoid some of this discomfort since billing and payment is generally handled by office staff.
But if you are looking to work with private clients—whether that be a couple on the side or over the summer or working up to a full-time caseload—you'll need to come to some sort of peace with this topic if you want a successful practice. (In this instance, I'm measuring success as income outweighing costs and a steady influx of clients to keep your session spots full.)
I sat down with an experienced salesman (easy, 'cause I live with him!) and selected the most important basics to get you started.
Ask open-ended questions: When a potential client begins asking you about something like developmental milestones, provide the facts, but follow-up with a probing question like, "It sounds like you have some questions. Help me understand what has you concerned." (Bonus tip: It's important to listen and allow them to provide you with information. Your turn to talk comes next!)
Have an elevator speech ready to go: Practice! You need a quick—two minutes or less—description of your philosophy and what you provide. Be sure it's easy to follow, no technical terms or acronyms. (Bonus tip: Click here for a full post on how to put an elevator speech together.)
Avoid listing your qualifications: This may seem counterintuitive, but potential clients make their first decision about working with you based on rapport. They need to be comfortable with you and trust you first. Once they've decided the relationship has the potential to work, then they'll look at your qualifications. (Bonus tip: If you have a simple website, you might want to list your qualifications here for potential clients to peruse at their leisure.)
Be generous with appropriate referrals: Perhaps the concerning issue is outside of your scope of practice or expertise; recommend another provider. Not only will you avoid an unhappy and dissatisfied customer, but the goodwill you cultivate makes it likely they'll recommend you to a friend. (Bonus tip: Re-emphasize what you do specialize in, "My expertise is selecting and then training families on communication devices, but for voice concerns I recommend _________.")
Talk price with confidence: I think this can be the toughest, most uncomfortable part of the discussion for most therapists. When asked, be direct and give your set price or price range without wavering or discounting, "A full articulation evaluation runs between $110-$160." (Bonus tip: If price is the very first thing you're asked, you may want to probe for information first, "It would help me to understand what your needs are. What are you hoping speech and language therapy can help you with?" That way you'll be able to make a more accurate estimate.)
Carry business cards: These days business cards aren't saved, they simply provide information for input into a contact list so no need to go ultra-fancy. You just need to provide a tangible, professional reminder of who you are and how to get in touch. (Bonus tip: Be sure to ask for a phone number or email address in return.)
Keep the conversation going: Follow-up within a week–most families prefer this come via email–with a recap of your conversation and a next action step like, "Call to schedule an evaluation" or "Please sign and return the attached release form so I can discuss classroom goals with her teacher." (Bonus tip: Be sure to add your phone contact information and website address (optional) to your signature line.)
It can take time to develop your sales skills so be sure to welcome opportunities as they come up and don't fret if you feel a bit tongue-tied at first. You'll be filling your schedule in no time!
Any other private SLPs have a tip or two for us? Please share below.
This post was written in collaboration with Tom Lewis who has been in sales for more than twenty years with experience ranging from start-up ventures to Fortune 1000 companies. He is currently the VP of sales at Blue Sentry.