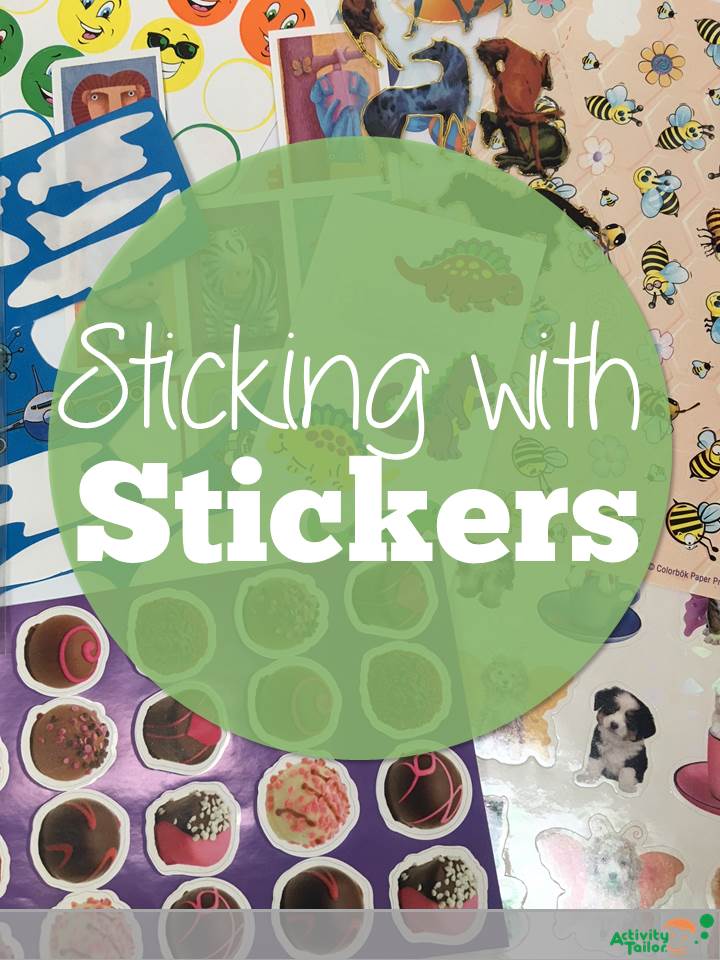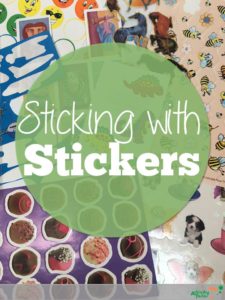 I know a lot of therapists have moved away from stickers and I totally get it. It's aggravating when they take forever to pick one out. It's an added expense. It's another thing to remember if you're already hauling stuff all over the school.
But I still like 'em. I don't do it every single time (meaning I usually do if we meet in my room, but almost never if we meet elsewhere), so if we need to skip I don't run into tantrums. It's a really easy way to show my little ones I'm listening to what they say since I make a point to buy ones that match their interests. And I have a couple of students who feel like rewards are for a visible, measureable accomplishment since that's what they see in the classroom. I want them to understand, working and trying hard even if we are moving forward at a snail's pace, is worthy of a (albeit tiny) trophy.
But my final reason has to do with kindness and social skills. I've started to let some of my students choose two stickers—one for themselves and the other for a classmate. It gives us a minute to think about which sticker might be appropriate for that classmate (they love Star Wars or dogs) and it encourages them to approach a classmate once they return to the classroom—a tough skill for some of my little ones.
So what about you? Stickers—love 'em or hate 'em?