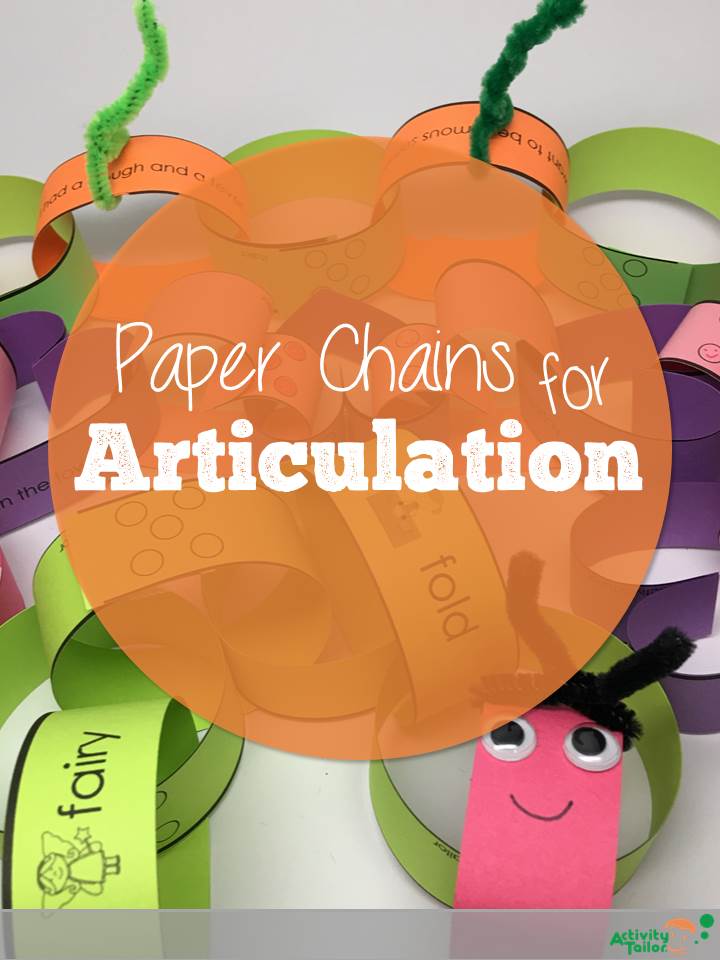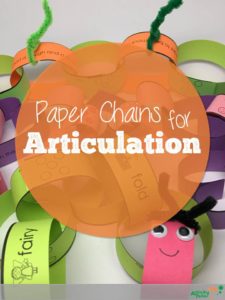 Back in December, I made paper chains with my kiddos working on articulation. I brought the strips in and, in typical harried December fashion, wrote words or sentences on them as we went. A little tough under pressure when you're working on a specific vocalic /r/, but it got the job done.
But they loved it so much, I decided to get more organized and start doing it more often. Because heart chains are SO CUTE and rivaled only by snakes and Hungry Caterpillars.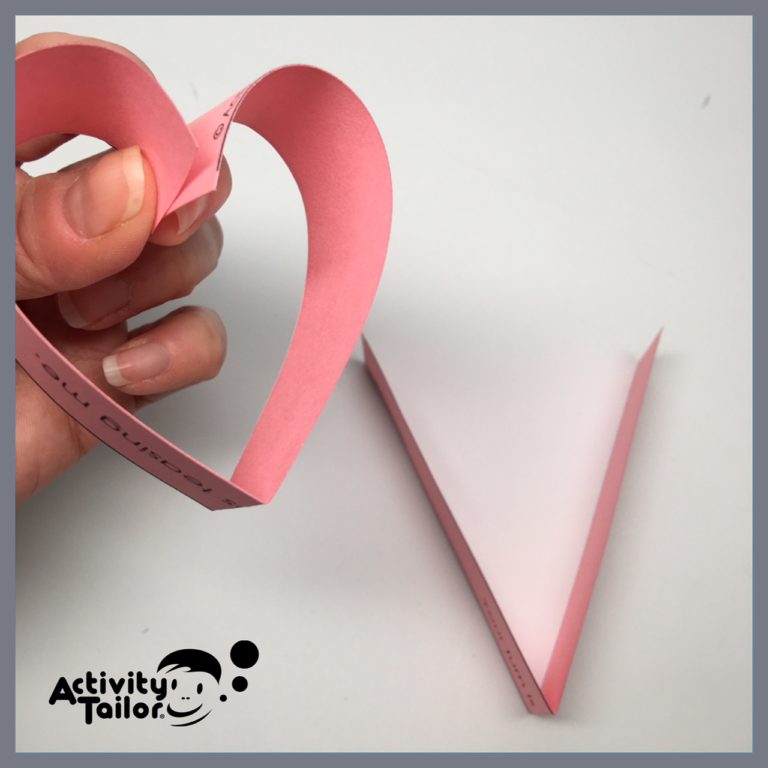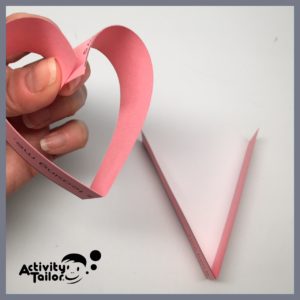 Making a heart loop is just as easy as a circle. Simply fold the strip in half—that will be your point—and attach the two ends face to face. I use double stick tape, but a stapler, maybe glue stick or regular tape would also work.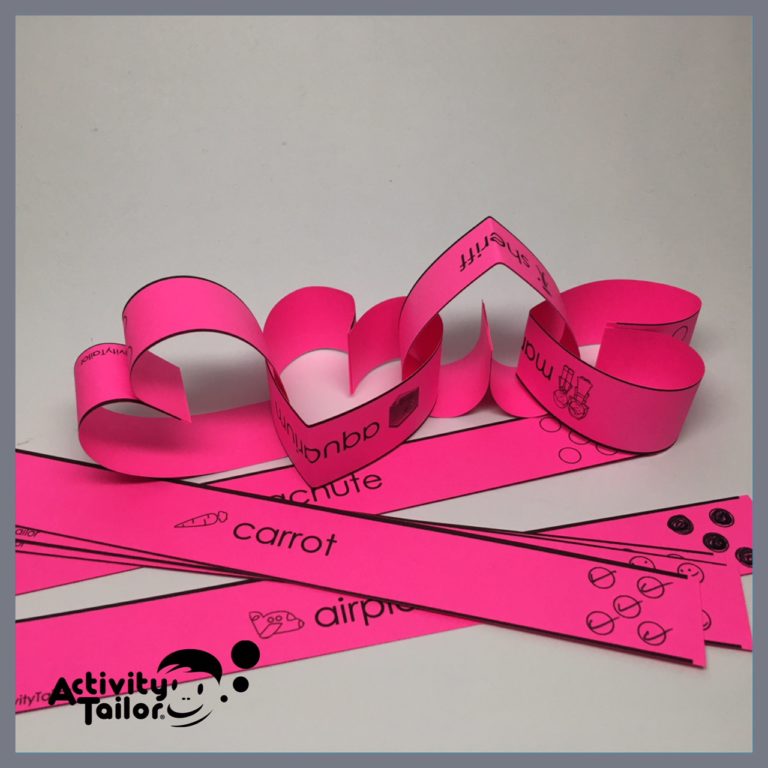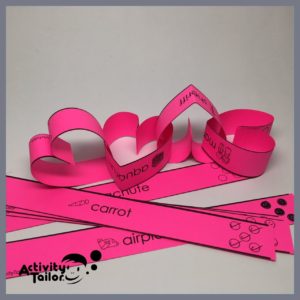 The strips I created are ready to go for my single word/non-reader students (picture and written prompts) and another set for my older or carry-over kiddos with sentences. Yay! Each strip has five circles that can be used for tracking so the twenty strips per sound/position translates to 100 trials!
We'll be making hearts first, but this spring we'll make: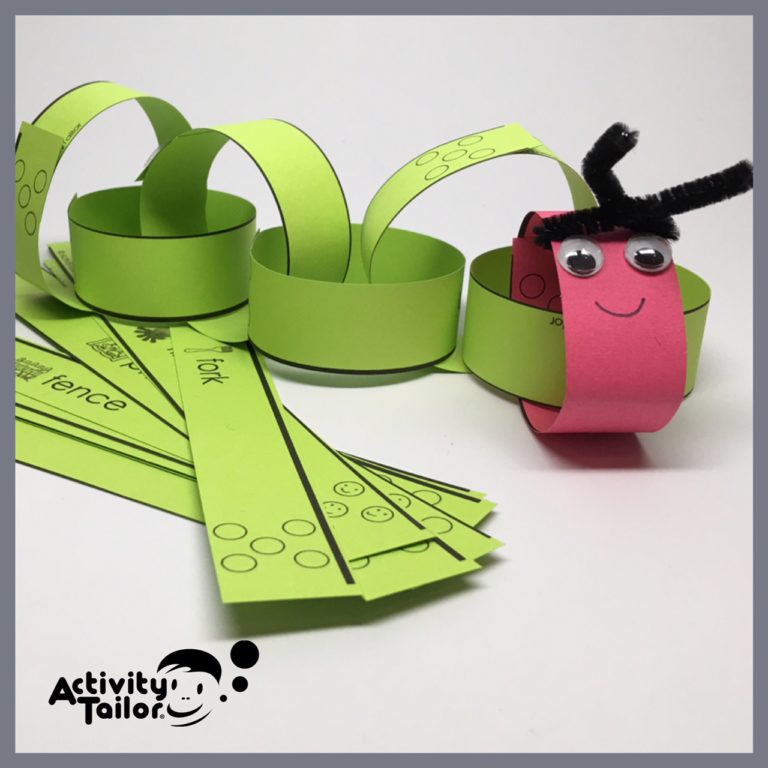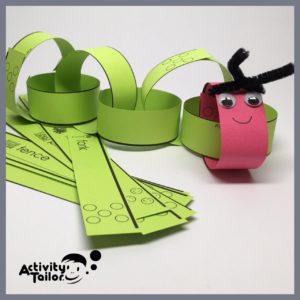 Caterpillars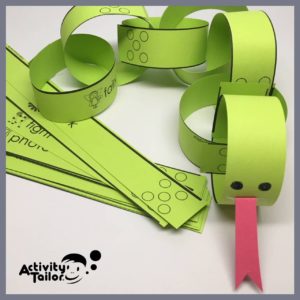 Snakes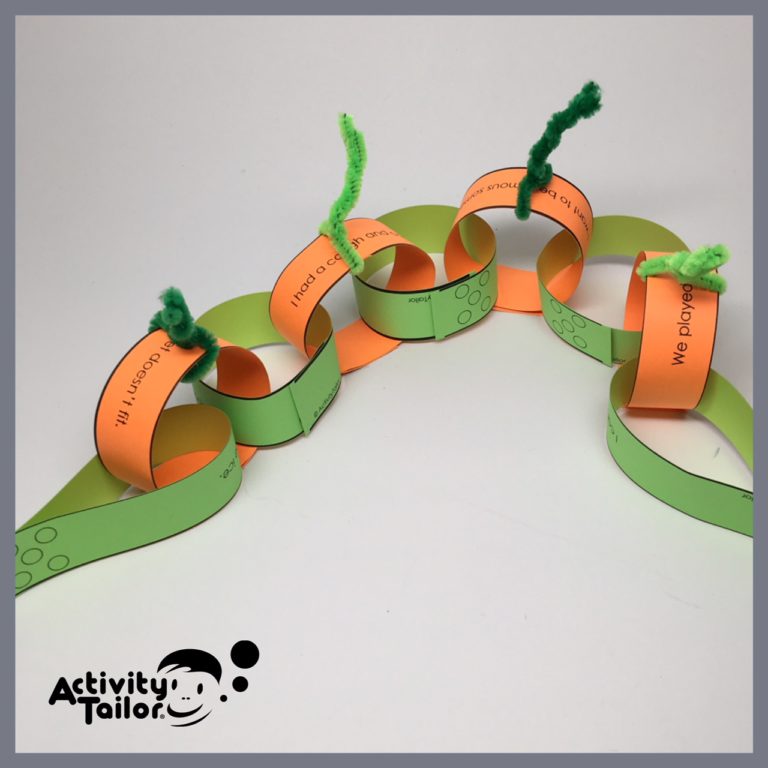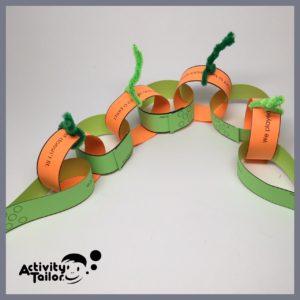 And in the fall we can even switch to pumpkins on the vine.
You can purchase the set with instructions here. Post your chains and tag me on IG! I'd love to see how your students do with these!