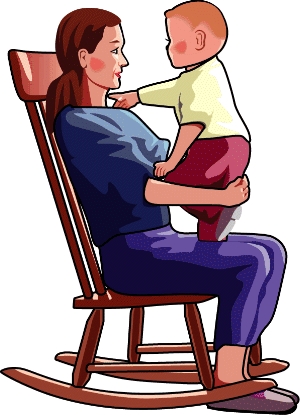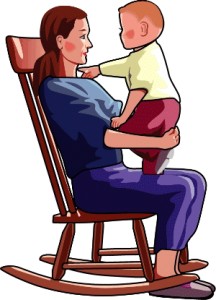 Ten thousand hours. That oft-cited statistic, brought to public consciousness by Malcom Glidewell , suggests that 10,000 hours of practice (purposeful, not mindless, practice) will give you expertise in your chosen subject.
For those of us working in pediatrics with varied caseloads, I'd suggest that hours spent in the clinic/school as well as hours spent at home with our own little ones serves this purpose.
In a field dominated by women (95% according to ASHA), it stands to reason a percentage will choose to step out of the workplace for a period of time to attend to little ones. This was the course I chose (and I'm so very thankful to my husband who was willing and able to be the sold breadwinner for a period of time), but it was daunting to go back to work and fraught with nerves.
What I found is that because I received my certification prior to having children, I used a lot of that knowledge at home. Even my observation skills were honed watching playdates, birthday parties and little ones at the park. I began to integrate the range of typical and what it looks like in real life and over time.
And certainly you don't need to stay at home for this "clinical experience" since I've yet to see a child that allows clocking in and out in reasonable workday intervals. All of which means an SLP parent can easily achieve mastery, at least in child development in slightly less than 2 ½ years (if you account for 12 hrs./day and give yourself a week off each year—yea, me neither). But this probably isn't a new thought to many of you. It was a time and opportunity I wouldn't change for anything.
I recently renewed my ASHA dues online (the deadline is looming for you other stragglers!) and it brought to mind an issue that rankled me when I did step out. ASHA doesn't have a provision for you to go on hold for any period of time (except in the case of approved medical issues or military deployment). Once you start paying CCC dues, you continue to do so if you don't want to reapply (and go through that process again? No thank you.) In addition to the dues, you need to continue with continuing education compliance. It's expensive always, despite the fact that there have been minimal increases in the past 10 years or so, but a real budget concern when you've stepped out.
Perhaps I'm more aware of it because my sister is a PT. Physical therapists are state licensed rather than nationally certified and requirements vary from state to state. In her location, she has the option to put her license on "hold" for a two year period which means she can't practice, but she doesn't lose her licensure. Her CEU requirements are higher (40 hrs./2 years), but these aren't required during the "hold" period. She can "hold" for two consecutive periods and she decides when and why. I won't even get into the fact that her license fee is way less than half of what I pay per year between NC and ASHA.
I'm really posing a question here, have you stepped out for a period of time and did you consider letting your certification lapse? In a predominately female field, do you have any feelings about what I perceive as a lack of support for women's issues? Discuss please!