The holidays continue to draw near and I'm taking just a moment to share some quick Christmas themed activities that I've been using.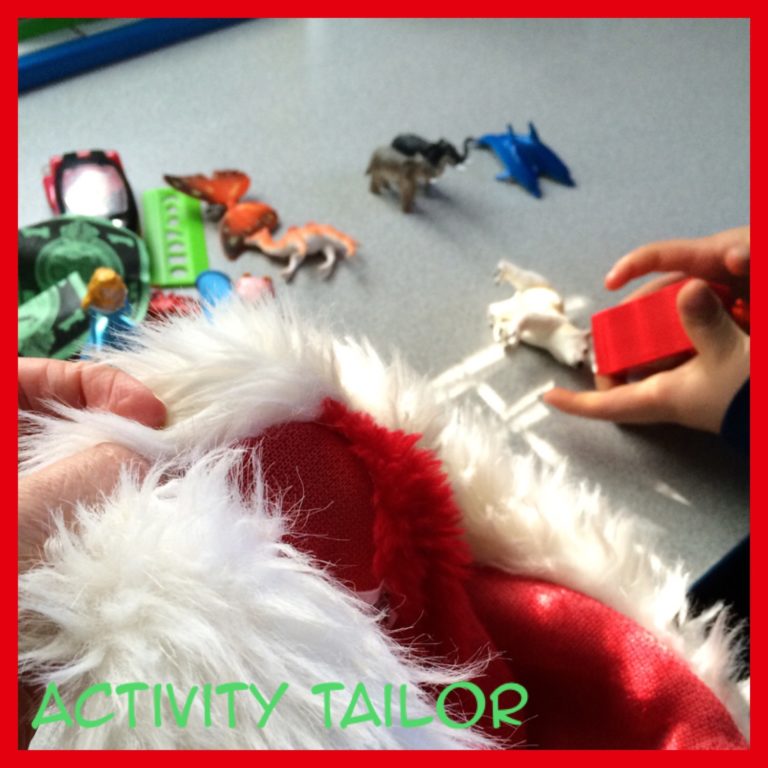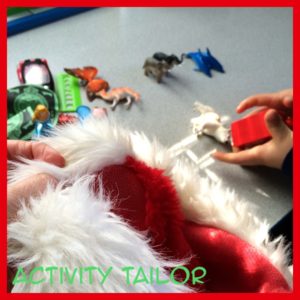 Santa's Hat: I wrote a post on this a few years ago and it continues to be a staple in my room this time of year. Load up a Santa hat with objects to target vocabulary or articulation targets.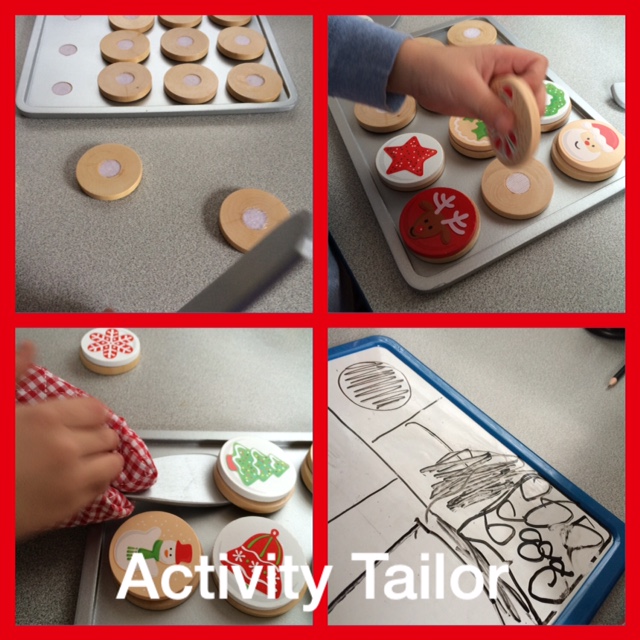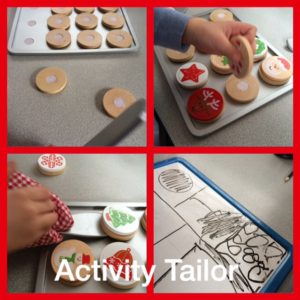 Christmas Cookie bake: This set from Melissa & Doug is widely available and I've been seeing it on sale regularly lately. I use this for pronoun development ("I cut the cookies," "I eat the cookie."), vocabulary, sequencing and retelling. Appropriate even if your school no longer allows sweets…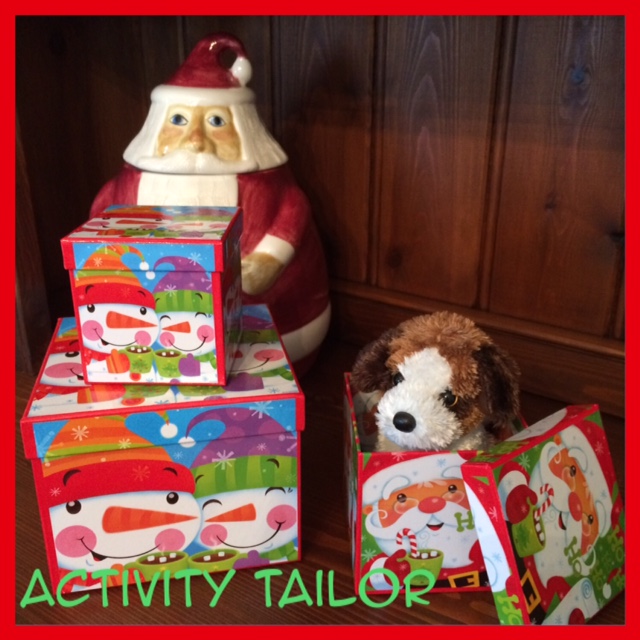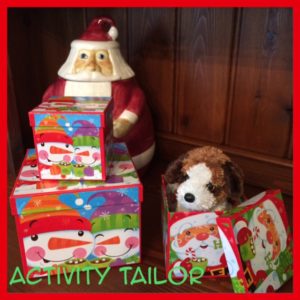 Christmas Presents: Even my grocery store has adorable gift boxes in an assortment of designs and sizes right now. I have several sets of the same design/different sizes to target size concepts like big/bigger/biggest, small/smaller/smallest. I have other sets with different designs/various sizes so we can also target descriptive concepts such as color, size, shape (try adding a wine tube for "round"), etc. Boxes can be filled with items like those from "Santa's Hat" or try a medley of items and have kiddos decide who would be the best recipient of the gift. For example, a box with a teddy might be appropriate for a younger brother/sister. A box with a wallet or watch might be better for Daddy. A bone would be just right for Rufus. It's a great way to work on inferences in a natural setting. (Oh, and gift bags would work fine too and might be easier for kiddos with fine motor issues.)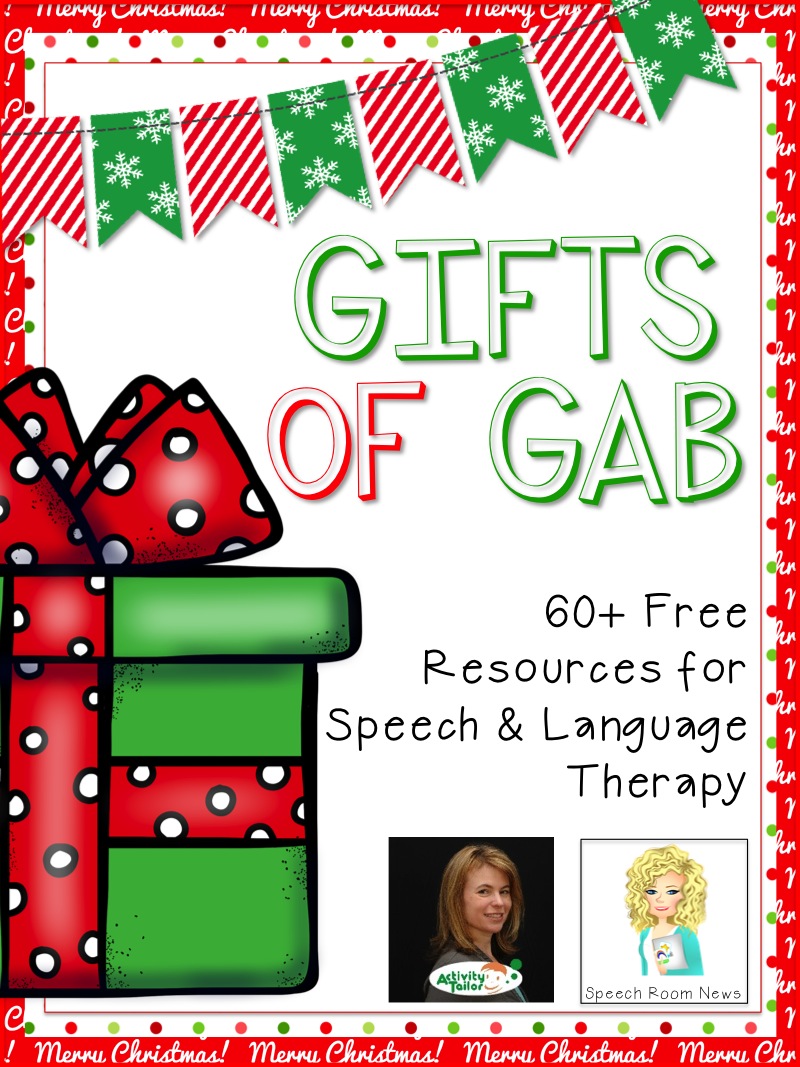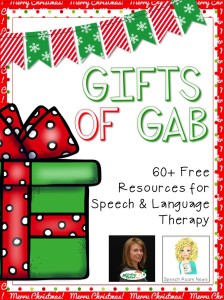 Don't forget to check out the 2014 Gifts of Gab Holiday ebook for lots of freebies from fellow SLPs. My offering is an attribute game with QR codes that kids LOVE. Click here for the book. I'm on page 3.