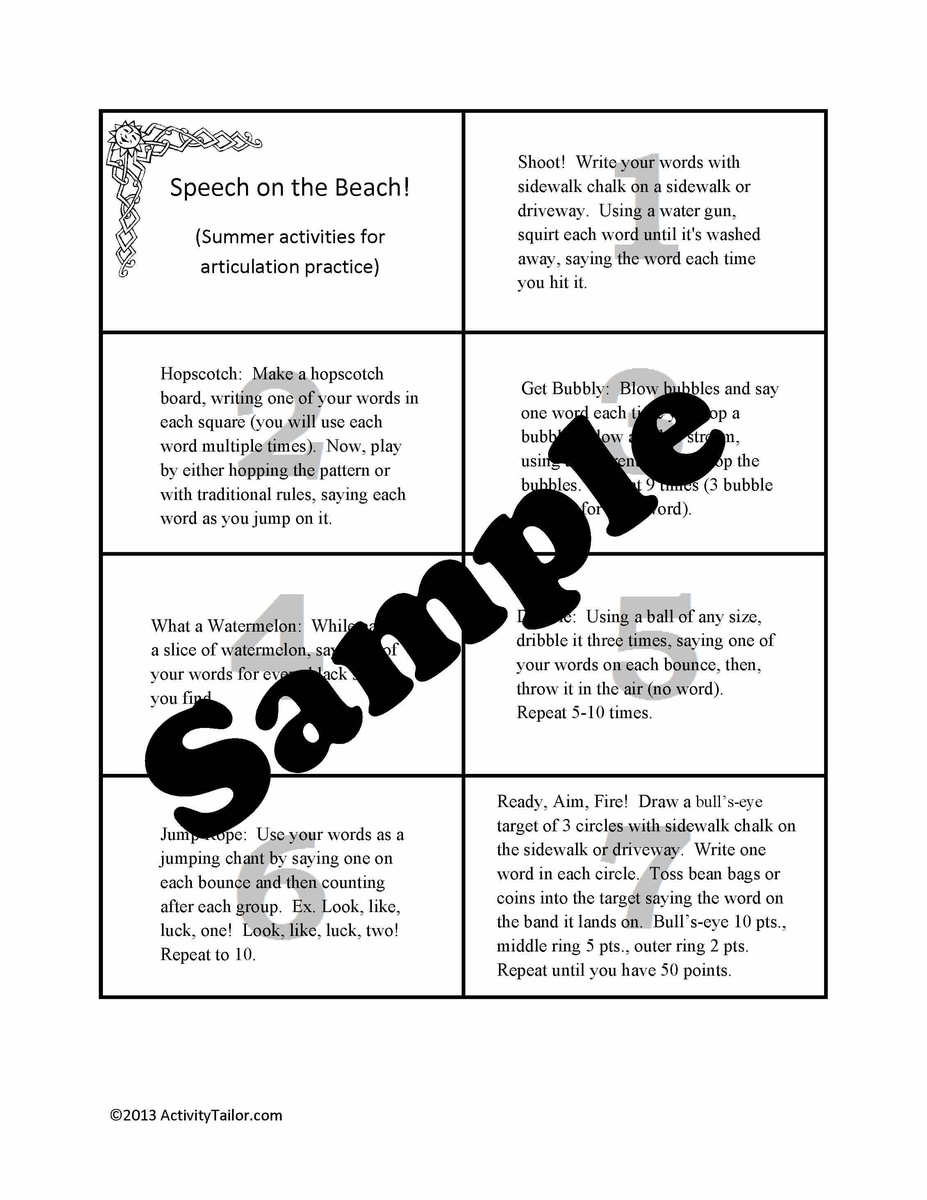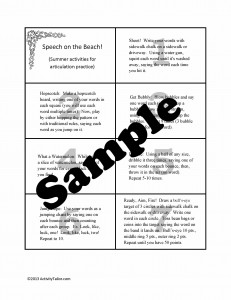 Phew, summer is finally here! Not only am I done seeing students (well, I might have agreed to see one during June), but my paperwork is complete as well. Yippee!
As usual, I'm sending my artic kiddos home with activities—fun ones that they'll actually do—in the hopes of not starting all over again in September!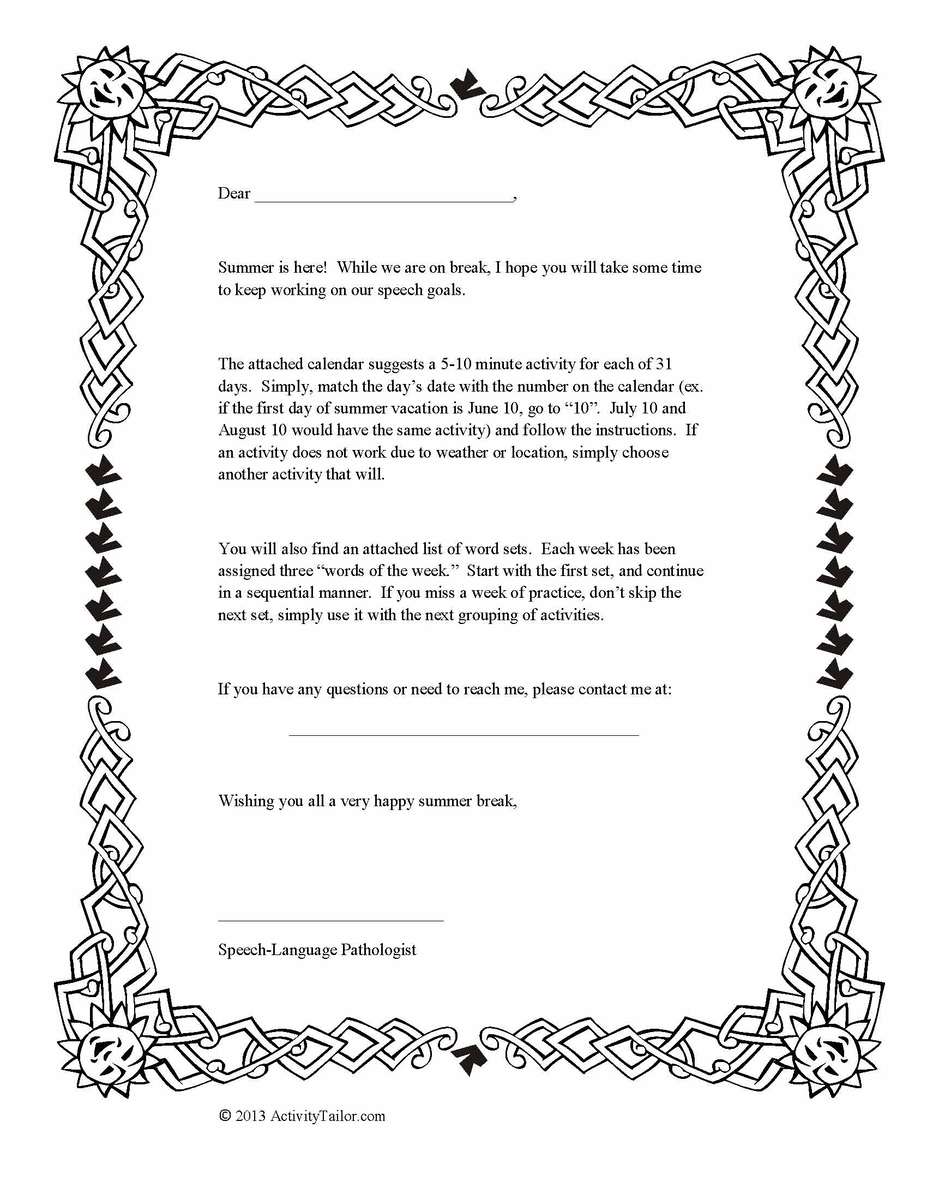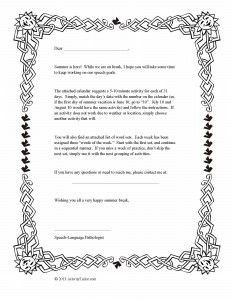 Here's how my summer calendar works. Print out a copy of the instructions and the calendar for each student. Then, make a word list with words grouped in sets of three. You will need to create a word set for each week your kiddos are out of school.
I'd suggest using words that you know they have just about mastered (80% or higher) and there is no need to stick with only one target. The purpose is to get automaticity with words that are nearly there to keep skills sharp, encourage carry-over and, hopefully, to get some generalization.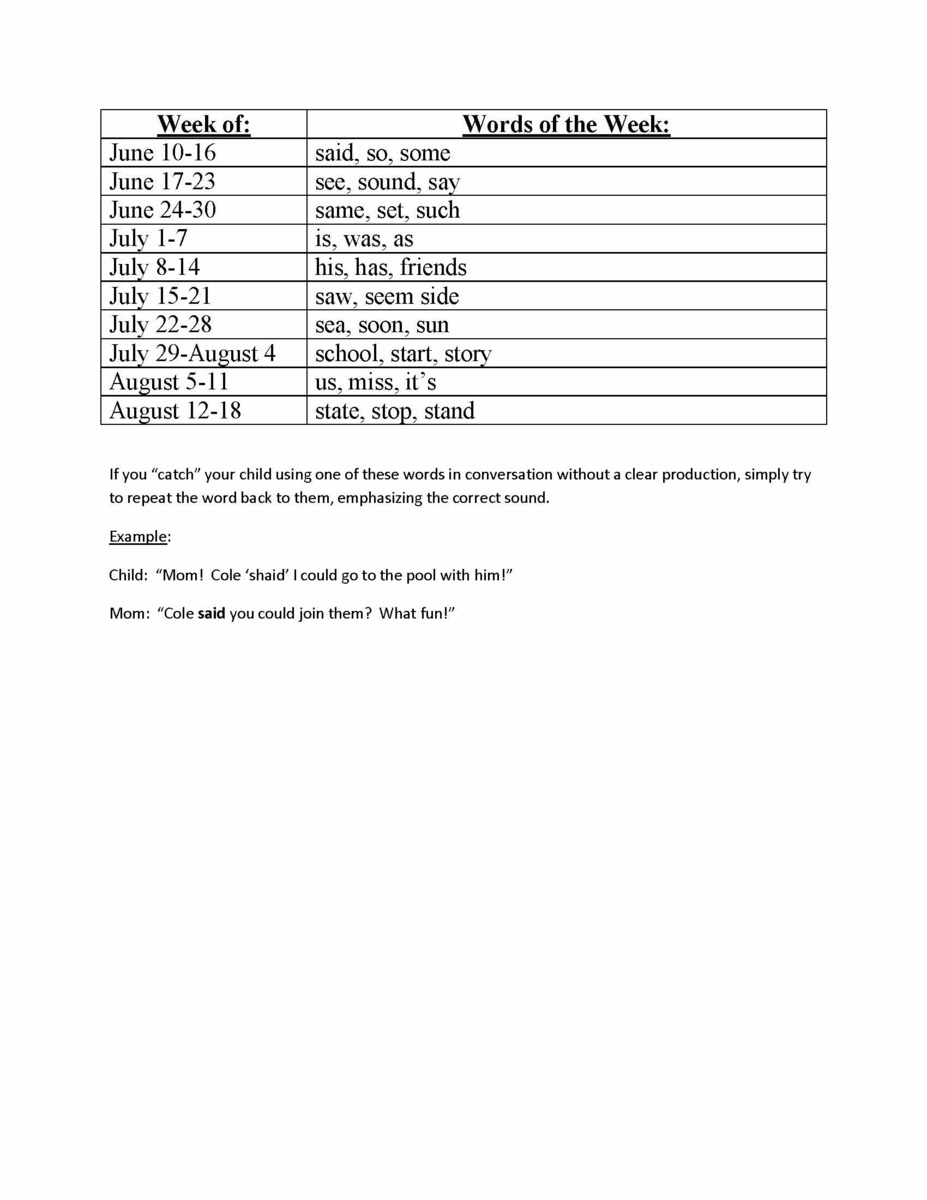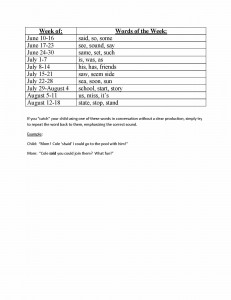 A word list for initial "l" might look like this for one month:
June 9-15: look, like, luck
June 16-22: lunch, lip, lid
June 23-29: last, long, low
June 30-July 6: lick, lap, loud
Pictured above is a sample list for /s/ including initial and final positions, some voiced productions and blends. Plus, I added some guidance on modelling correct productions.
I had made notes during the past month regarding words that might be appropriate for a child's list, including names/words they use frequently that might be appropriate.
I found inexpensive, inflatable beach balls in the dollar section of Target and included them with my packets since a few activities call for one.
Enjoy your time off!
Pick up your free copy of my artic calendar here.