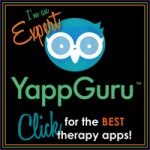 Who doesn't love the exhibit hall at ASHA? The energy. The window shopping. The free stuff.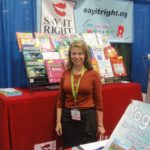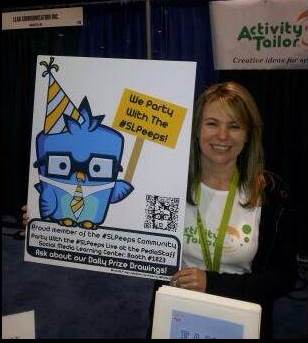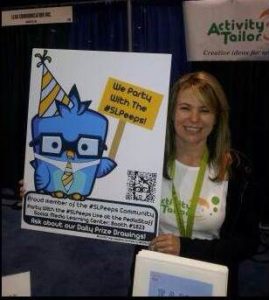 I've had a chance to both run my own booth and be part of a "Meet the Author" at the Say It Right booth in the past. This year, you'll be able to find me at Yapp Guru Booth 851. Follow me on Twitter (@ActivityTailor) or Instagram (ActivityTailor) if you want to meet me (and I hope you do!), where I'll let you know my booth arrival/departure. And just maybe there will be some prizes if you take a photo and share….
But even if I'm not manning the booth when you swing by be sure you stop for a moment. There's lots of fun stuff to see and do!
Yapp Guru is a fabulous resource for finding just the right SLP app and since the reviews are completed by practicing SLPs, you'll know what will work for you and which you might want to take a pass on. At the booth we can help you register for the site (free) which will allow you to research apps and also vote and comment on those apps you've used. (Of course, you don't need to head to ASHA to utilize the site. Hop over and register today!)
There's a Bingo style game which will have you visiting app booths and give you the chance to win new apps! And, of course, you'll get to meet some of the experts.
Anyone using Yapp Guru already? Who wants to meet up at ASHA?