No snow? No problem.
It's been plenty cold here, but we haven't see snow yet. In fact, some years we don't see any at all. This doesn't mean we can't still talk about it! I've got some faux snow activities up my parka sleeve that my kiddos are going to love and your will too!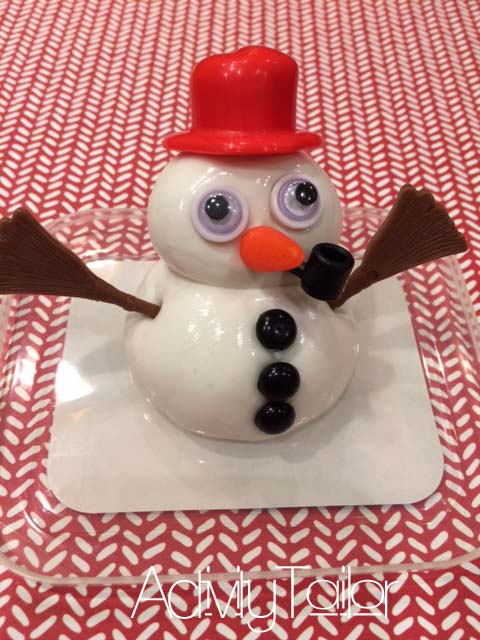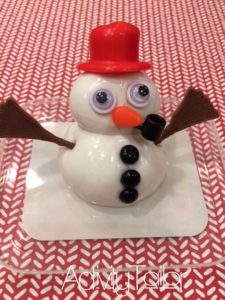 Melting Snowman: This thing is so unbearably cute, but you really need to let your students have a turn too. I've see these kits at my local toy store, Francesca's (odd, I know) and on Amazon (Click here for Melting Snowman affiliate link. Note: the price on Amazon is currently higher than what it was. You may find it more reasonably priced at a local retailer) . Be careful about using this with mouthers. I have sense the magical component is toxic. You roll the play-dough like stuff into snowballs and stack them to make a snowman. Little plastic accessories put the finishing touches on ths cute guy. But wait—within a couple of minutes he begins to melt. Really. Within maybe 10 min you have a little snowman puddle. AWESOME! Don't believe me I've got free photo sequencing cards. (Link at the end.)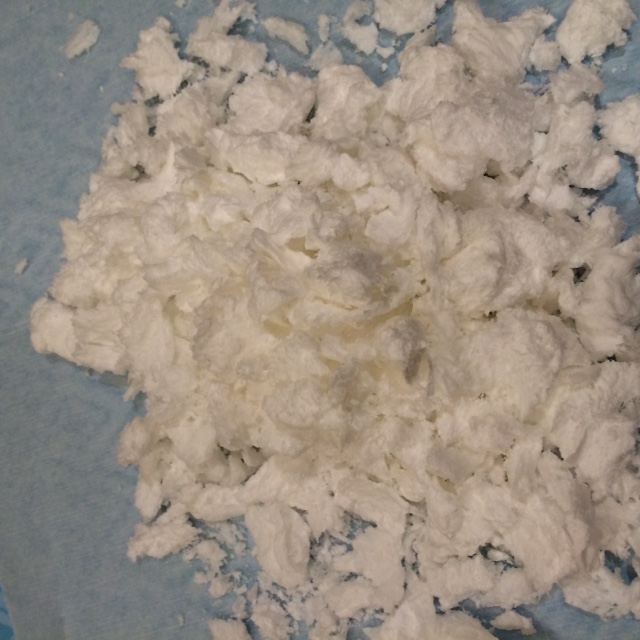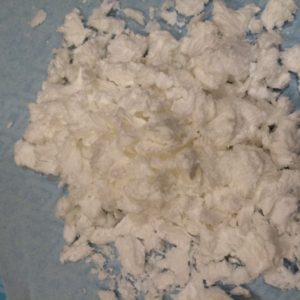 Blizzard of Snow Soap: I first saw this idea from BrightIdeaSLP on Instagram and couldn't believe my eyes though you need to try it yourself to really knock your socks off. Unwrap a bar of Ivory soap (under $1.50 for a 3 pack), place on a plate or in a largish bowl in the microwave and nuke for 2 minutes on the regular high setting. Don't walk away! It puffs into a glorious mound—a big soap soufflé—that you can then crumble into chunks. (The soufflé will peak and then begin to fall somewhat when you remove it from the microwave.) It's not totally malleable, but you could have plastic animals explore the drifts. A couple of warning—the soap is slightly tough to clean up so use toys that you can soak in water and don't have too many nooks and crannies (I might avoid toy cars for example) and consider a disposable cooking or playing surface. Also, the soap smell, while pleasant, may be overwhelming for those with sensory issues. Again, I have free photo sequencing cards. (Link at the end of post.)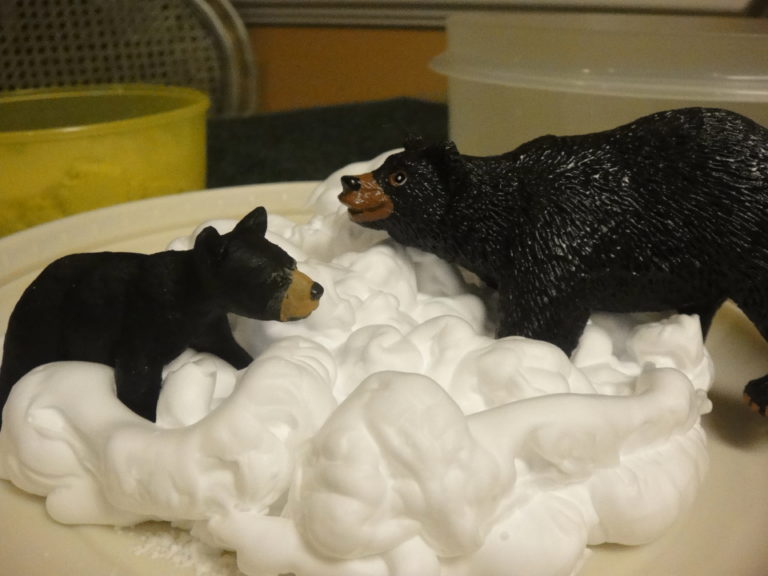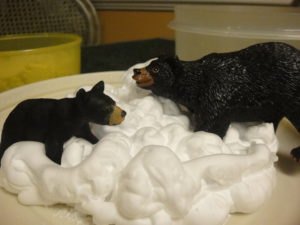 Shaving cream: I've posted on this before (click here) so just a reminder, cheap shaving cream makes great drifts and you needn't limit yourself to working on a table top. Use a window or large mirror as a mural canvas for snowy painting and exploration (and moms, don't forget the bathtub!).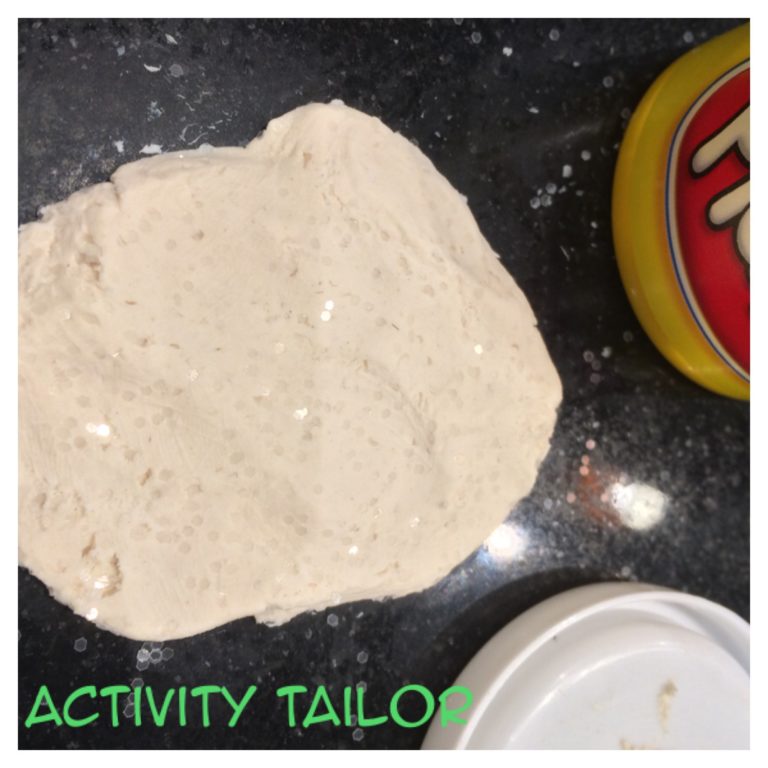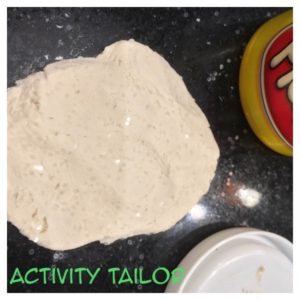 Play Dough: My sister and I both sill love Play Dough probably because our mom loathed it! (I can appreciate as an adult; it's no friend to carpet.) I have no qualms in using it in a classroom setting. Mix a healthy sprinkle (or 5) of clear glitter into a white cylinder of play dough to boost the snowy effect.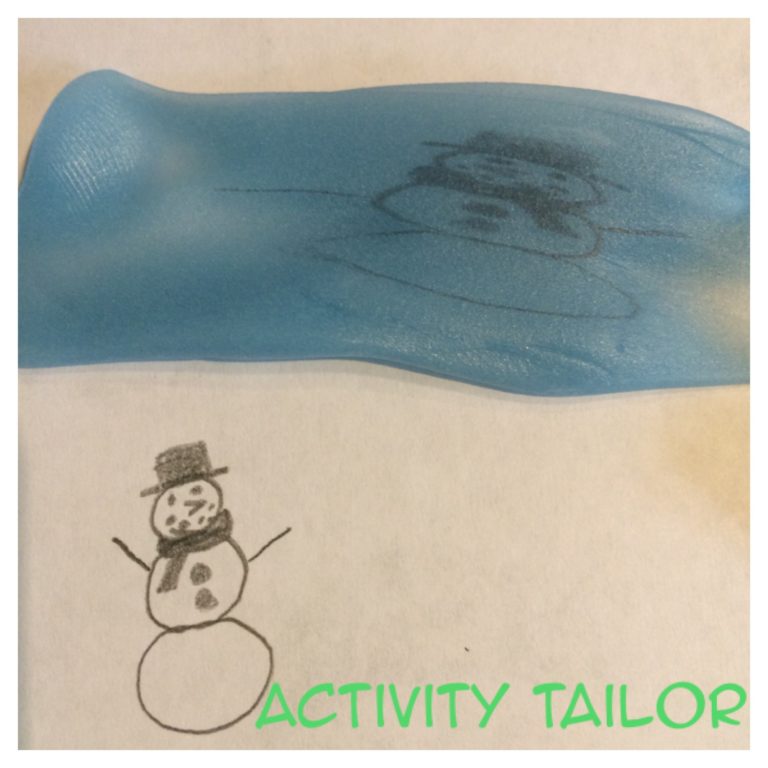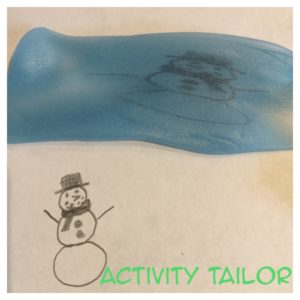 Silly Putty: You can mold Silly Putty much like Play Dough (you might want to try and find a snowy-ish color like silver), but capitalize on its other property and take a snowman imprint of a pencil drawing and pull sideways to have him "melt" before your eyes.
Click here for photo sequencing cards for "Melting Snowman" and "Ivory Blizzard." Let me know if you try any of these and stay tuned for snow crafts on Thursday.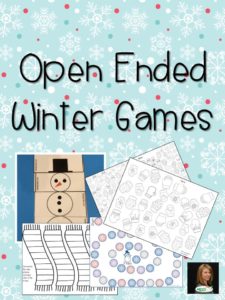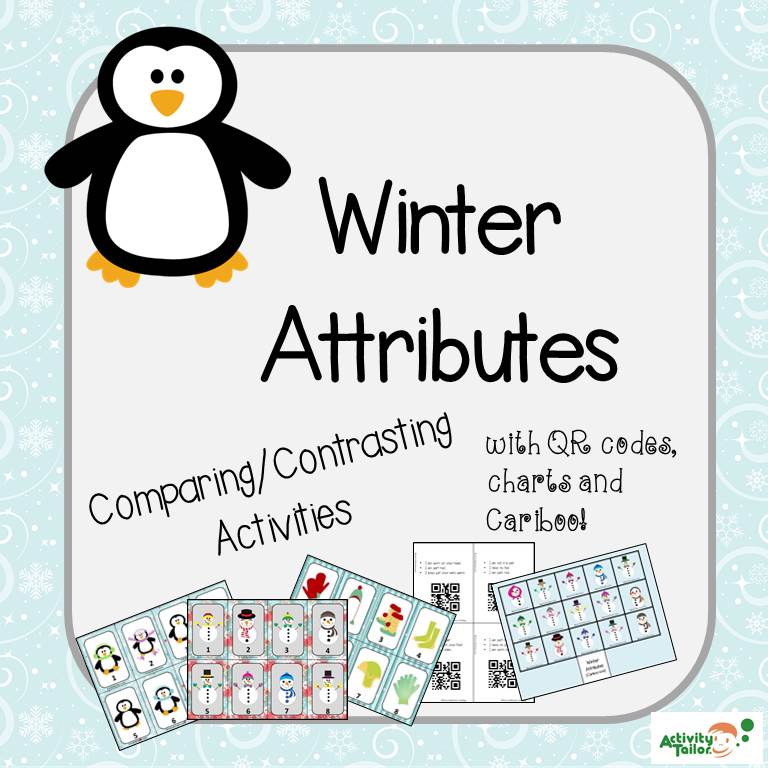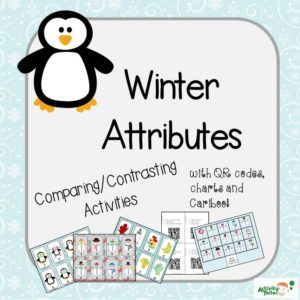 Looking for more snowy fun? Try my Open Ended Winter Games or Winter Attributes!
Your turn! Let us know which state you're in and if you've had any real snow yet this (school) year.