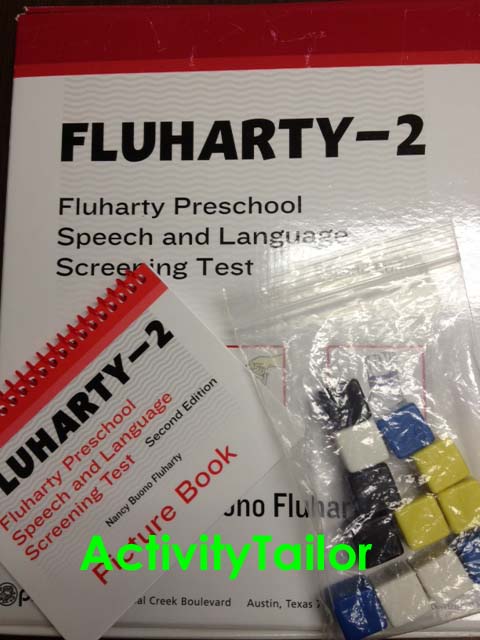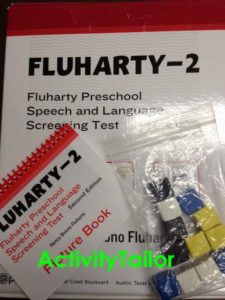 My fall kicks off with screenings and while the bulk of it is completed by the end of September, it continues in small waves through January.
As I mentioned, I'm work for myself and contract with one private school and make school/home visits for other families as well. For my primary school, we offer free speech/language screenings to the PreK, K and 1st grade classes beginning right after Labor Day. We use an unstandardized screener that was compiled by another SLP years ago. It's pretty good. It covers all the major areas we need to look at: articulation, comprehension/processing, memory, following directions and expressive language. Depending on the child it takes about 10 min to complete and I'm satisfied that we "catch" who we need to. And I'm sure it goes without saying that it helps keep costs down!
Once the screening is completed, we compile initial recommendations (passed, re-check in January, full evaluation) and have the opportunity to meet with resource teachers and even classroom teachers to make the final determination. Meeting with the other professionals is a true luxury and one that I didn't have in the past. Because it gives us a chance to discuss how things are going in the classroom or even in the home, we are able to get a more accurate picture of the child's needs. For instance, if I have a child who is borderline, I might suggest a re-check in January if I find out this is their first "real" school experience. Then again, I might encourage an evaluation if I know that the classroom teacher is becoming increasingly concerned with classroom performance.
Once the results are sent out for this age group, we screen the youngest classroom (4 year olds). For this, I use the Fluharty-2. It takes a bit longer, but I like having a standardized measure for this age group which can be a little more variable in their skills! I've also found that these parents typically have a lot more questions and concerns since we are often there first experience with school related issues. It's nice to have specific scores to show them as well as a graph to show where they fall in relation to peers. Since our screening pool is small here, a pack of forms is more than adequate for our needs. The cost is approximately $1.75/form.
We've just finished that portion of the process and, following fall conferences and Thanksgiving, we'll offer screenings to 2nd-5th grade as needed. Often these are new students or those who have been muddling along fairly well only to get bowled over by higher level language concepts/skills or reading comprehension deficits in later elementary grades. It's also where I tend to pick up a later /r/ or /s/ kiddo….or three. For this we use a different, unstandardized screener.
I've offered free screenings at other local preschools in past years to help build my caseload, but I'm undecided about the effectiveness of this. While I did get some evaluation referrals and even some regular therapy kiddos, I'm not sure the time invested was compensated by later fees. That said, it allowed me to get my name out there and establish relationships with other schools and that aspect was invaluable.
How about you? Whether you are employed by the schools, or especially if you are in private practice, let us know if screenings are a part of your fall. And I'm very curious as to what screeners you use!