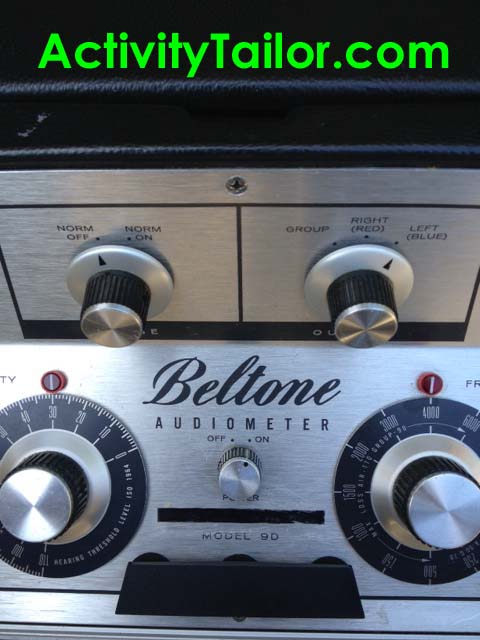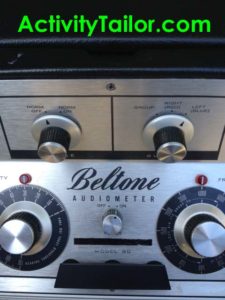 How many hearing screenings do you think you've done? Hundreds? Thousands? Millions? While I did TONS in grad school, and still do a bunch at the start of the school year it's been awhile since I've gone back to review the best practices for this standard service. This year I acquired my very own audiometer. It's old. It's used. It's indestructible. It makes me feel like I've stepped out of an old PSA when I haul it down the hall!
My pediatrician does a hearing screening at every well visit, and I assumed most did, only to find out this is decidedly NOT the case. I'm at a private school so there is no state mandate that I follow. For us, hearing screenings (speech/language too, for that matter) are an option at the beginning of each school year for TK-5th grade. The American Academy of Audiology Childhood Screening Guidelines recommends a screening be done at 4, 5, 6, 8 and 10 years.
ASHA and the American Academy of Audiology suggest the screening include 1000, 2000, 4000 Hz at 20dB. They previously included 500 Hz at 25 dB in an attempt to catch temporary losses that might be caused by OME. (Issues with ambient noise at 500 Hz pushed the level from 20 to 25 dB). At our school, I do include 500 Hz especially since I can usually assure a quiet testing environment. Tympanometry is also recommended though this isn't something I screen.
I very seldom "catch" someone on the hearing screening and I'm guessing this is because my population is regularly followed by health professionals and attentive, if not overly intense, parents. (Those with a hearing loss or issues generally skip my screening since they are seeing an ENT or audiologist on a regular basis) Still, I was intrigued at the table that showed OME and the effects on speech/language in literature as well as the interesting discussion of the impact of mild hearing loss in adults vs. children and where the cut off of normal/loss should be.
The table of recommendations on p. 22 will give you state specific guidelines for screenings.
Where do you fall on screenings? Are hearing screens a part of your fall and how equipped do you feel to either administer them or follow up with services if needed?