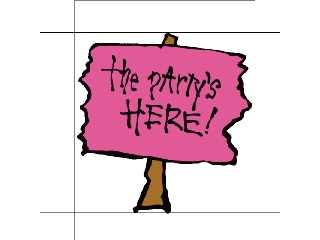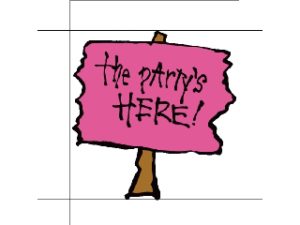 One of the toughest decisions when you go into practice for yourself is figuring out where/how to market your services. Because what's the point of having the best therapy technique possible, if no one knows how to find you? It's also an issue for those looking to pick up just one or two private clients with the hopes of expanding one day in the future.
You can try offering free screenings (I've had somewhat limited success with this, at least in the short term, but it did help establish relationships that helped a great deal later). You can leave cards at pediatricians' offices and preschools/daycares.
Several specialty training programs offer a registry once you've completed a course.
Word of mouth is a great referral source, but it can take a very long time before your reputation builds enough to fill a caseload.
There are some online options these days as well. First, I would highly recommend you establish a website. Even if you decide to simply list your qualifications, areas of expertise and contact info, most families will expect that they can view you online.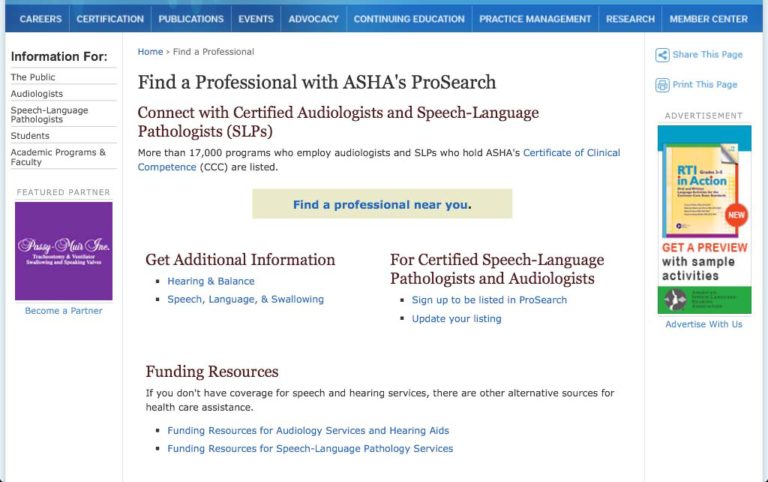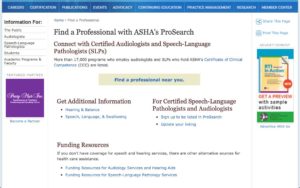 ASHA offers a free service to both clinicians and patients called ProSearch. It lists over 17,000 certified SLPs and AUDs programs, including individuals, which have signed up. But you must sign up!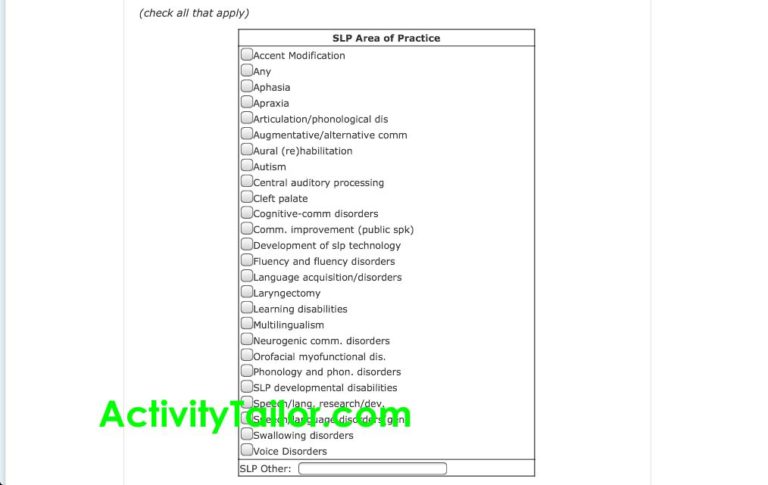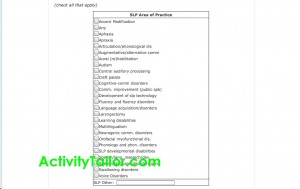 It only takes a moment, especially if you've already registered with ASHA.org. You'll fill out pertinent contact information, including languages spoken, ages served, facility type, and service areas provided.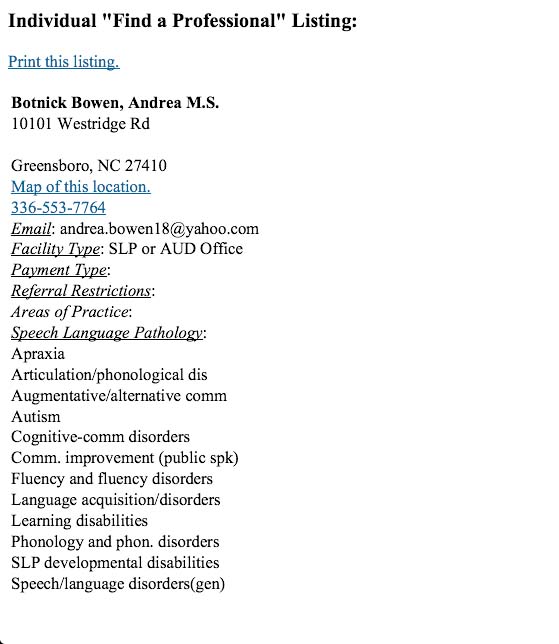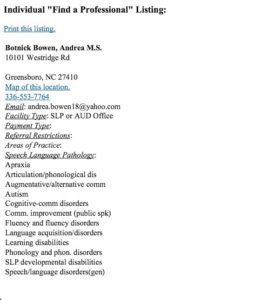 Given the great value (remember, it's free for ASHA members!) and the fact that listing have the ASHA seal a large number of searchers are likely to stop here (though ASHA makes no specific endorsement of any clinician). That said, there are a huge number of listings here. HUGE. If you are a solo practitioner in a densely populated area, you might find yourself lost in the crowd. Experiment by searching your area based on geography and/or specialty to see how you stand out to searchers.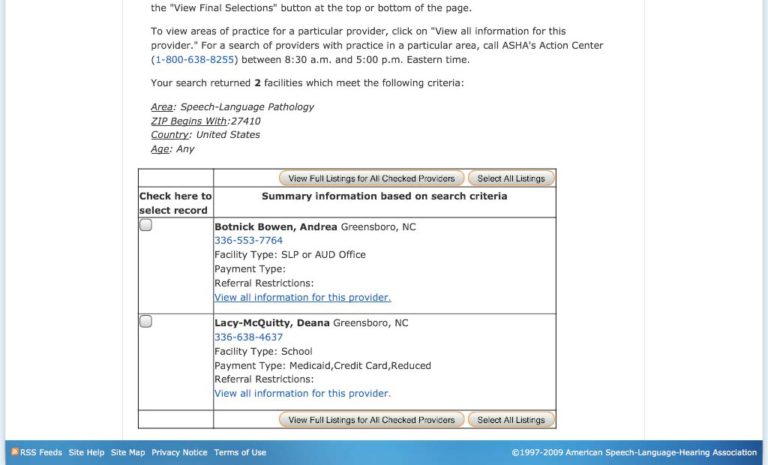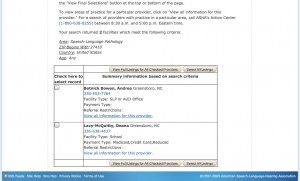 ProSearch also offers resources to searchers on reimbursement, when to contact an SLP and what our scope of practice covers.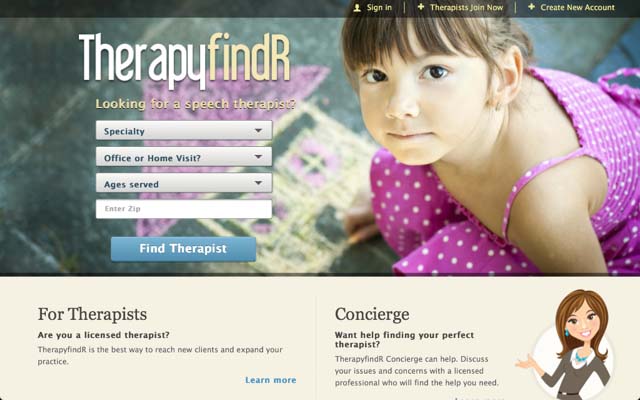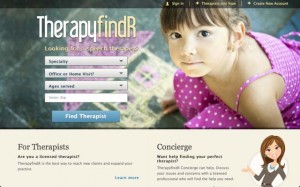 Another option is TherapyfindR. This service which originally focused on the NY area recently launched nationally and is offering free listings for the first 3 months. It's $19/month after that and you can cancel at any time.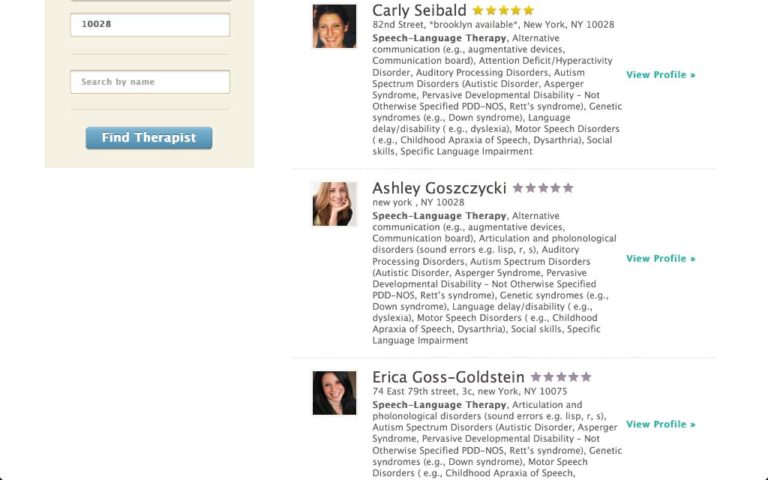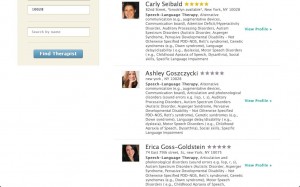 These profiles are more personal. You upload a photo and "about therapist" which gives you an opportunity to show some personality. There is a section for your specialties, education, professional credentials, languages, ages served and availability.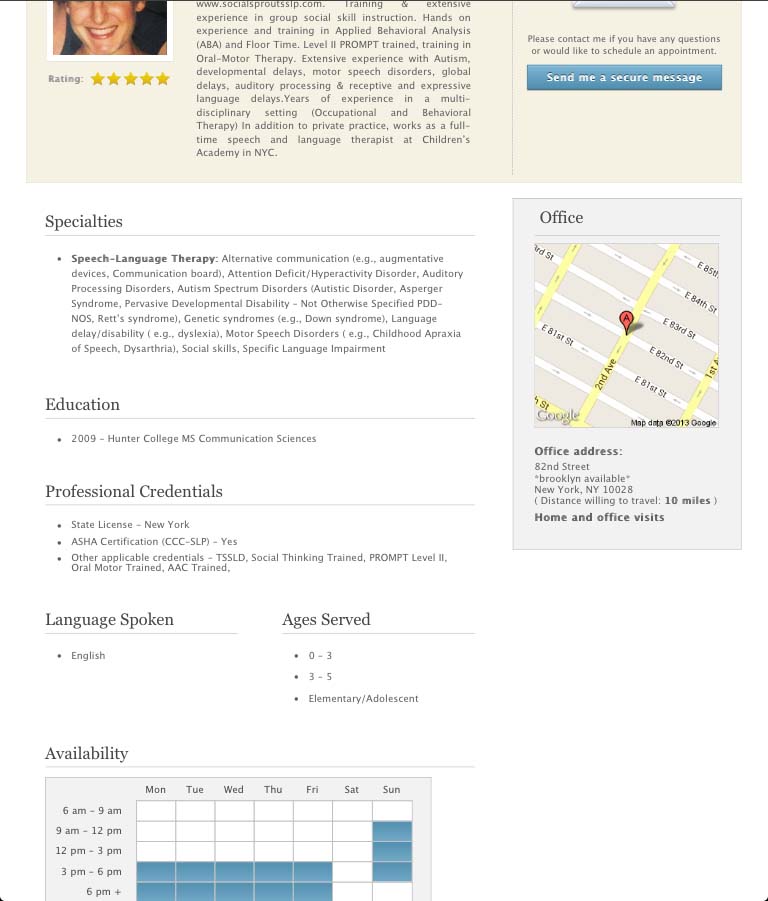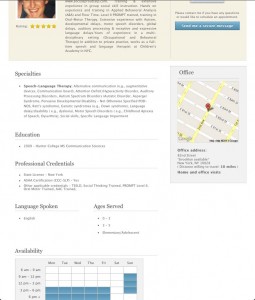 The "availability" feature is particularly nice if you are looking to pick up a handful of clients outside of a full time job or are returning to part-time work and have a restrictive schedule.
Once you have clients, you can encourage them of offer a review and rating. TherapyfindR also recommends writing an article for their "Learn" tab to help boost your exposure.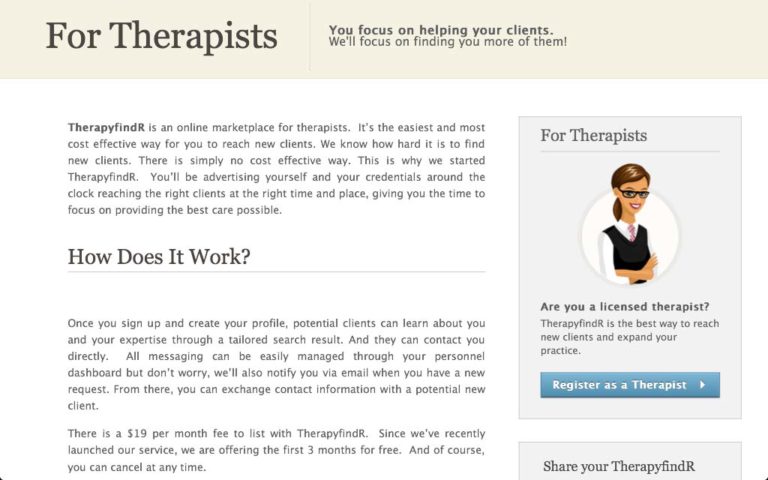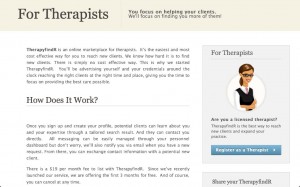 TherapyfindR offers potential clients the opportunity to search for therapists (free) or schedule a concierge call ($75 for 30-45 min). This service is not meant to offer any evaluation purpose, but to guide uncertain clients through the process. Concierges are licensed SLPs. Specific therapists are selected by the patient from searches and are not individually recommended by TherapyfindR. At this time, the site is looking to market directly to doctors and schools and offer high visibility with search engines.
Opinions expressed in this post are strictly my own. I've received no compensation from any named resources.
Please let us know what marketing works for you, especially low cost solutions for therapists just branching out on their own.