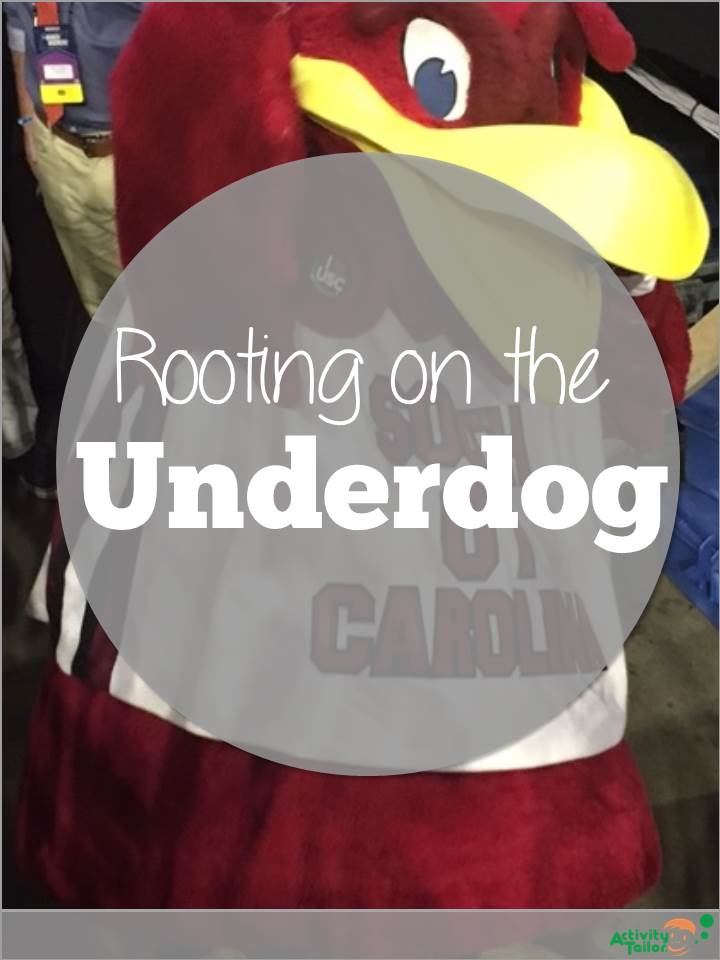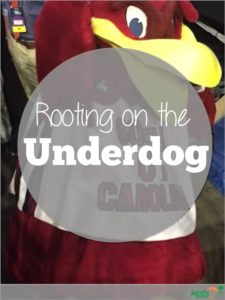 Ever since my kids were little, we've had a (fairly) friendly family bracket challenge for the NCAA tournament. The winner gets a small amount of prize money and significant bragging rights for the year. Last place gets a tiny consolation prize which keeps everyone engaged for the duration no matter how badly they're doing.
If you follow college ball, even just for the tournament (my hand is raised here), you know how thrilling the first two rounds can be. There are games all day long for four days and you never know what might happen.
This year we went to Greenville, SC to see the first rounds played, so I was in the arena when South Carolina (7) shocked everyone to defeat Duke (2) and move into the Sweet 16. And then I cheered them on from the couch as they took down Baylor and Florida and moved on to the Final Four.
Have they completely destroyed my bracket? Oh yeah. Do I care? Not a bit. Because isn't our profession more about rooting for and supporting the underdog, than winning the prize money?
March Madness is all about the Cinderella stories, often much more so than heaping more accolades on a team that's been crushing it all season. Ever watch the selection show where they simply announce who is in that initial round and First Four? It's fine to watch Kentucky hear their announcement, but a dance party when Northwestern hears their name.
Our students need us to point out that millions will rally for the underdog (hey, why don't we add that as a vocab word this week) even when they go against a traditional fan favorite. That hard work, perseverance, belief and trust in your team can pay off.
My kiddos almost all root for UNC and after living here so long, I usually do too. (I also hold a special place for my alma mater UVA, but they've broken my heart too many times….) On paper, I've got UNC winning the national championship, but, just like I do every day, I'll actually be cheering on the underdog this weekend.
Looking for another motivating sports story? UNC's Luke Maye hit the final winning shot on Sunday and has the inspiring background story reporters love. He's an incredibly hard worker and was considered an underdog himself on the UNC team (albeit this is like saying he was a lesser superhero among the major superheroes, but still….).
Subscribers, there's a new freebie in the free resource area–Articulation Egg Hunt. Be sure to download!