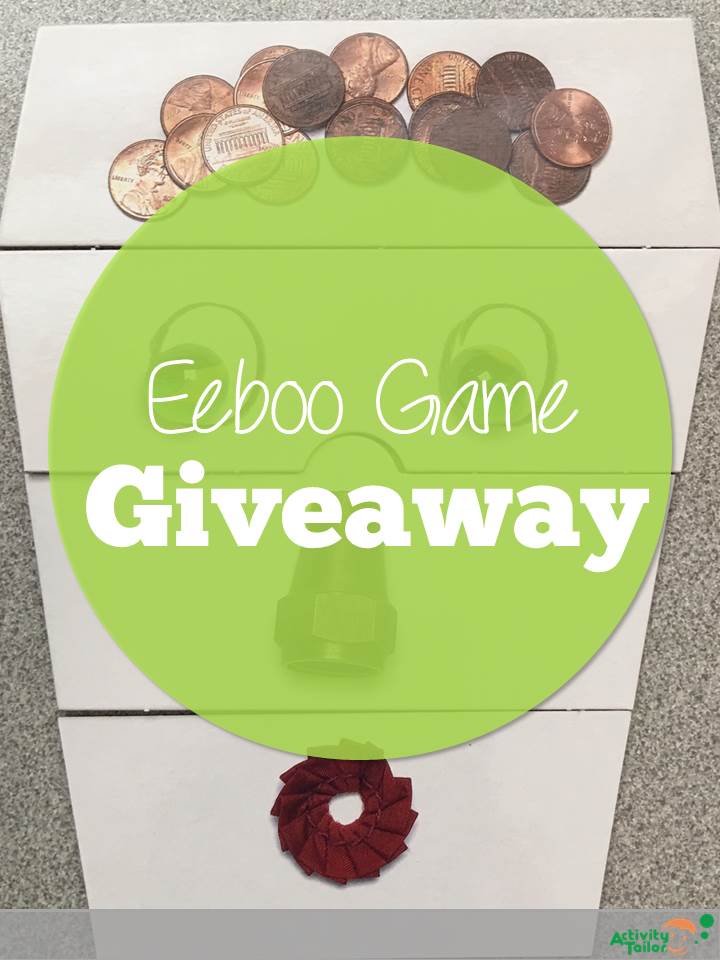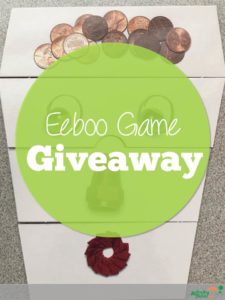 I'm a game fanatic and pride myself on the ability to adapt nearly any off-the-shelf board game to fit the needs of my students. But Eeboo games are in a category of their own. These aren't the in your face, eat your vegetables kind of "therapy" game you buy from educational publishers, nor are they the cheaply made but fun, let's learn to win game you find at big box retailers.
Their games are lovely. Gorgeous illustrations with thick, glossy cardboard pieces. (Their offices are just as beautiful, take a look.) And they perfectly target lots of emotional literacy goals without my needing to make all sorts of adjustments. They've been in constant rotation in my room this winter. They are particularly appropriate for children with social language goals.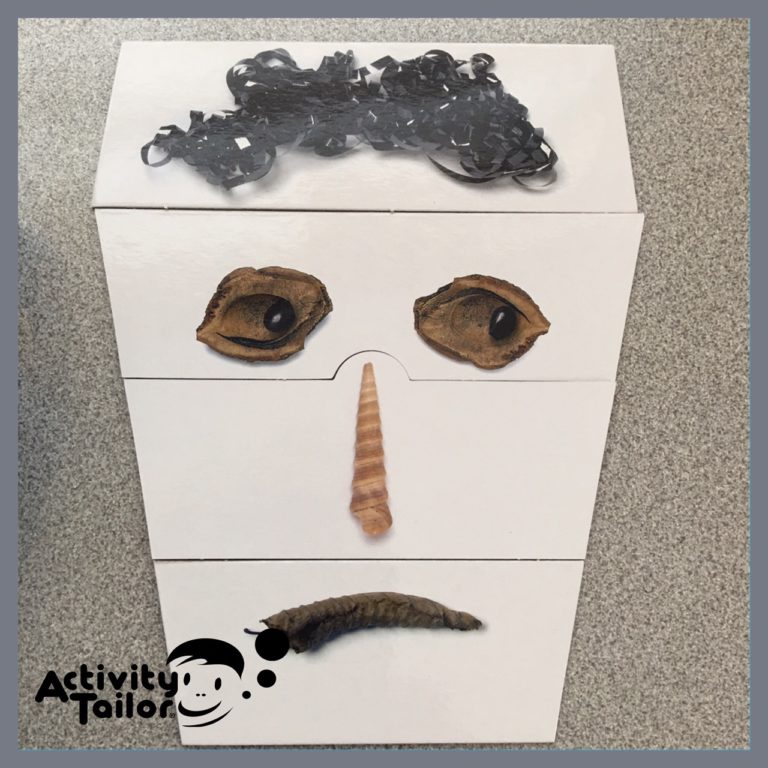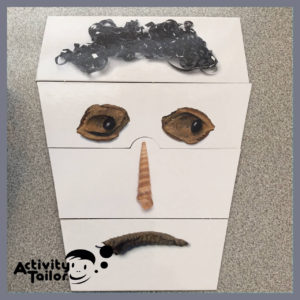 This gem is one that my preschool students love to explore. There are four stacks of double-sided "cards" each with a different facial feature—hair, eyes, nose and mouth. But the beauty of the features are they are created from "found" materials. So you might have beads or bottle caps for the eyes, a mass of cassette tape for hair, a paperclip nose and a pencil mouth. In my room, we create faces and discuss how the character might be feeling. For some students, we might even discuss what kind of situation might make the character feel that way. The only slight drawback with this game is the packaging. You need to keep each stack together in the box so that they all fit. I've found that the easiest way to keep each stack separated is to put a small piece card stock between them. Takes just a second.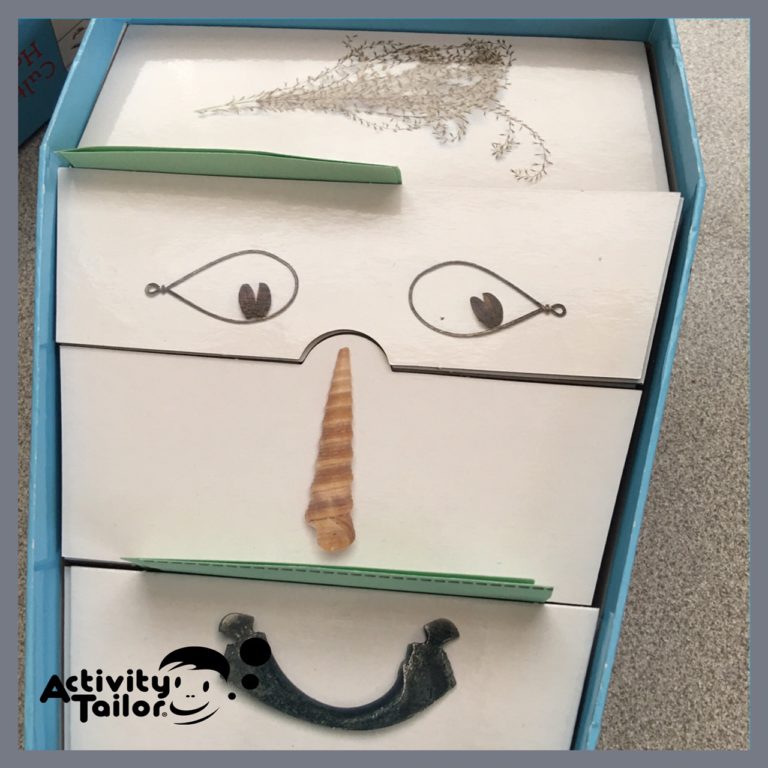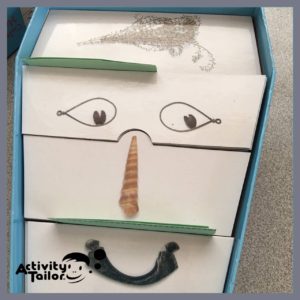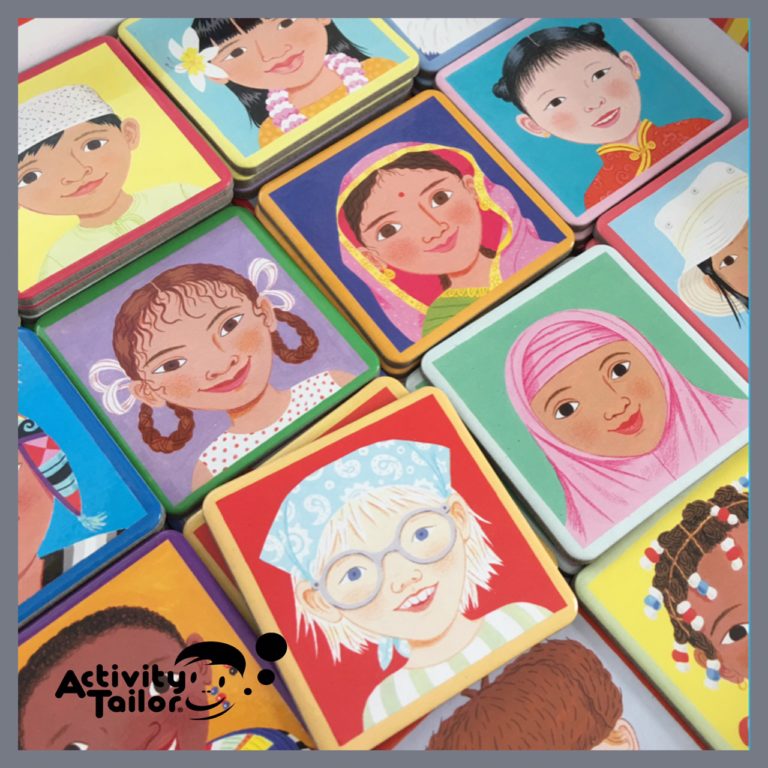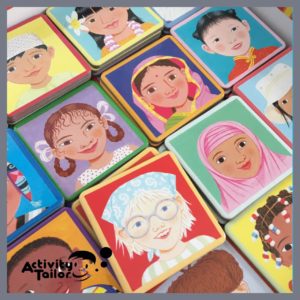 This is a classic memory game, but wonderfully updated with clear illustrations of children from all over the world. It's perfect for working on pronouns and exposing kids to different cultures. I also like that even though all of the children are smiling and happy, each expression in slightly different. This gives me an opportunity to show some of my kids that there is variation in a "happy face" and to look at the specifics of the expression to determine the feeling.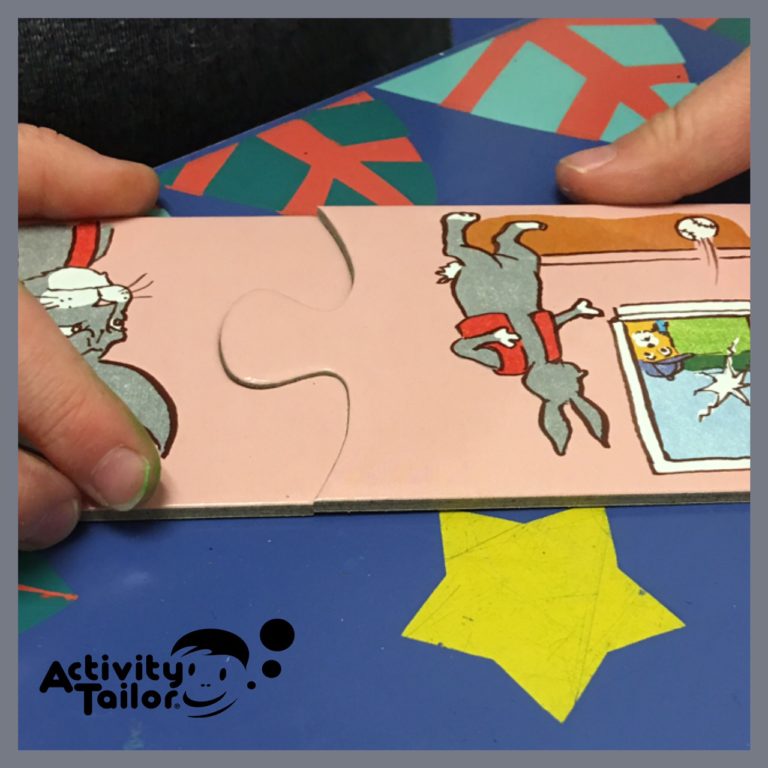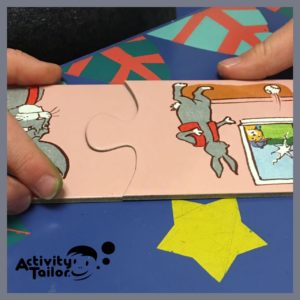 One of the things I find so difficult about typical emotion cards is that there is no context. Unless the expression is overly exaggerated, it's not easy to discriminate between nuances of emotion without knowing what the situation is. These two-piece puzzles take that into account. There are six main animals (color coded), each with four pictured social situations. The child matches a close up of the personified animal's expression with a situation that might have caused that expression or feeling. I love that the scenes give us lots to talk about and that they target more than happy, sad and angry. For instance, there's an annoyed/angry rabbit that had a baseball come through the window, a concerned and sad pig dealing with his sad and crying friend and a disappointed cat that can't play outside due to rain.
Ready to add these to your own therapy room? You could win a copy! Enter the rafflecopter below for a chance to win one of the above games. You have until midnight (EST) April 13, 2017 to enter. You must have a US shipping address to enter.
Can't wait? Use code: ACTIVITYTAILOR20 to receive 20% off your purchases (totaling $35 or higher) on their website. The code will be good through April 30, 2017.