***1/23/2015 SmartyEars has generously gifted me with a code to giveaway! Please enter the raffle at the bottom of the review.***
There's nothing like a new Smarty Ears app to get me excited and when I heard that pronouns were the latest topic, I knew I'd need to give it a whirl.
Pronoun Heroes (version 1.0.3, $14.99) has a cute comic book/superhero theme and four activities plus two guides (lessons). The app is designed to address grammar, meaning it is not as appropriate for the preschool student confusing I/me, he/she. This is for the school aged student who is working on identifying pronouns as a part of speech within a written sentence or possibly and older student/adult/ESL learner that is having difficulty with pronouns, what they represent and their variations.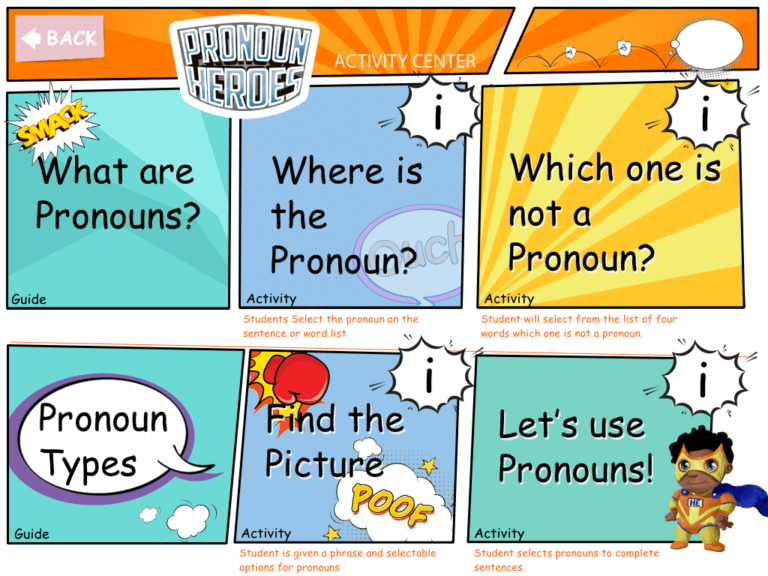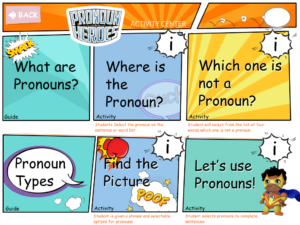 Like all the Smarty Ear apps, Pronoun Heroes has the capability to store multiple students, be played in groups (with different targets for each student/player) and store/share data over time. (Mary at SpeechAdventures thinks this is a key component of a good app. To see what else she insists on click here.) Also, you can go into each student's profile and highly customize the targets you're working on whether it be he/she/they or me/my.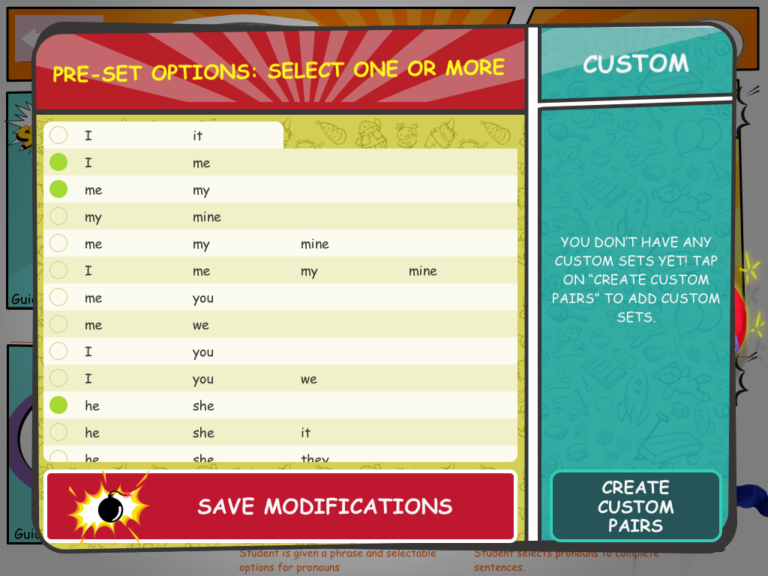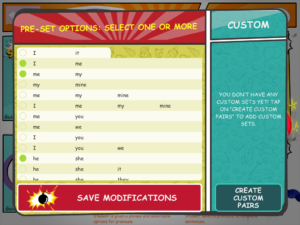 Guides: The app has two guides or lessons. These highly graphic explanations for "What Are Pronouns?" and "Pronouns Types" are chock full of information and terms. You might even find yourself using them as a reference! (Quick, what's a demonstrative pronoun and give me three examples.)
Where is the Pronoun? (Level Words or Phrases): At the word level, the student sees four superheroes each holding a word. Choose the one holding the pronoun. At the phrase level, the student sees a short sentence (written) that has been divided into each word. Choose the correct word. Visual and auditory reinforcement is provided.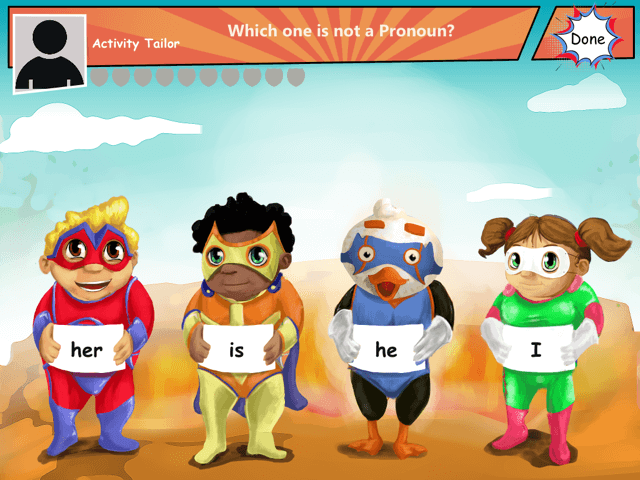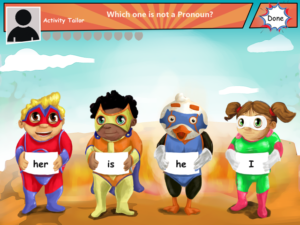 Which One is Not a Pronoun?: Four superheroes are pictured each holding a word. This time you choose the one that isn't a pronoun. Again, visual and auditory reinforcement is provided.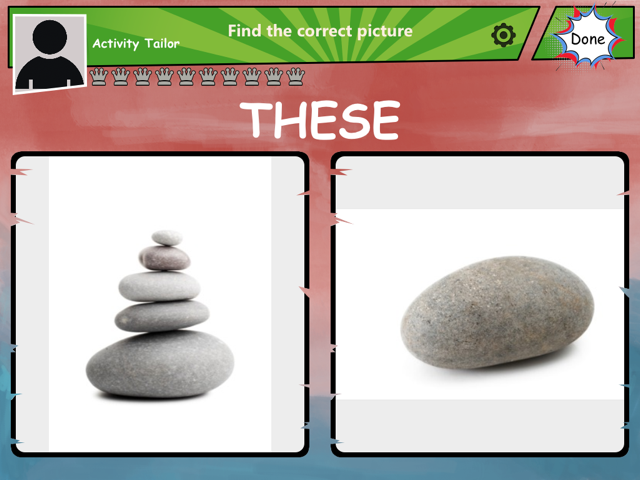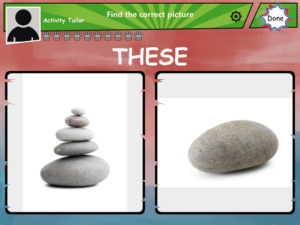 Find the Picture: This activity might be adaptable for some of your younger students. Two pictures are shows and one pronoun is said (and written) above. Choose the picture that matches.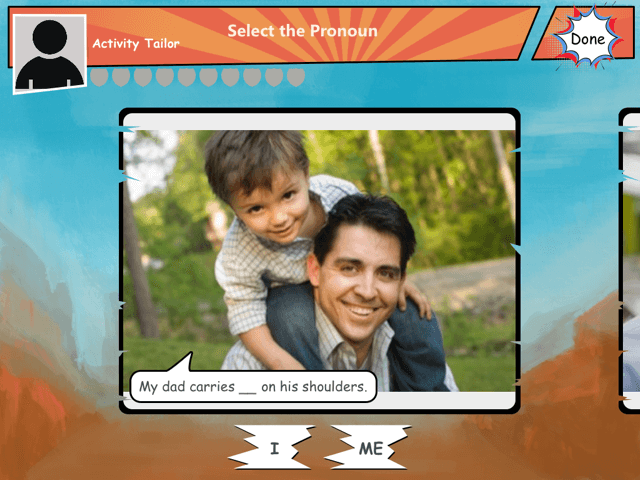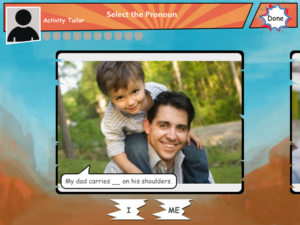 Let's Use Pronouns: This time a picture is shown and a sentence with a fill-in-the-pronoun is read. Choose the correct pronoun from the two choices written below.
The app is great for the population it's designed for, again most likely an older/reading population working on grammar. I do wish there had been an activity for the younger crowd.