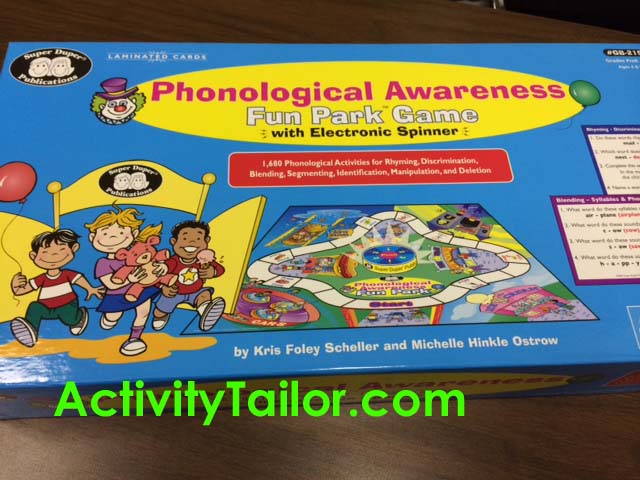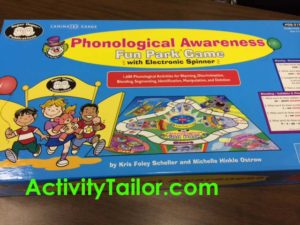 I've professed my love of the ASHA exhibit hall before, and given that I was raised in New Jersey, it shouldn't be a surprise that I'd be drawn to what is, at its essence, a speech mall.
In Chicago this fall, I perused Super Duper (of course) and made a few purchased, but I had my eye on Phonological Fun Park which I did not pick up. Actually what I really wanted was the activity book it comes with but that's not available separately, so I relegated the item to my "wish list" both for reasons of size (anyone else suffer storage issues?) and price.
But a couple months later, I got a Super Duper offer in my inbox that "the Park" was 50% off. I decided fate had intervened (and that the box probably wasn't that big and if I moved a few things around…); within a week it was at my house.
The Book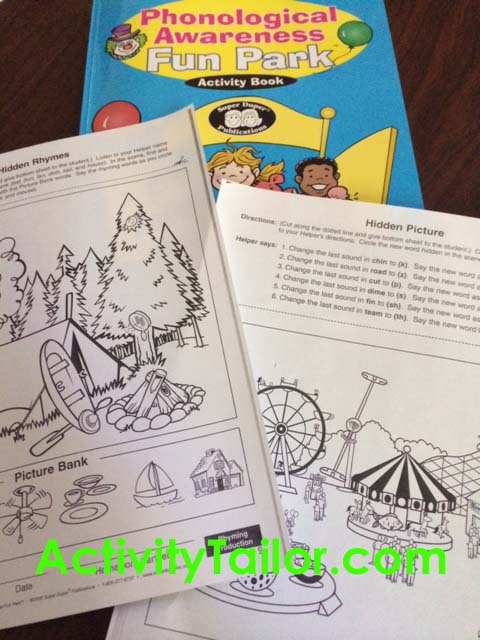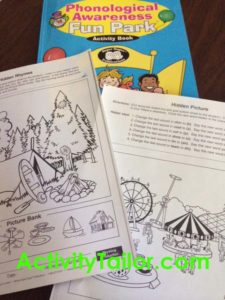 The activity book was everything I hoped for—lots and lots of phonemic awareness activities/worksheet in tiny incremental steps (82 pgs.). The activities were particularly good for getting a few students acclimated to the types of tasks the game addresses since they often had a visual prompt that is missing in the game card decks. The only annoyance was the lack of CD because the book was a colossal pain to copy.
The Game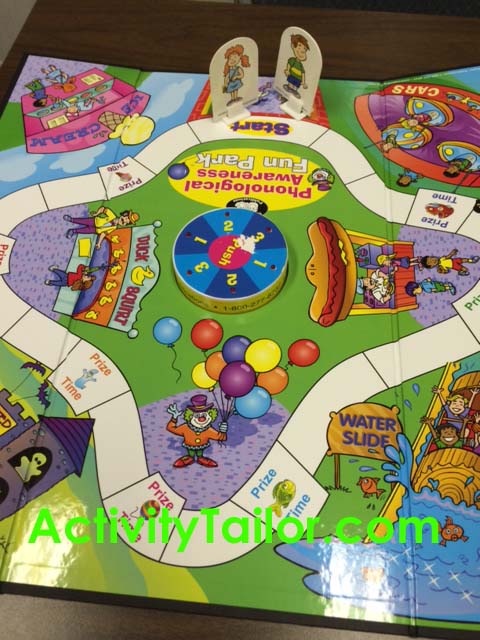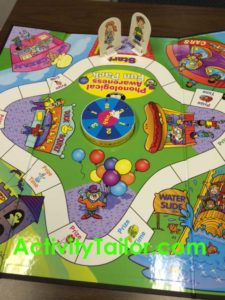 This caught me off guard. The game board is cute enough. There's an electronic spinner (with a switch to control noise—God bless 'em) and little tokens you collect as you move around the path and pass each carnival "ride."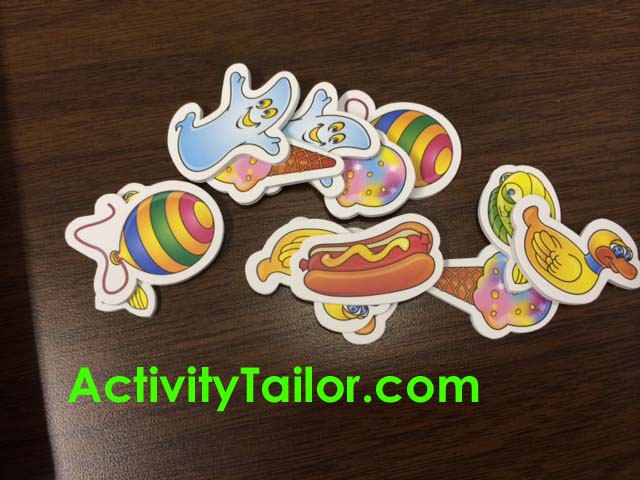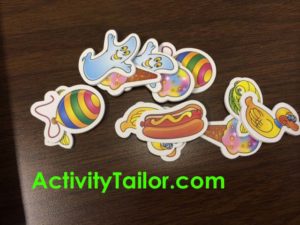 To me, it seemed pretty boring—just a typical start to finish game board. But the kids loved it. Whether it was the electronic spinner or collecting the little tokens, each child I pulled this out for wanted it again. Enough so, that I ended up using it a bunch of times with other decks since the board itself is open ended.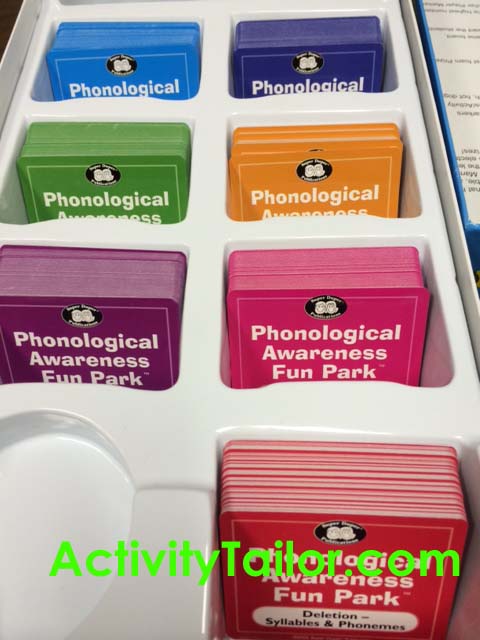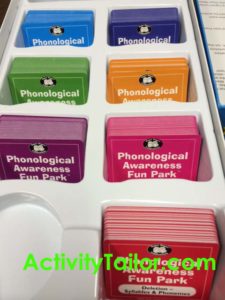 The decks (7) cover: phoneme rhyming, identification, discrimination, manipulation, blending, deletion and segmenting. Each card has a hierarchy of four possible questions, which was also helpful if you're trying to determine the next little step you need to take with a skill and aren't sure where to break it down. A bunch of kids I see struggled mightily with these tasks being strictly auditory, but, again, since we had the activity book to get us started it was a manageable challenge.
Anyone else using this game in therapy? Let me know what you think.
I purchased this game and views expressed are strictly my own.