This is the last app review in my month long series and it's a goody! I see a lot more traditional articulation than I do phonological processes–though they do come up. And as any pediatric SLP can tell you, addressing processes with artic techniques is inefficient if not futile. Cycles is best practice here.
Phono Learning Center by Smarty Ears takes that into consideration and even helps guide the clinician through appropriate targets. (There's a great overview written by the author–Mary Hudson, MS, CCC-SLP–too.)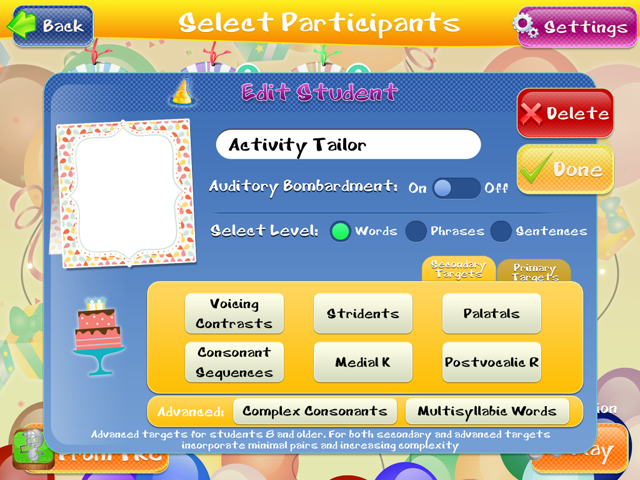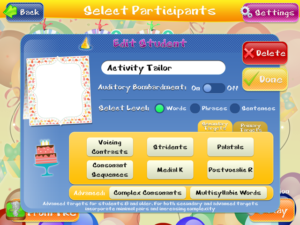 Create your player (or import from Therapy Report Center) and click to edit your targets. You can choose from primary–things like final consonant deletion–or secondary–things like palatals. Each choice then asks which specific phoneme to work on within that parameter. For example, you might choose "s clusters" but then narrow it to /sk/.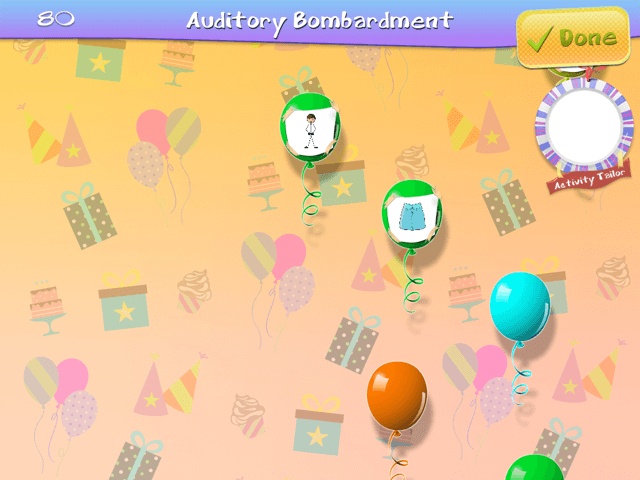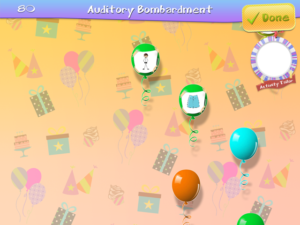 The first activity, Balloons, is primarily for auditory bombardment. Pop a balloon and a pic is shown and said. My littles love popping the balloons!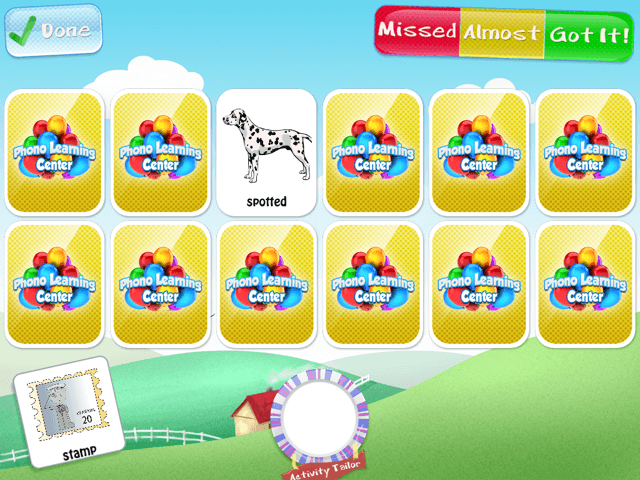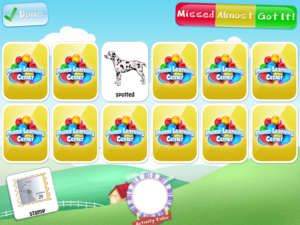 The next activity has them repeating words that fit the criteria you've set up (and sticks with the words you've just heard) in a matching type game. This is designed to be easier than regular "Memory" since the target is in the bottom corner and you keep flipping cards until you find the match. This is much more appropriate for the younger ones that are typically your phono kids.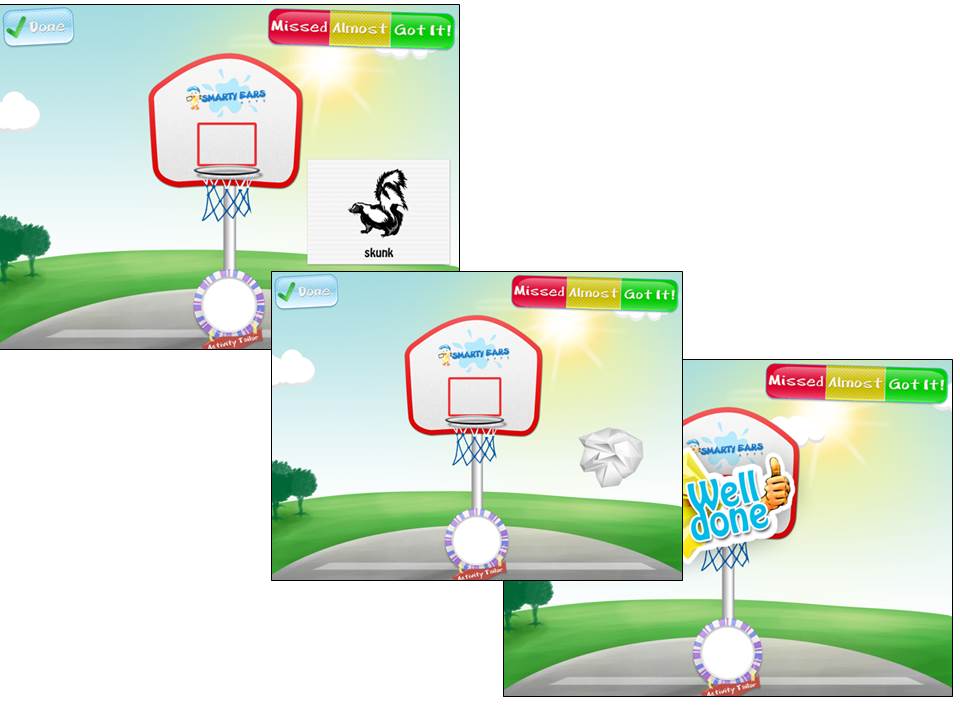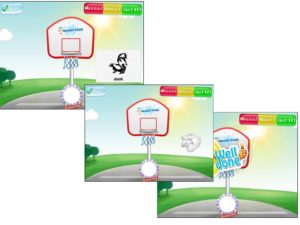 Now it's on to the paper toss—a favorite of one of my students. The pic shows up, you say it, then touch the paper to crumple into a ball. Now it's time to toss it into the hoop. It took a while for my little guys to catch on to how this happened. Not overly frustrating, just tough enough to get them to stick with it longer than usual.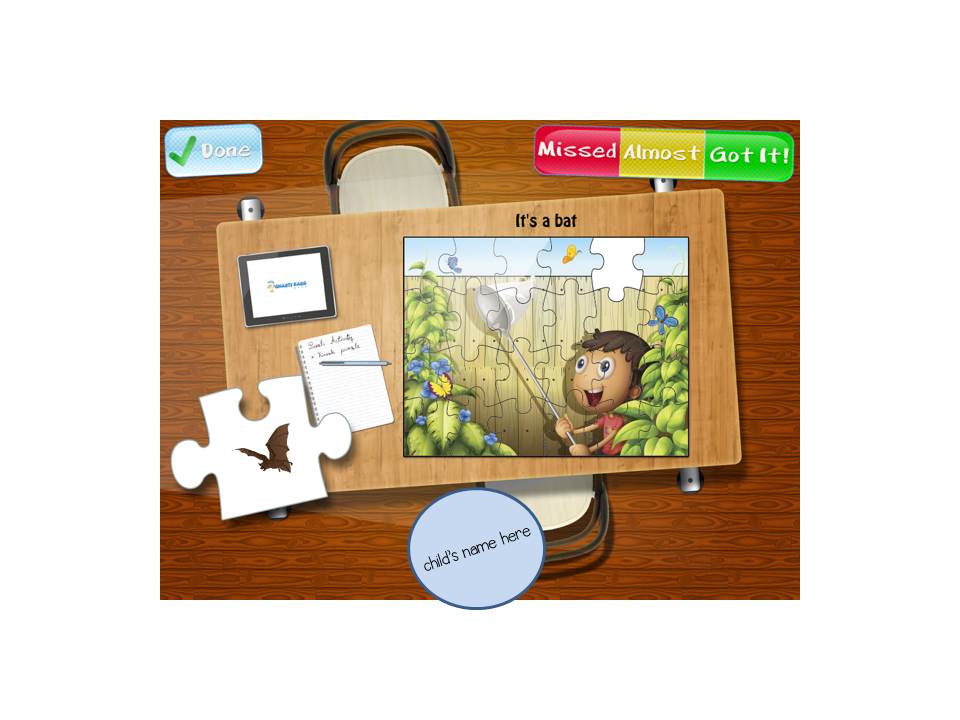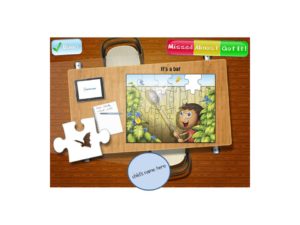 The final activity is a puzzle. Again, the target words are the same (per cycle protocol) and you simply drag and drop over the puzzle (you don't have to find the exact spot) to make a little scene.
If you want to change targets mid-stream a quick double tap on the child will bring you back to their profile for edits. Data is collected throughout the session and stored.
This will be a go-to app for me with all of my phonological processing kiddos for the first part of every session and I usually try to limit my use of the iPad with the youngest ones I see.
I was given a copy for review by the developer but all the opinions expressed here are my own. And I have a copy to giveaway ($19.99 value)! To enter, give us a thought on jigsaw puzzles. (I could happily work on one for an entire evening with a glass of wine and conversation, though it never actually happens around here.) You have until Wednesday, April 1, 2015 at midnight EST to enter and the winner will be chosen at random.
Remember, I have THREE other giveaways going on right now!
TPT Hunt and Hop! (Pick up 11 freebies and enter the raffle for additional prizes–this one ends tonight!)
OperaVox (an app for voice analysis)
Articulation Scenes (a fun and different app for articulation)