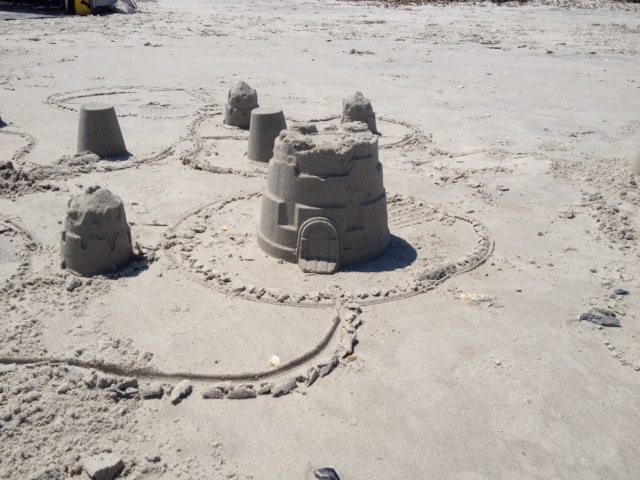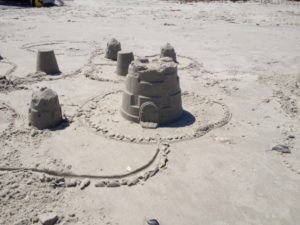 I know a few little people who will need to practice some early literacy tasks this summer while they're at home. Some of this is to "catch up" to peers. Some of this is to keep sharp during the "off" months. But getting cooperation when the weather is glorious can be a chore and I know parents aren't always eager to sit inside to "work" either. So I've put together a list of wet and wild activities, hoping the fun factor will make it more likely they get done, and, maybe, with more regularity. (Some of these activities fall more neatly under "reading" which may or may not be within your scope of practice. I don't do "reading" myself, but I do give suggestions to parents for practicing sight words and I will pull in a child's spelling list if I can.)
The "slightly damp" activities could be used during a therapy session if you have access to the outdoors, but the rest are designed for family or caregiver use.
At the beach
All that wet sand is, literally, a blank canvas. Use it!
[wpvideo Ij0rrKjq]

1. Wave erase: Have the child write one of their sight words in the sand right within the tide line. Can you write it before a wave erases it? Or, have an adult write a nonsense word for sounding out. Can you figure it out before the waves erases it?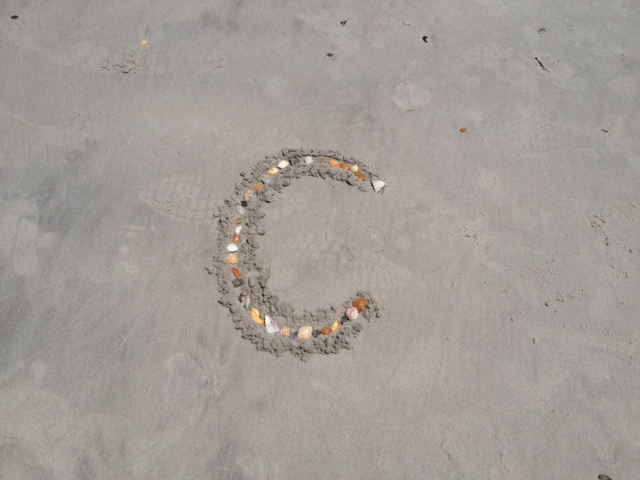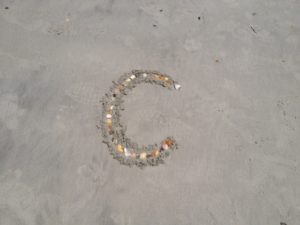 2. What's in a name: Write the child's name (capital, then lowercase, please) in firm sand. Let them trace it using different implements such as a stick or shell edge. Can they fill their entire name with shells? What about seaweed? For a younger child you might do first letter only or work through the alphabet.
At the pool
Even when my kids became competent swimmers and I thought I could safely read magazines while keeping one eye on them at the pool, they insisted I watch. "How big is this cannonball?" or "Rate my dive!", and on and on. They also love when I give them kooky instructions. For instance we play, "animal jump". I tell them an animal, like monkey, and they do a jump acting out that animal. (If you play, ask for snake). Building on this,
3. Clap-a-jump: Give the child a word and have them either clap the number of syllables before jumping in or time their steps to the number of syllables before jumping in. For example, "elephant" would require a 3 steps-jump or 3 claps-jump. You could also have the child do a "breakdown" of the word into phonemes. In this case "cat" would also be a 3 claps-jump. The nice thing about this game is no one really needs to know that you are practicing. Sure, it would be ideal to have your cherub yelling out "C-A-T" but if they are more reserved and need more practice than teaching, you can give them the word as they pass your chaise, climb on the diving board, do their thing and circle by you again. Personally, I could have done an hour of this before my kids got bored.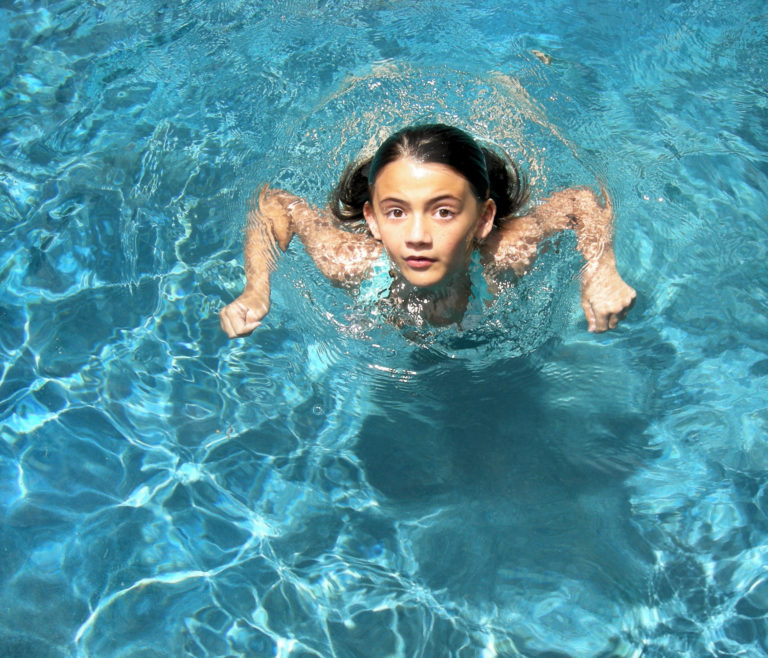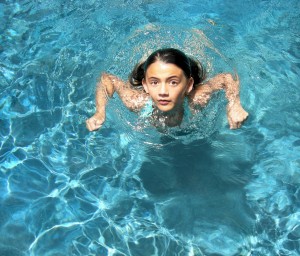 4. Reading Relay: OK, this requires a little more parental involvement (and a child that swims) but basically you can sit on the edge of the pool and dangle your feet in. Have the child swim out to the middle of the pool (if you are really ambitious, you can have them do laps horizontally. Get another adult to sit across from you.), then back to where you are. They do that push up out of the water thing that is much easier at 6 years than….older, and read a sight word you've written there (you can use chalk if appropriate, or water. See "Wet Paint" below.") Make sure you've done your writing a little back from the edge so it isn't immediately obliterated by drips when they lean over. Child reads, ducks back in and swims out to the middle. Repeat.
Home with a sprinkler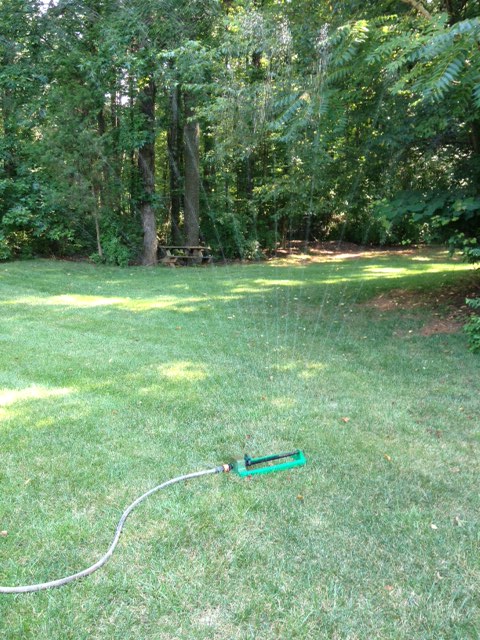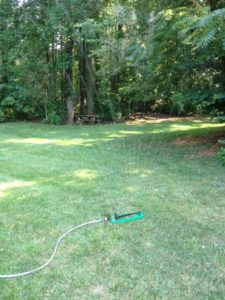 5. Clap-a-jump: See above, but adapt to the backyard setting. The leap, over or into, the sprinkler will take the place of the pool jump.
6. Drizzle-fizzle: Give your kiddo a word, ie "top". Each time they leap over the sprinkler, have them shout out a rhyming word, "pop", "stop", "mop".
7. Falling phonemes: Here I'm assuming you have an oscillating sprinkler. Have the child stand on one side and give them a sound as opposed to a letter. When they start getting hit by the spray, they have to keep shouting words that begin with the same sound (again, not letter). For instance, /s/ might be your sound. All of the following would be "legal" words: sun, city, super, circle. Another option might be to list words with the same ending sound. In this case, "legal" words would be: ants, bus, toss (but "was" or "dogs" would not fit since they have a /z/ quality despite the spelling.) Want to increase the difficulty? Set your sprinkler so it only does half its range. This gives the child much less time to plan before the spray is coming down again!
Slightly damp activities for home or poolside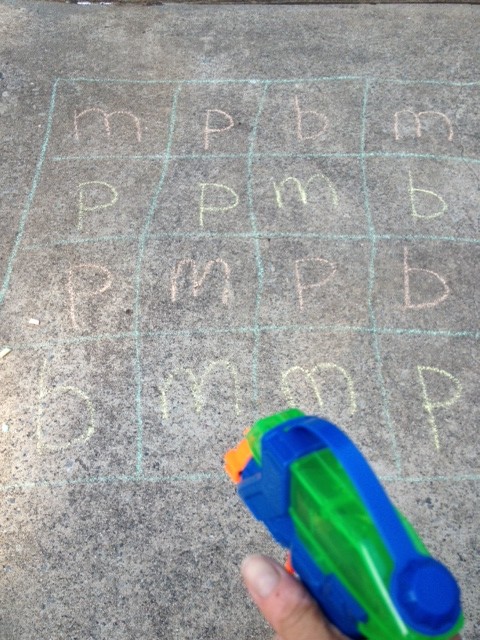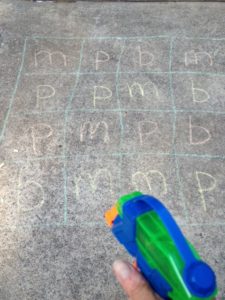 8. Water pistol: Make a grid on cement with sidewalk chalk. Fill in each square with a different letter. Now, using a water pistol, shoot until the letter disappears. But you must say the letter's sound as you shoot it. Need a rapid naming task? Have them shoot or squirt at each square in a logical left to right pattern. This activity could also be used for sight words. Simply repeat the sight word as you shoot at it.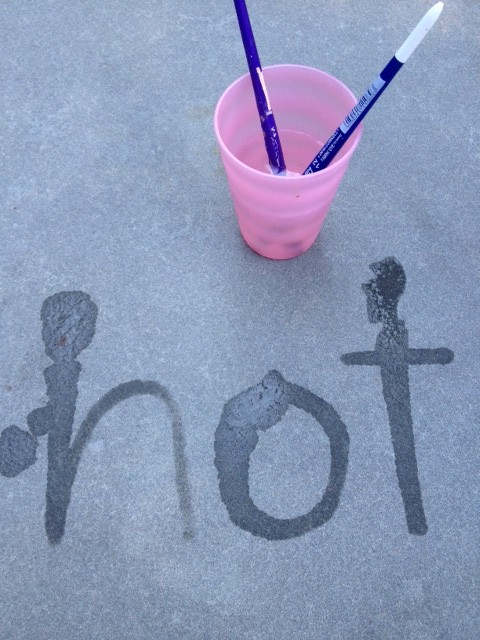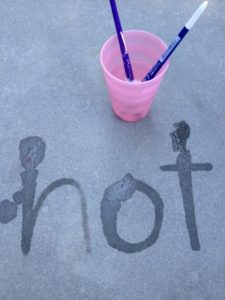 9. Wet Paint: My children loved painting with water on cement. It's magical in that it's slightly illicit (mom does not typically condone graffiti) and it disappears so quickly! Like "Wave Erase", you have a couple choices. Can you write a sight word before the first letters begin to disappear? Can you read a sight or nonsense word written by an adult before it disappears?
Did you know recent research shows that children learn more in the sun if their parent has a nice icy beverage? Ok, maybe it's more anecdotal, but I'm sure more time is spent on lessons and tired children certainly sleep better. So wear out their bodies and minds, and have fun!
Subscribers: You have the option to print these as "Home Activity" sheets for: Phoneme and syllable practice, Letters and sight words. (Click here)
My daughter and I put a visual pun in this post. The first reader to identify it in the comments below will get a free copy of "Articulastories" for either R, S or Th (winner's choice). Good luck!