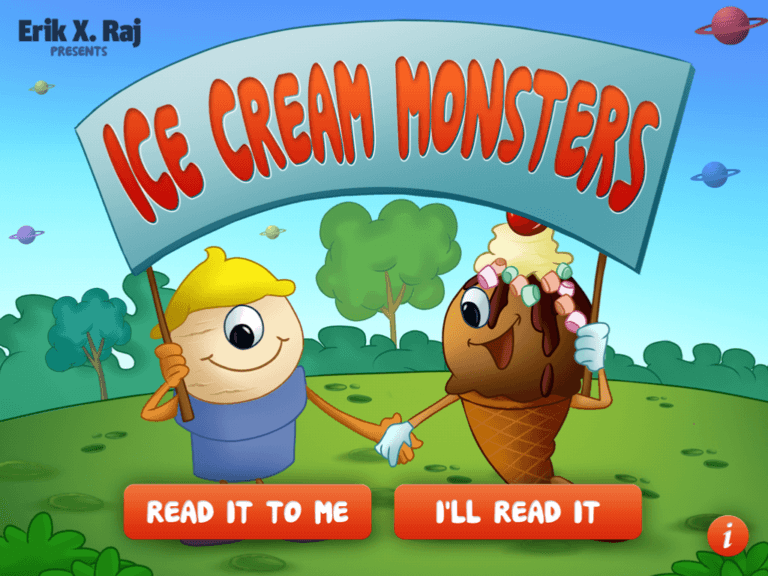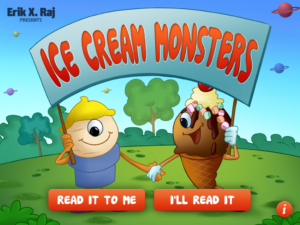 Update 7/2/12: Congratulations to Kristen Miller, Courtney Decker and Katy Smith!
I was ecstatic when my online buddy, Erik X. Raj, asked me to review his newest endeavor. It's an online, interactive storybook created for early readers with a theme of inclusion regardless of our differences.
The app gives the child the option to have the story read to them or to read it themselves. Each page has opportunities to "touch" the joyful illustration with various rewards. Frequently, it elicits an infectious giggle from a character. Sometimes it rewards with a brief animation. At other times, it gives a silly sound.
The story is short–eight storybook pages–and holds the kind of repetition that early readers need. It would be a great way to instill some success in a reluctant reader, especially since they can "take a break" from the heavy lifting of reading with the interactive components. Good news for the adult though, the interactive components are not overly developed so you don't end up struggling with an overload of distractions.
July is the perfect time to work in an ice cream theme. Wait, anytime is actually a good time to work in an ice cream theme! And I have three promo codes for this app to giveaway!
To enter, let us know–what is your dream ice cream concoction? The lucky winners will be randomly chosen and announced on Monday, July 2, 2012. You must enter by midnight EST, July 1, 2012 to qualify. For the record, I'm partial to coconut gelato with a sugar cone.