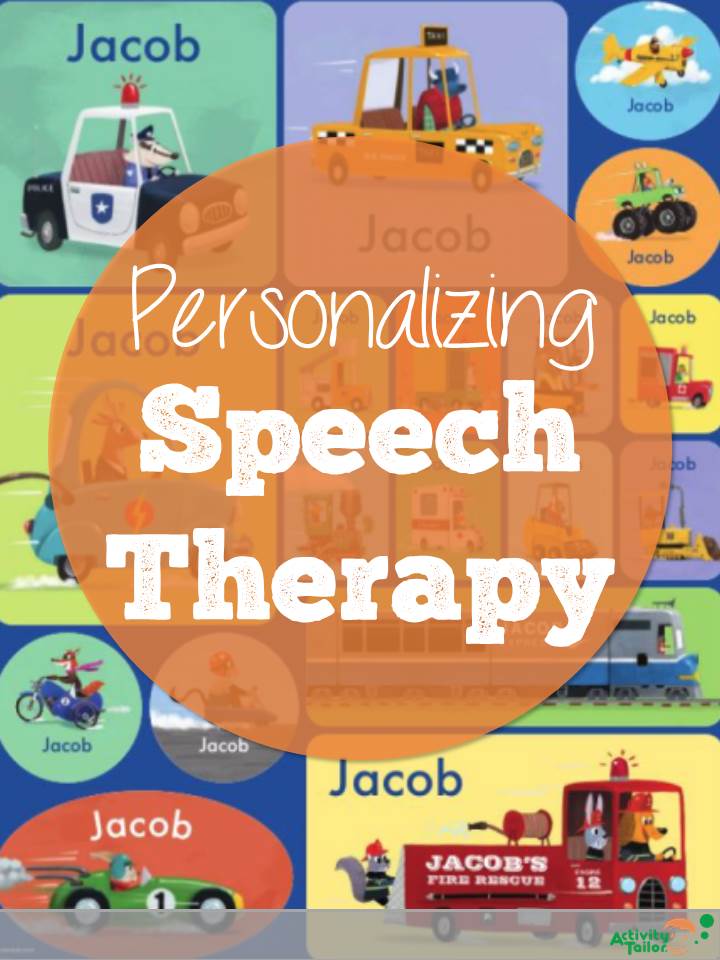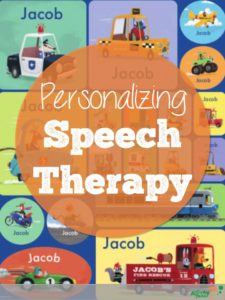 Do you remember how fun it was to go into the toy store and twirl the display with the personalized licence plates you could put on your bike? Or seeing what color "your name" barrettes were in? Or the stickers?
My sister and I had names in the top ten of our birth year, so there was never any doubt our name would be there. The question was, would it be sold out.
We even had these records (yes, I had records), with an alien named Zoom (who lived on the moon) that sang us a personalized birthday greeting. The song will now be stuck in my head for days…..
The point being, it was a thrill. A thrill many of our students don't get because names (not to mention spellings) have become much more exotic. For example, Madelyn was the 15th most popular name for girls last year. Cutie name to be sure, but the spelling variations are going to be an issue on the twirly array.
I regularly make materials for my little ones to use in therapy and to send home and when I do, I almost always include their name. They. Love. It. In fact, most will stop initially and say, "it's me." Yep, baby, it's you. They get so excited, they'll usually do it more than I expect in my room, show it off to a teacher or friend and I'm almost guaranteed it gets at least shown at home.
Add in their picture or, at the very least, similar looking clip art, and it ups the excitement even more.
This is what it looks like: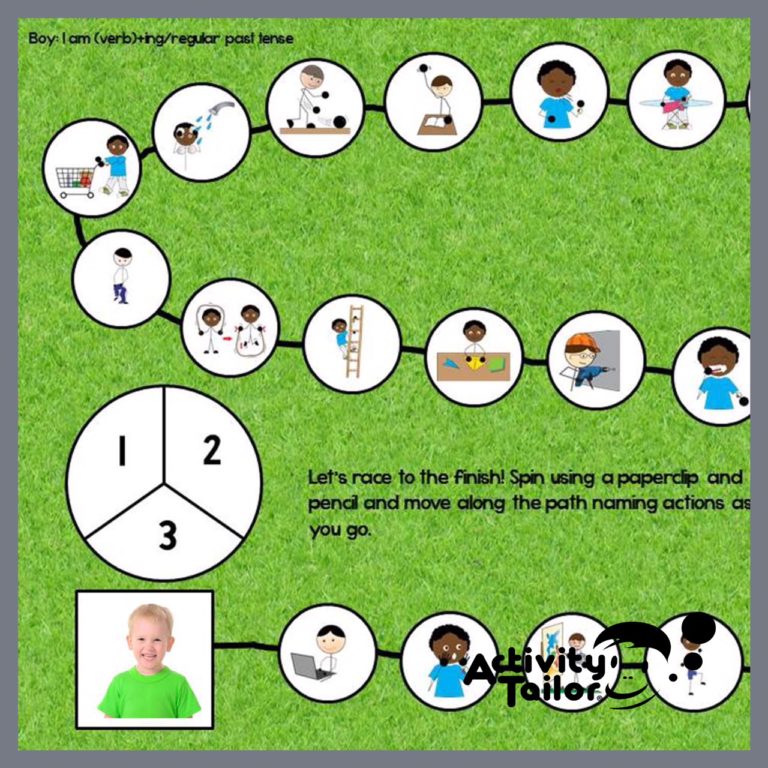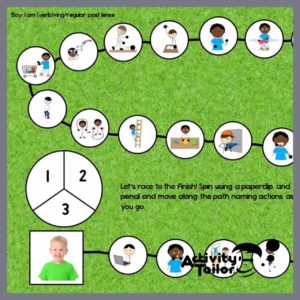 I have a packet of game boards in my free resource area (if you aren't a subscriber, sign up for access!) to target pronouns and regular/irregular verb tenses. For the boards that target "I" you can easily drop in a photo of the child. Now it makes more sense to say, "I am typing. I am yelling. I am painting."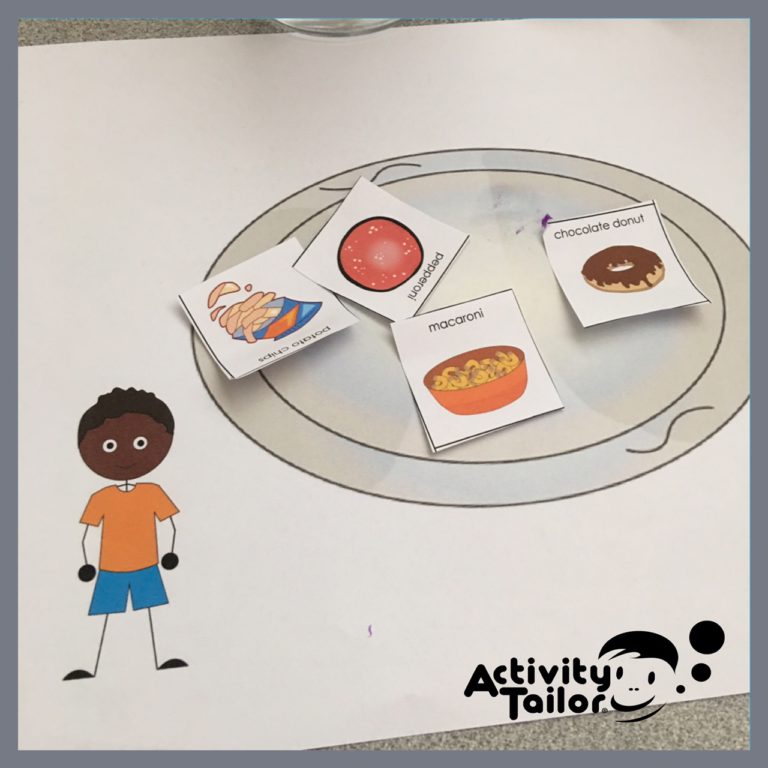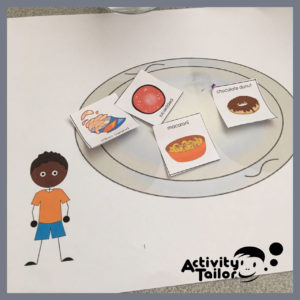 Last week, when I was doing my Ned's Head activity, I made a quick sheet with a plate, a representation of each child (from Smarty Symbols) and pictures to match what we were pulling out. The kids had to choose at least four items from Ned's head that they would eat and glue the matching picture on their plate. It's funny that they cared so much about what picture they were gluing on their plate next to "their" picture, when we weren't eating any of the foods anyway. Turns out even a picture of asparagus is fairly poisonous!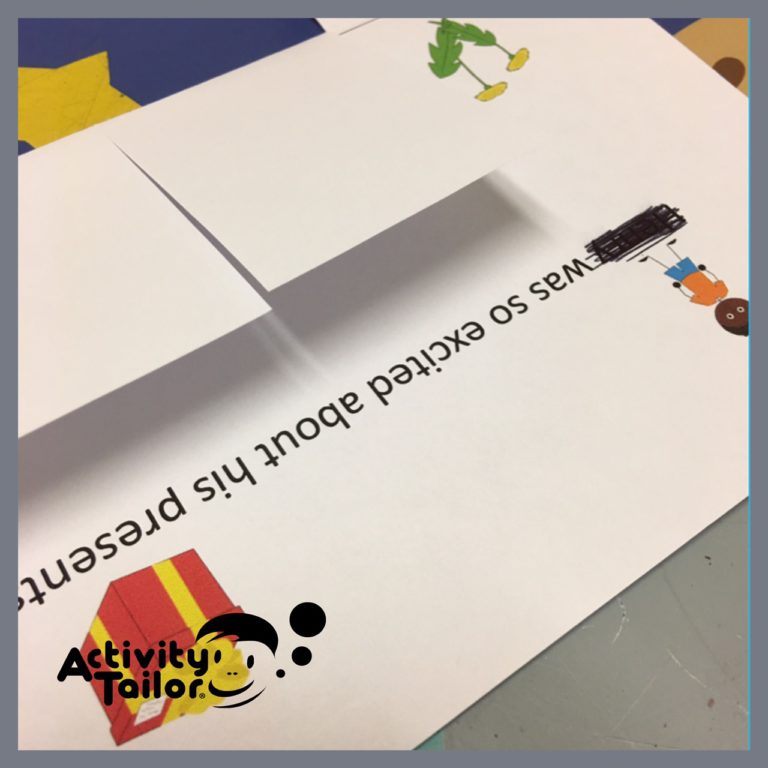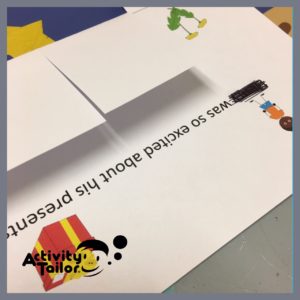 This was a quick, post-holiday activity. The child's name and representation is within the main sentence and each flap revealed a possible present they might have received. Anyone get dandelions for Christmas?! (Again, we were targeting four syllable words. They thought these present possibilities were hilarious.)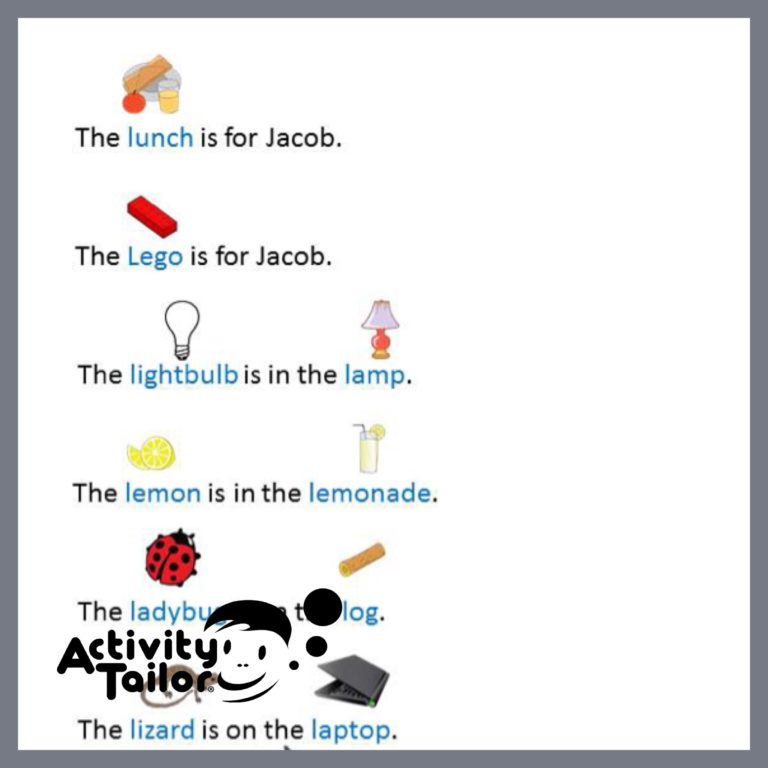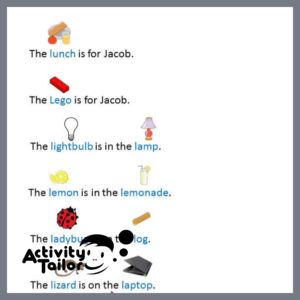 My beginning readers frequently get rebus stories from me with their sight words and, of course, their name is their very favorite sight word. I put their articulation targets in color and add a picture so they don't need to struggle needlessly with trying to read that word. (I keep looking at "The lightbulb is in the lamp." It is "in" the lamp, isn't it? On? I need some more opinions.)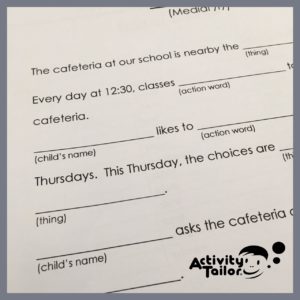 Even my older students love to have their name included in our work. This is a fill-in-the-blank type story that we use for articulation practice.
I'm glad they take pride in their name and it's such an easy thing to incorporate into my sessions. Anyone else doing the same?
For fun, leave a comment with the most unusual name or spelling you've seen recently.