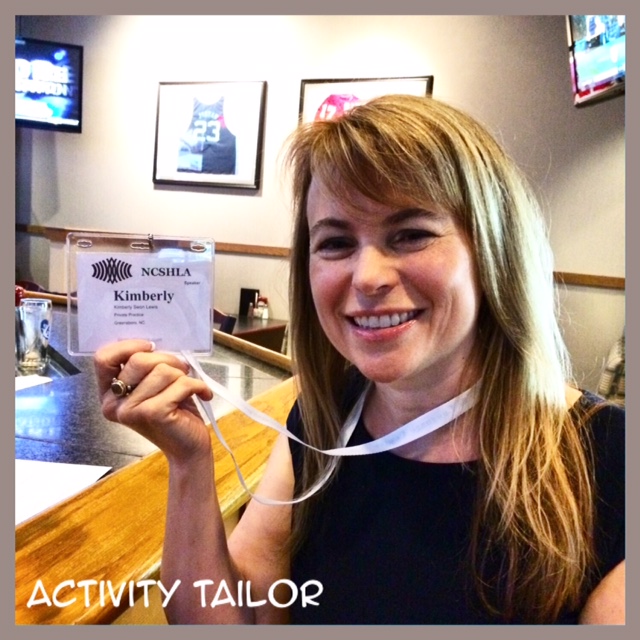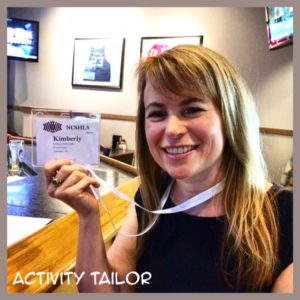 It started so innocently. Last August, I received a mass email from my state organization. "If you have information to share about innovative programs, therapy techniques that have been successful in your practice, research which will influence communication and/or hearing outcomes…tell us about it!"
I snapped it shut. I don't seek public speaking, but the email kept nudging me for the next few weeks. Maybe it's time to get out of my comfort zone. I've done presentations in the past and haven't died (obviously), but it's easier for me to do if I've been asked by someone, not volunteered myself.
We weren't even back at school. I filled out the proposal, hit "send" and let it slip my mind.
A month or so later, I saw a "save the date" email with an attached tentative schedule With a mixture of disappointment and relief, I opened it.
Oh, my. There I am—April 25, 2015, 4-5pm Develop Your Social (Media) Skills.
I closed that email even more quickly. A few days later, I received an email letting me know I'd been selected (yes, I saw already) and asking me to confirm my participation. I sat on it a couple of days, then sent an enthusiastic "yes," reassuring myself that April was far away (and, who knows, might not actually come).
It did come. I did go. It was fine. Really fine. Could do it again fine and would welcome (pretty much) the chance to do it again. (But next time I need a little step to stand on or I need to get comfortable not being at the podium.)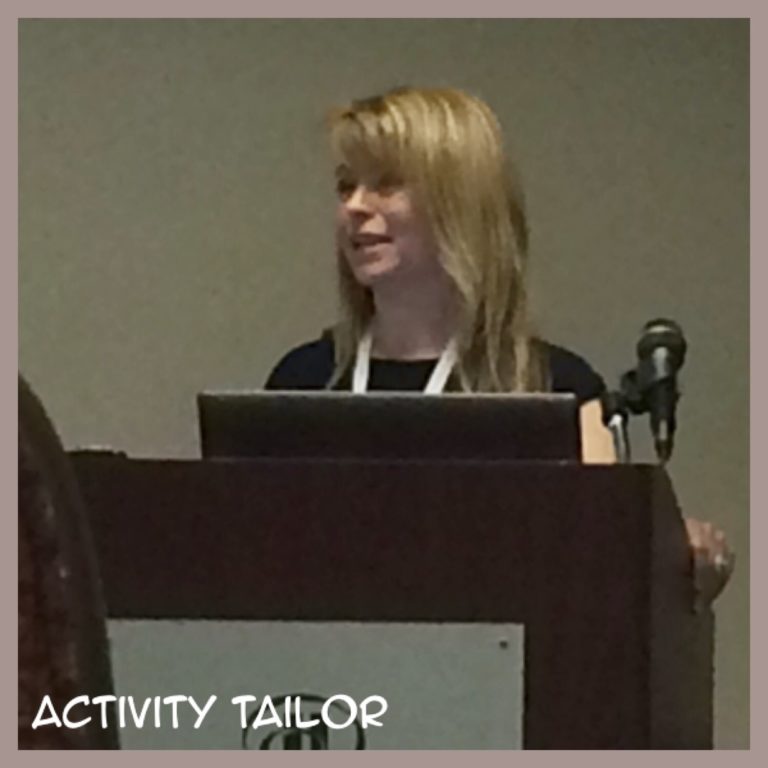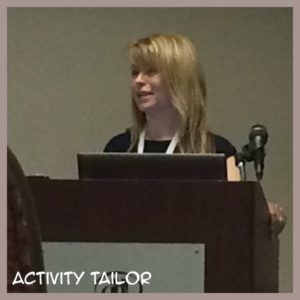 Since then I've been wondering about other therapists that have stepped up and presented and started collecting surveys.
Most presented at their own state convention—some up to 15 times! Half had also presented at another state's convention.
Session length varied from 1-8 (!) hours though 1-2 hours seemed to be most common and the number of session attendees ranged from a dozen or so to (gulp) 500! The average was about 50-75.
Are you picturing it yet? There you are in front of 50 peers ready to talk for 120 minutes. What has you quaking in your brand new presentation shoes?
Judging by experienced speakers, technology—wondering whether that AV equipment will actually work—that causes the most butterflies. Other worried travel mishaps would cause them to be late or that the presentation level (introductory, moderate, advanced) wouldn't match the audience.
But don't worry! It turns out it's worth all the nerves!
Erik X. Raj (New Jersey) summed it up, "I absolutely LOVE to share what works for me in the speech therapy room, and what doesn't. Through sharing my thoughts and experiences with other speech-language pathologists and by listening to the stories and varied approaches of others in the field, I have grown to be a more effective clinician. And I'm not done growing yet, so that's why I continue to present at conferences and sit in on as many presentations as I possibly can. My brain is just so thirsty for knowledge!"
Jackie Bryla (California) found it "so satisfying to stand up in front of a large group of attendees and watch and hear their reactions when they are informed of quality, student/client engaging apps. It makes me smile to bring awareness to apps. The App Store is a difficult place to navigate. It seems to captivate an audience when they get to see more than just an app screen shot, they experience an app walk through."
And Barbara Fernandes (Texas) loves "giving people lots of "aha" moments!"
The topics that respondents had presented on varied from "Using iPads in therapy" by Mary Huston (North Dakota) to "Language and learning with children with Down syndrome" by Molly Thompson (Alaska) though tech based seminars seemed to particularly popular.
Sharing practical information seems to be an earmark of success. Katie Millican (Alaska) used diverse case study examples when presenting on "Connecting iPad Applications to Goals and Objectives from K-12 Schools to Adults" which resonated with attendees and Tara Roehl (Colorado) used "real world funny stories of [her] own mistakes, my client's successes and making everything I taught something they could use come Monday morning!"
Wondering what motivated them to give it a try in the first place? There were a few that were specifically asked due to expertise on a topic or when a last minute need for a fill-in arose (Wow, last minute? That would be scary!) But there were lots of other "big picture" reasons.
Celeste Rosberry-McKibben (California) strives to "to bring justice to English Language Learner children and children in poverty–to meet their needs so they can have a better chance for a successful. I am motivated by sharing my knowledge with others so that we can level the playing field and help these at-risk children lead fulfilled, productive lives."
Laura Young Campbell (Alaska) said, "School providers don't get time to share and discuss issues with each other. I wanted to provide that opportunity for them and get input to develop a state-wide action plan. As the SEAL for AK I am charged with advocating for school SLPs."
Mona Ryan (Oklahoma) said that "As a professional and leader in the state association, I see it as a responsibility and a privilege to present at conferences. I want to share current thoughts from outside of Oklahoma to encourage our state to be forward thinking and current in practice."
Christine Freiberg (Alaska) "I worked on a variety of state wide projects sponsored by our Dept of Public Instruction. I had leadership roles in the projects so it was only natural to share information with our state's stake holders (public school SLPs)"
My personal motivation was two-fold. I was excited to share information on the #SLPeeps and show others that there is a vibrant and welcoming community of SLPs online. It's also been time to get past some of those lingering "presentation" fears. I've started calling 2015, my "year of living dangerously."
So, my presentation is behind me and a salsa exhibition looms on the horizon, but I want to hear from you. Who's ready to take on their state conference? What's holding you back?