"Santa baby, forgot to mention one little thing. A ring. I don't mean on the phone."
Eartha Kitt knew better than to be ambiguous when putting together her Christmas wish list! But many of our kiddos need specific help with multiple meaning words.
Why does it matter? For one thing, multiple meaning words are plentiful in our language and can give you greater bang for the buck since one production can be used in many ways. They are perfect for vocabulary development. And since the correct definition is often determined by context, our language kiddos often need assistance in figuring out the meaning.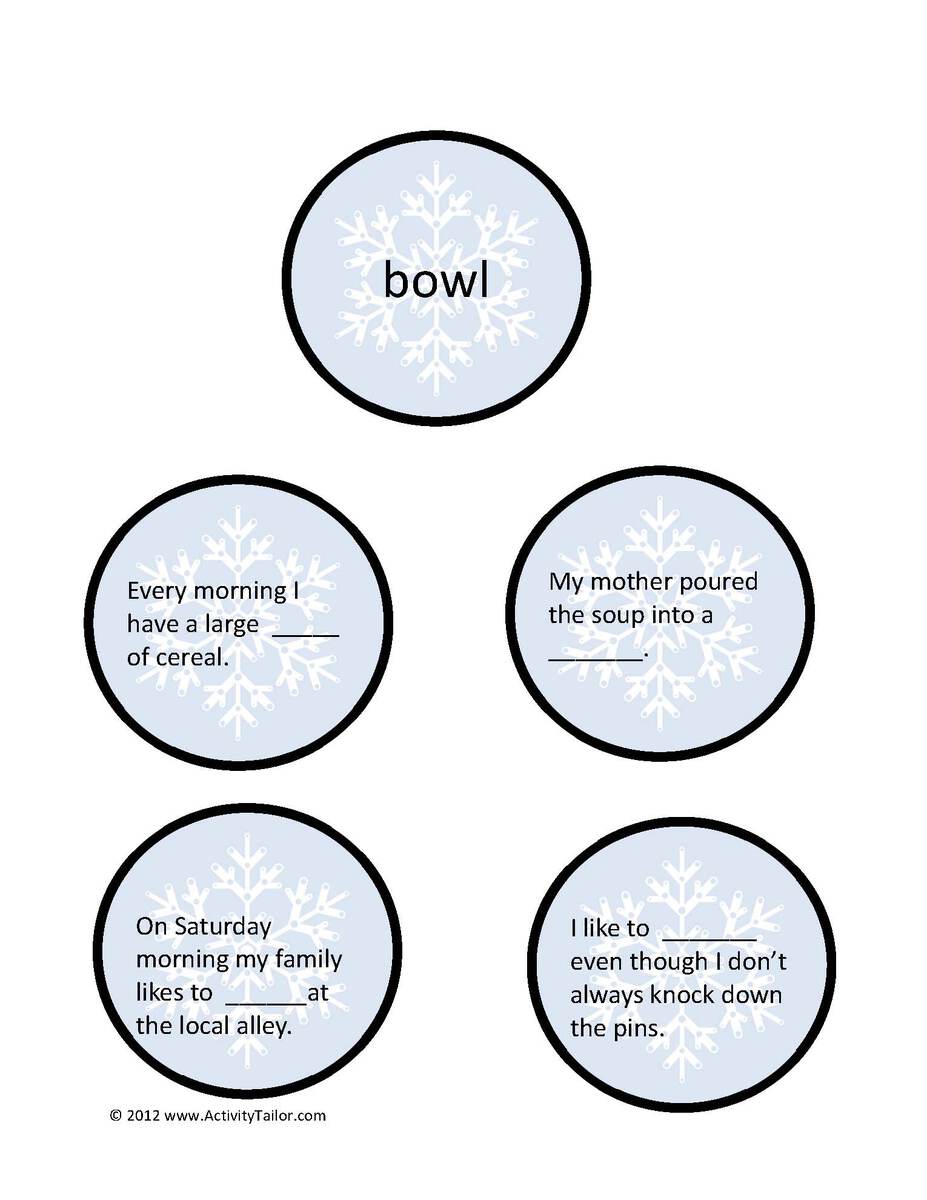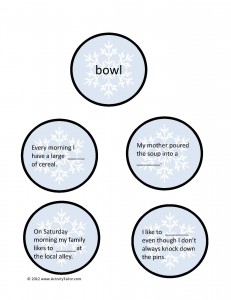 With "Multiple Meaning Snowflakes" two snowflakes can be alike! I put these flakes together as a matching activity, using subtle snowflake graphic prompts to aid with reinforcement. Each sheet has one snowflake with the multiple meaning word, i.e. bowl. There are then four additional snowflakes each containing a fill in the blank sentence demonstrating two different meanings of the word. Kiddos simply match the sentences to the snowflake with the correct word for the blank. Each multiple meaning "set" has a different background snowflake, so students receive an additional prompt and self correct. Contains 30 multiple meaning words: bark, bat, bowl, can, club, face, fall, fit, fly, foot, hand, hit, light, mean, note, park, pet, pitcher, play, punch, ring, rock, roll, run, saw, skip, star, stick, top, trip.
Find this download in my TeachersPayTeachers store at: Multiple Meaning Snowflakes or try the warm weather version, Multiple Meaning Chalk Flowers. My latest download: Action Articulation for R and R blends is also available.