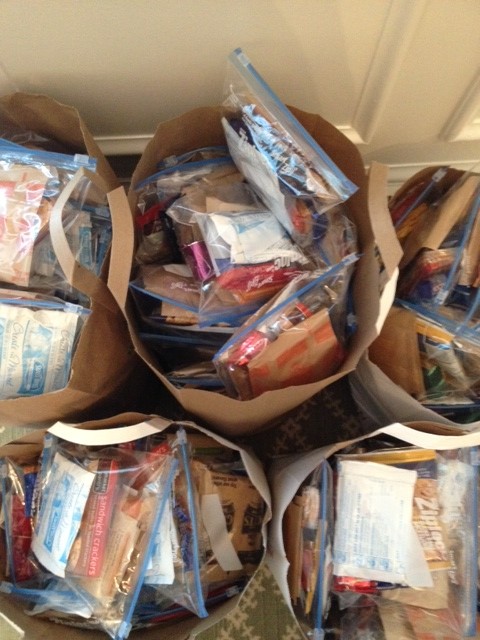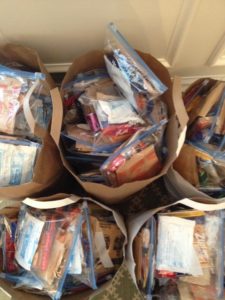 Back in July I shared a personal goal–that for every product I sold, I would donate a completed "snack bag" to our local "Out of the Garden Project." The mission of this charity resonates with me as it combines the rather logical partnership of nutrition and education.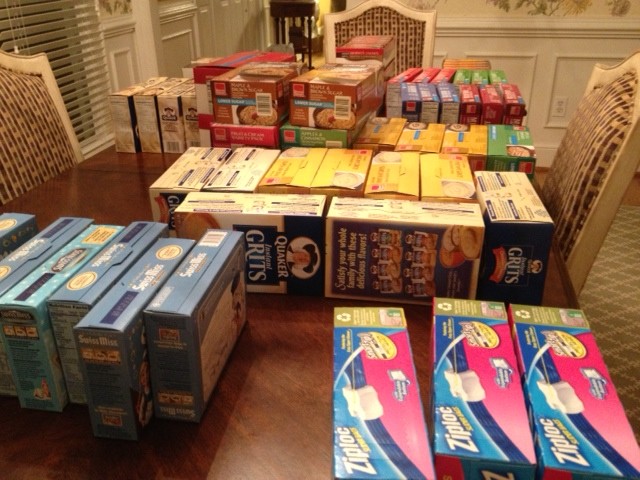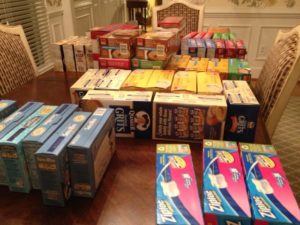 In my city, really in all cities, there are children going hungry. Perhaps not brink of death, starvation hungry, but certainly lacking enough in nutrition to make learning an even greater challenge. Those children who depend on the free/subsidized meals that schools provide during the week, often do without on the weekends. And it can take days of adequate nutrition before their bodies and minds are equipped to absorb the lessons school has to offer. What a futile cycle. Out of the Garden attempts to fill the gap by giving families a modest bag of groceries, enough for a couple meals, and a "snacks" bag which consists of: 2 instant grits/oatmeal envelopes and 3 snack items on Friday afternoon at their school to tide them over for the weekend.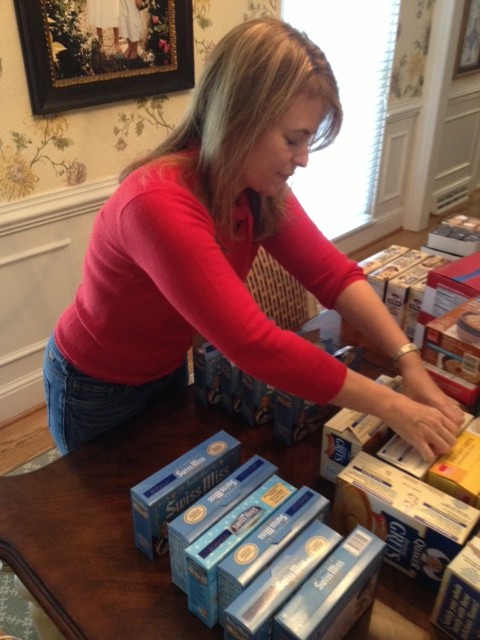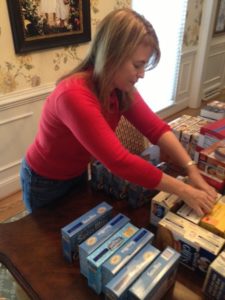 My own children and I put together our donation bags a couple weeks ago. Thanks to all of your help, we were able to donate over 100 bags this holiday season!
Wishing you and your families a season of hope, peace and plenty!
Anyone have a favorite charity they'd like to mention here? Please provide a link if possible.