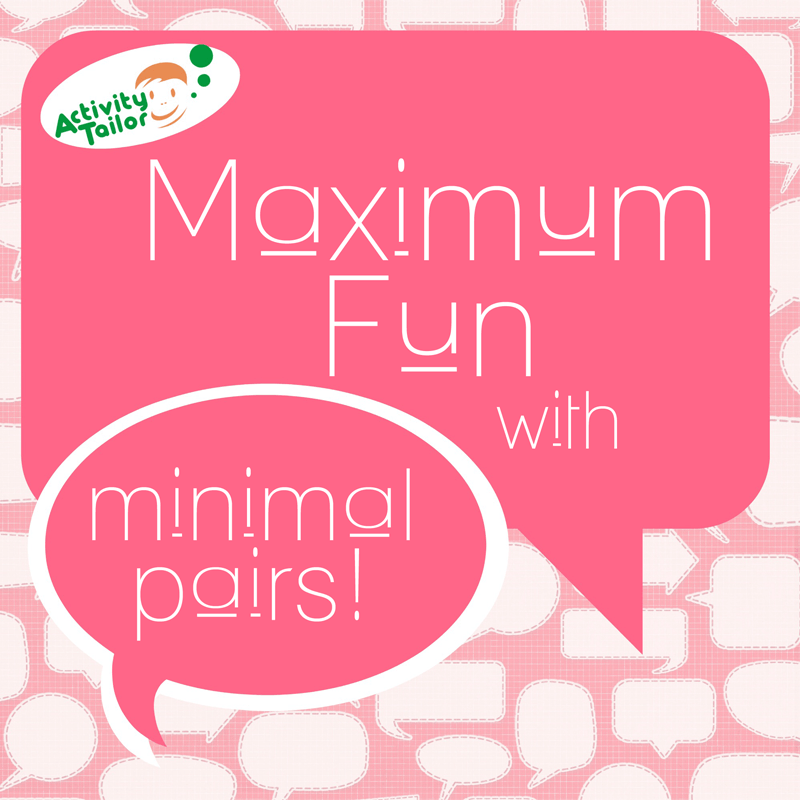 Using minimal pairs in artic therapy is a common evidence based approach. Not only have I found it useful with speech production, but it's been invaluable with those early school aged kiddos who start having difficulty with early reading writing skills due to their misarticulation. (I find the biggest culprit for this is f/th confusion. I'd love to hear your.)
So to address both of these tasks, I've been creating activities that allow us to listen, say and sort, plus reinforce sound/symbol associations.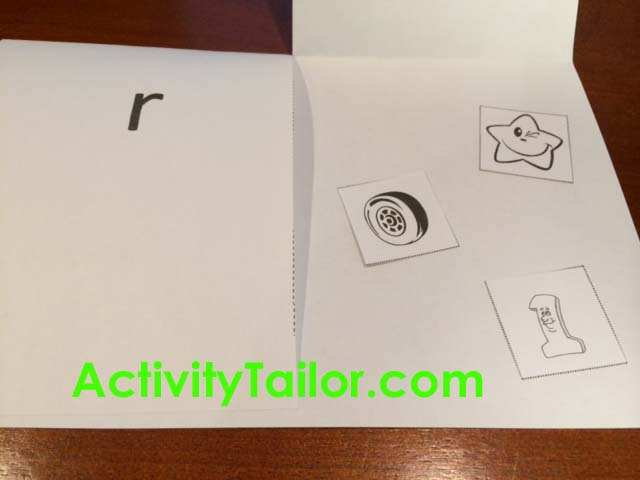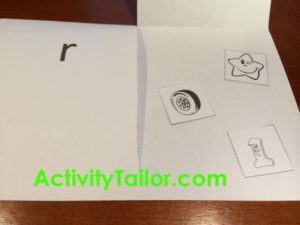 Flip books:
Print the flip book, fold and cut on the dotted line to create two flaps.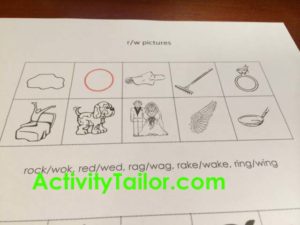 Give the child a set of pictures and have them either say the words or listen to your production and identify the initial sound. Glue in place. Send home to say and color for extra practice.
When possible, I created two sets of pics so you can use the activity twice. Sound that did not easily allow for two sets of minimal pair words, contain one set of true minimal pairs and one set of words for sorting by initial sound. (Pairs are deliberately not matched so the child can do the sorting.)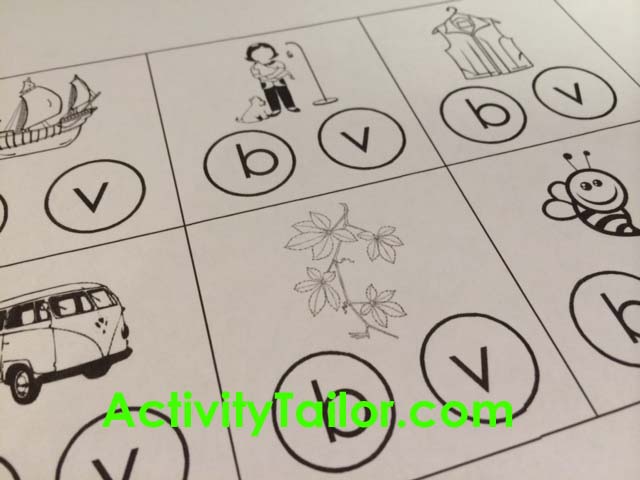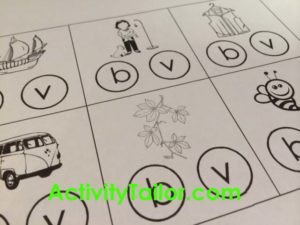 Dauber pages:
These sheets contain six pictures with the initial phoneme choice below. The student simply colors or uses a dauber to make the selection. Again, pictures are selected so they can be used for additional color and say practice at home.
Minimal pairs include: r/w, l/w, v/b, f/th, s/sh, ch/sh.
Pages print black and white except for the r/w pictures which include a red outlined circle. You could easily print b&w and simply outline yourself if needed. Check out the entire set here.
Pick up your FREEBIE for "s" and "t" here.
What minimal pair(s) do you end up addressing most often?