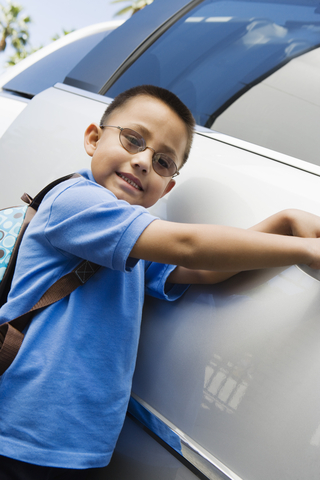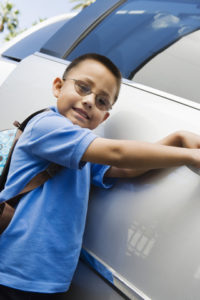 Today's families spend so much time in the car which is why it's a ripe opportunity for time-starved families to work on language skills. Here are a few suggestions I pass on to parents I work with:
Color match: Have your little one name/point out everything they see that's a particular color.
Alphabet game: Point out an A on a sign. Now look for B and so on. To make this harder for older kiddos, tell them the word needs to start with the letter!
Attributes: Have them search out objects by descriptive concepts. This might be "old cars," "tall buildings" or "small dogs."
Categories: Look for different kinds of transportation (car, truck, police car, ambulance, etc.), spot different kids of signs (stop sign, billboard, store sign, etc.), or track how many kinds of cuisine you pass (Italian, Mexican, fast food, Indian, etc.)
Sequencing/Temporal concepts: This is an opportune time to work on answering questions with temporal concepts like "what did you do before lunch?" or "What did you do after recess?" You can also ask questions about the art project they came to the car by prompting, "How did you make that so colorful?"
Now that my daughter is driving, my car time has decreased dramatically. Who feels like they are in constant shuttle mode?