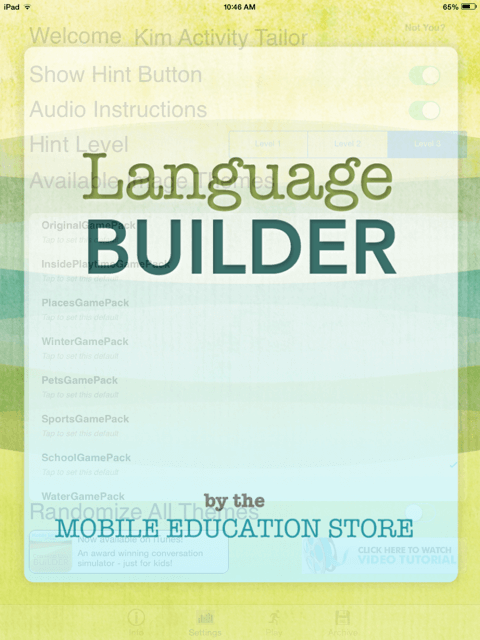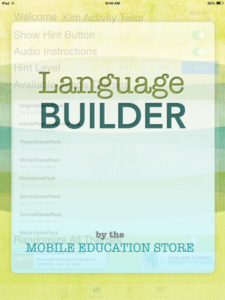 ***Cynthia and Alison each won a copy! Enjoy!***
A new perk to the App Store is the ability for developers to bundle their apps which means a savings to us.
Mobile Education Store (I'm a big fan, but not affiliated in any way) recently started offering a bundle of ten apps for $39.99 including: Sentence Builder, Sentence Builder Teen, Rainbow Sentences, Conversation Builder, Preposition Builder, Language Builder, Question Builder, Story Builder, Tense Builder and Speech Journal . And it's ok if you own a couple already. Going out to the bundled option, you'll see an additionally discounted price that takes into account those previous purchases, gifts or winnings.
I recently had a chance to look at Language Builder (version 1.9, $9.99), an app aimed at receptive/expressive language skills goals.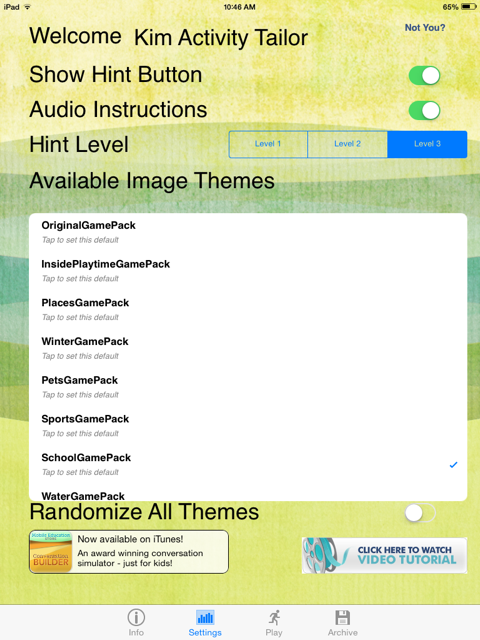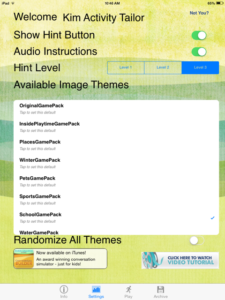 Begin by creating a user profile which allows you to save recordings (multiple player profiles are permitted. Next you'll select whether hints are allowed (and at which level 1-3) or if audio instructions will be provided. You also have the opportunity to choose from 11 theme packs, including topics like school, pets, sports, hobbies, or random.
Let's play!
The student will see a clear, full color and modern photo and be asked "make a sentence about the picture."
You might want a rehearsal before hitting "record" or your student might require a "hint."
Hints: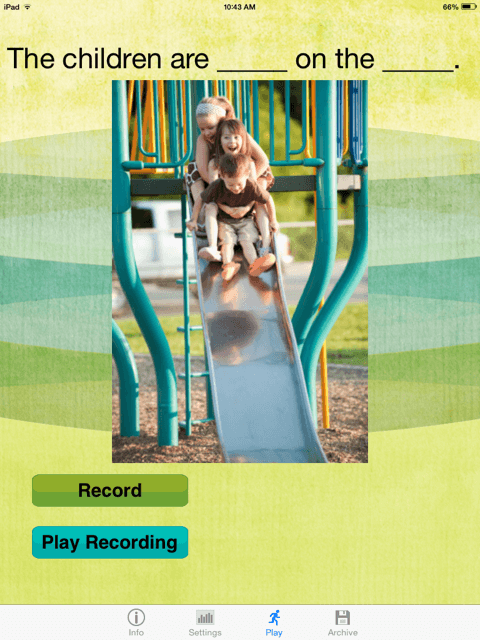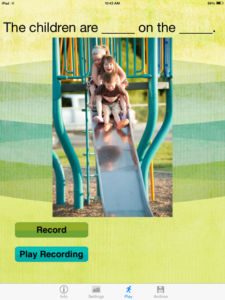 Level 1: A fill in the blank sentence is provided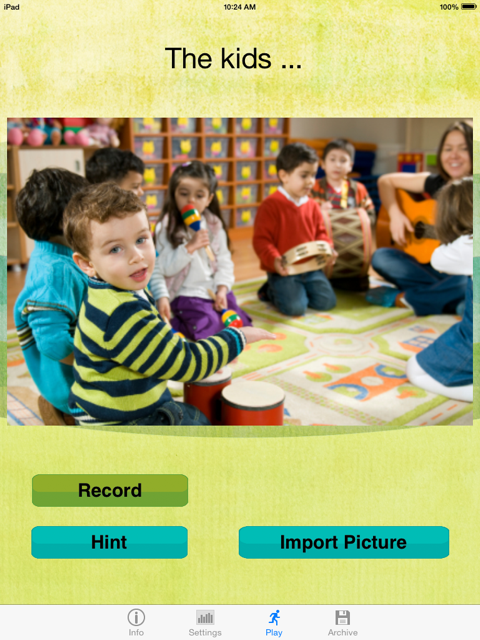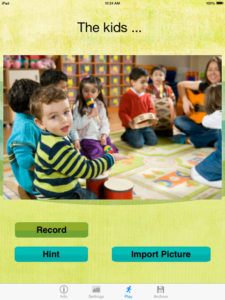 Level 2: A couple of words are shown to get you started
Level 3: An audio (only) clip plays with one or two words suggested for inclusion.
This app is more intriguing and interactive than traditional language cards and saving some sentence to see how your student improves over time is a huge benefit since you can hear things like speed, prosody—aspects that are lost in a strict transcription.
The app does allow you to skip a picture or import a photo of your own.
The static photos are great for inferencing. I'd love to see an additional version with some of those fabulous Mobile Education Store animations that would allow for a more complex, short narrative.
MES gifted me a copy of this app for review, but all opinions expressed are my own. I also have two codes to giveaway! To enter, write a sentence about the picture (from the app) below. You have until midnight EST, November 2, 2014 to enter and winner will be drawn randomly. Good luck!