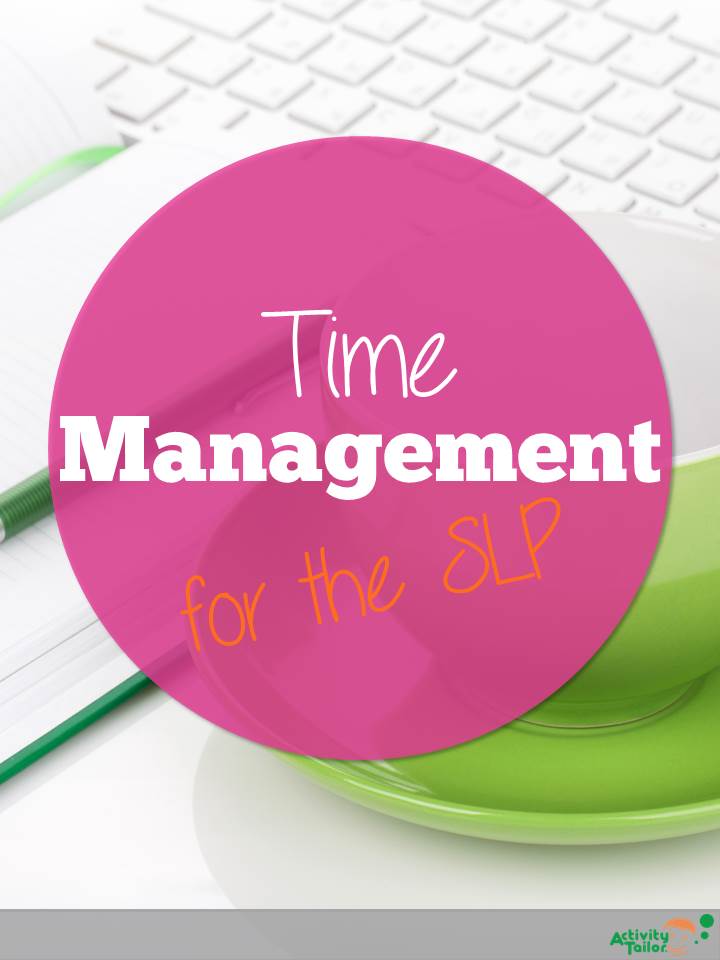 Are you one of the many that told me organization is an area you struggle with and you still strive to find a system that works? Years ago, I started using Steven Covey's time management grid for longer term project planning. It's a brilliant visual to keep you on track with the tasks that matter most and, hopefully, keep you from spending too much time on pressing, but less valuable ones.
Have you seen this or used it before? Let me give you a quick overview or refresher.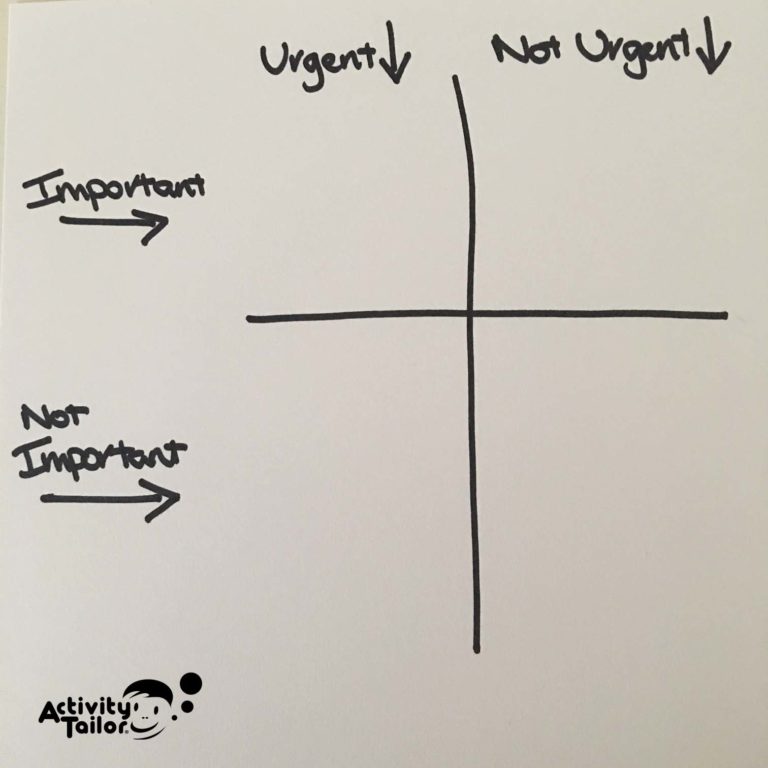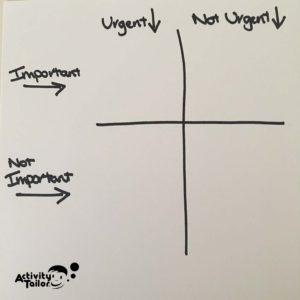 The top two quadrants are for important jobs. The one on the left is for urgent and important, the one on the right is for not urgent, but important.
The bottom two quadrants are for unimportant jobs. Again, the one on the left is the urgent and unimportant and the one on the right is not urgent, nor important.
Often, we move through the day frantically putting out the perceived fires in Quadrants 1 and 3. These are the tasks that can seem the most stressful and take the most energy out of our day.
Optimally, you should try to focus on Quadrant 2 which allows for strategic planning and preparation. And, if you keep up with Quadrant 2 tasks, hopefully, you'll have fewer that move over into Quadrant 1!
If you take your current list of weekly to-dos and organize them by quadrant, you should start to see a pattern emerge. Which area do you tend to fall into?
Did you recognize that the person working primarily out of Q1 is often a procrastinator? (Though some items here can't be helped, like a little one who's up all night with a painful ear infection that requires a doctor's visit and TLC the next day.)
Q2 is where you find that elusive feeling of balance. You're working on projects that have meaning, but you aren't under the wire to get them completed, and while this might include working on new therapy materials, it can also mean hiring a sitter and setting aside an evening for a romantic date night.
Anyone recognize the trap of Q3? That section is for the people pleaser part of our personality. Who's really deciding these items have to be completed now, when we don't think they're important?
Finally, Q4. I'm a bit too Type A to imagine constantly focusing on these items (Why on earth would I spend time on not pressing items that aren't important to me?). It's considered the realm of the slacker (who probably wouldn't fill out the grid…).
The grid is best used to organize to-dos for the week, rather than a daily list. A completed one might look something like this: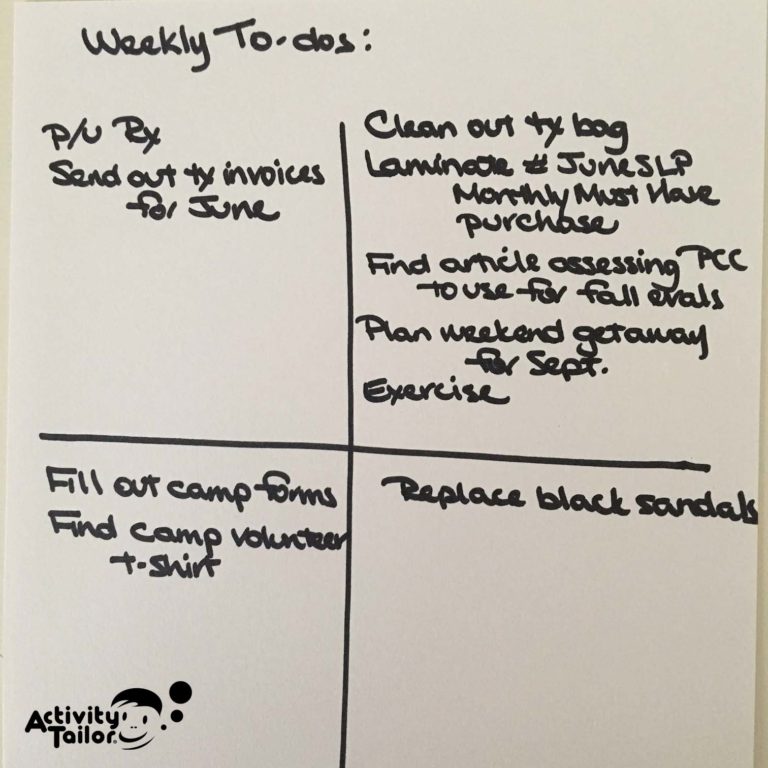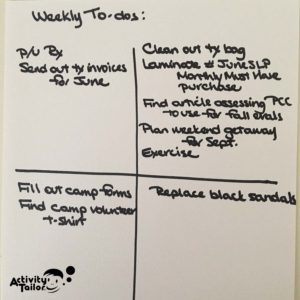 Anyone else use this system for staying on top of things? Got a better way to organize your time that you'd like to share?