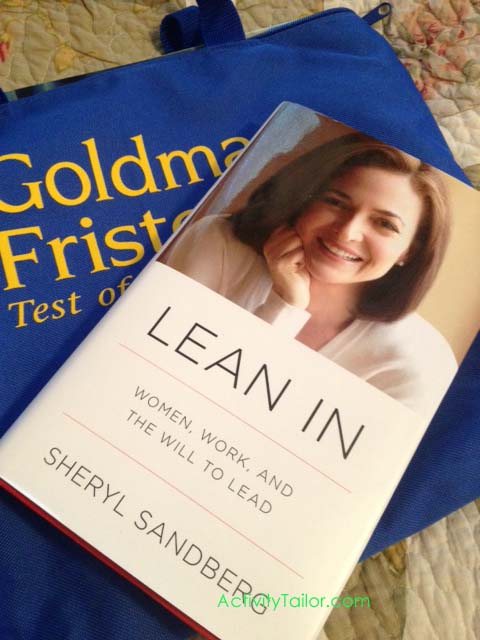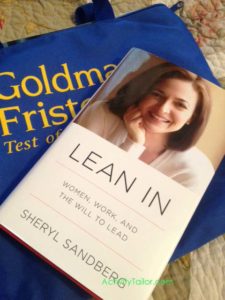 In case you missed it Sheryl Sandberg, COO of Facebook, released Lean In a couple weeks ago. I was excited to read it. I have strong feminist leanings–helped run our women's group in college, marched in DC a few times– though it's been a long time since I actively campaigned for any issue. And, I must sheepishly admit, that adulthood has held rather traditional roles for me.
I thought I would return to work half time when my daughter was born, and I did. But within the first three months, both my husband and I could see it wouldn't be a good fit for me. I was exhausted all the time and torn leaving my baby at the hospital day care. We had to scale back expenditures, but my husband was the primary income and our benefits came through his employer…so I stepped out of the workforce. It was a good decision for us. Then my son arrived two years later and, aside from some brief stints filling in for another SLPs maternity leave, I stayed out for eight years.
Going back to work wasn't easy. We have a great profession in that demand for SLPs is high, but I wanted/needed flexible hours so I chose to go out on my own. It takes time to build a caseload, especially when you've been out of the loop for so long. And though I'd been with kids and working in a volunteer capacity with groups of kids in several settings, it took some time for me to start trusting myself again–to regain my SLP instincts and get a handle on new research, techniques, and paperwork requirements.
Reading Lean In gave me pause because Sheryl discusses the ways women limit themselves particularly by not fully embracing their careers in anticipation of a family, but also by not "leaning in" on their return. Which means not just pursuing your career, but realizing that you can't simply heap "career" on top of the full-time job of running a household and raising children. You need to let go of something.
It's tough to hear, especially if you feel guilty of a number of the accusations. But she isn't making a judgment as to which is preferable, just that you should make a conscious decision and then actually do it. Of course, easier, if you have the funds to hire outside help to take on household tasks! Although she is an advocate of having both parents sharing equally in family and household duties; not sure how this sits with the single parents out there. All in all, these ideas are great on paper, not so easy to implement.
I'm very aware of being a role model for both my kids, but especially my daughter. I want her to see that staying home to raise children is a great decision and embrace it whole-heartily. I want her to know that pursuing a career is worthy and do-able and that her gender should have no bearing on her success. I certainly want her to lean in to it with every fiber of her being until, if she chooses, family options arise. I hope she'll feel like she gave her all to each opportunity that came her way that she wanted to take advantage of.
Mary at Speech Adventures wrote a post a couple weeks ago that I couldn't help but thinking about as I read. The main theme—DO something (aka lean in to our profession). Mary chose to check the box, "yes, I'd like to volunteer," on her state membership paperwork this year (though, honestly Mary, starting your blog—a tremendous resource for us all—certainly counts as being part of the solution in and of itself!) And between these two readings, I feel like a gauntlet has been thrown. I haven't decided which direction to lean, but I'm ready for the challenge.
Inspire us! Let us know where, how and why you are making a difference (in speech and language or otherwise)!