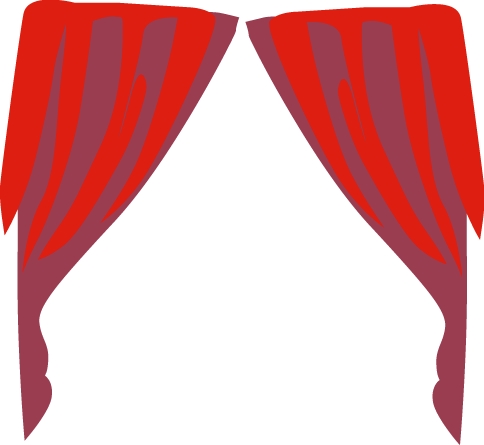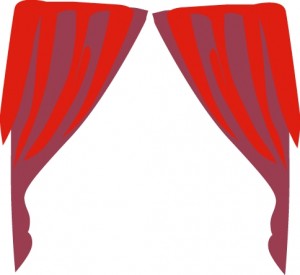 ***April 15, 2013: The winners of this giveaway are: Vanessa, Jamie and Molly. Congratulations!
I'm a big fan of musical theater (but, no, I don't watch Smash). I'm in awe of the performers who seem to sing, dance and act with equal aplomb. And then they go out and do it in front of a live audience. Every day. Twice on Wednesday and Saturday. Where do they find the endurance?
Well, baby, I've got news for you. You're about to star in your own show.
There is no denying the difficulty of grad school. You're taking classes in everything, even the stuff that might not be your cup of tea. Ideally, your clinical fellowship year is in an area you particularly enjoy and the everyday implementation of book learned skills will certainly give you many ah-ha moments. But what can be difficult is the frequent observation, knowing, or maybe not knowing, that someone is on the other side of that two way mirror. There is a feeling of being constantly "on." Even paperwork remains a performance. I would drop into bed at night, completely spent.
I actually had two CFY, experiences. The first was my dream job. I was a preschool therapist in a local school system and my job included home visits/evaluations, lessons within the preschool handicap classroom, individual pull-out therapy for many of those same kids, other children that came only for speech, and screenings. Lots and lots of screenings. I'd been working at my school practicum the previous spring in the same location so I knew the staff, some of the kids and had a relationship with my supervisor.
Then life intervened. My husband and I married in early August which gave us time to honeymoon before the first day of school. But as the saying goes, "the best laid plans of mice and men…." Within the first month my husband was transferred to Atlanta, a five to six hour drive from where we were living, and needed to move immediately. I gave notice that I would leave at the Christmas holiday, started packing our wedding gifts and began to look for a new placement. (Yes, my husband left a couple months before I did. Not an auspicious start to married life, but we made it work.)
My second placement was equally as dreamy–out-patient rehab for a large children's hospital with lots of experienced therapists–including OT and PT–to learn from and watch. The experience I gained there truly shaped the clinician I am today. So much so, that if I were to give advice to a new therapist starting out it would be to work where you have lots of interaction with more experienced clinicians. I know you're sick of being watched, guided, and yearn to start doing your own thing, but…for me, it was the best possible thing that could have happened. (This is where I spent two years exhausted. I was finally starting to get my feet under me, doing some mentoring myself, and feeling less stressed by the whole process when, guess what, transferred again.)
I share this because I think we get so close to a situation we aren't seeing it anymore. My situation was unique, but these things come up for lots of reasons. Sometimes CFYs take place in more than one location or setting. There might be a short "pause" right in the middle. It's OK. You always have options, no matter what you think.
Now for some fun stuff. You're finishing up, securing placements, but you'll need some materials to take with you. Your props if you will. So, leave me a comment. Let us know where you'll be, or where you are, or what you're hoping to land. I'll choose three entries at random, who may select any four digital downloads from my TpT store. You must be in the midst of your CFY or planning to start within the next six months to qualify. Winners will have until September 1, 2013 to make their prize selection (just in case you aren't sure what you need yet). Good luck! (You must enter by midnight, EST on April 14, 2013. Winners will be announced on April 15, 2013.)
Meanwhile, make sure to start following both my TpT store and Pinterest boards for lots of free materials and ideas!