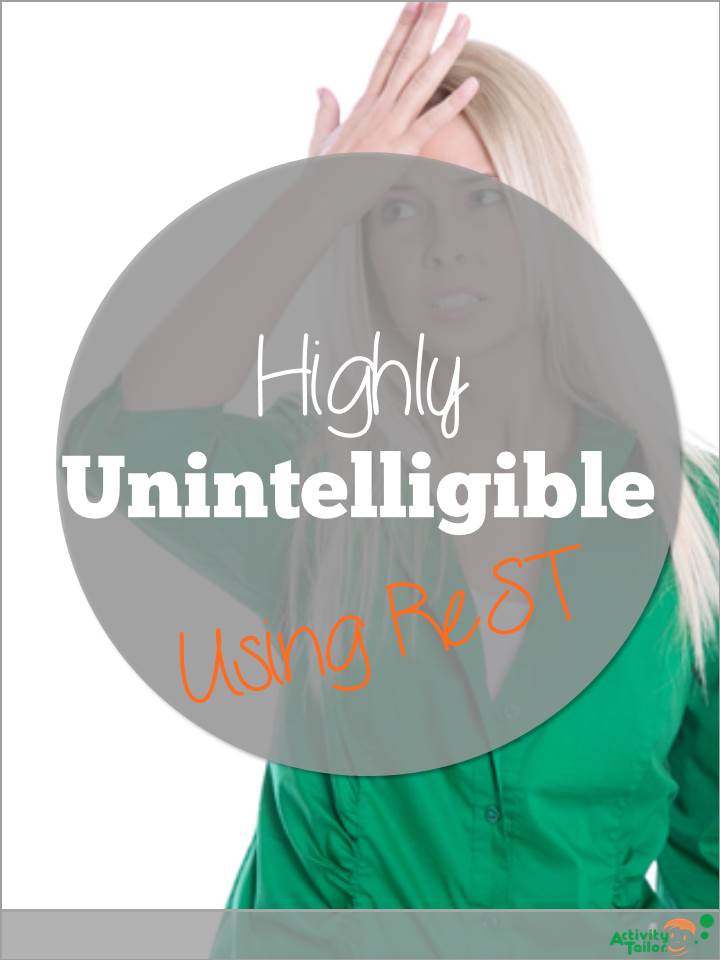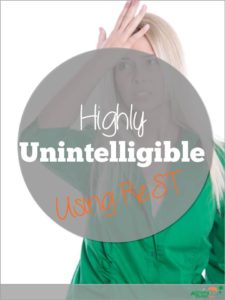 I've got a few students that sound pretty good in single words, but listen to them in conversation and you're left scratching your head. Ugh. Sooooo much time and effort (on both of our parts) and teachers who wonder what exactly it is we're doing. Why can't you please use your sounds in conversation?
I started reading The Informed SLP last summer and I was intrigued by an article on REST (Rapid Syllable Transition Treatment). I was definitely willing to give it a go.
The general idea is to have kiddos repeat multisyllabic nonsense words perfectly—sound, rate and prosody. I chose my targets, picked a couple kiddos I thought could benefit and gave it my very best shot. It was worth it. Not in a, "WOW! That's incredible!" way, but in a "that's starting to sound better" after a long period of not a lot of progress. I even had a teacher comment on the improvement.
Here's the downside. It's really hard in a school setting to comply with the time requirements (1:1) for an hour 4x/week for 6 weeks. I was able to do 2-3 sessions a week (which is an option, though improvement post-treatment tends to be less) and while I didn't do full 60 min sessions, with a fast pace I was able to hit the number of trials recommended (100).
It wasn't easy. The kiddos were growing a bit bored by the end of the cycle and initially they thought it was really hard. I had a couple days where I wasn't performing at optimal performance and looked at the nonsense words myself like, "huh?"
The toughest part was that you aren't allowed to give feedback on all of their responses and often when you do you can only say "not quite" (or something to that effect) without giving info on how to make it better.
That said, both of my students started in the 50% accuracy range and were over 80% for two sessions before the end. One of them actually moved on to cloze sentences and was nearing 80% criteria for that as well.
I implemented this before the long winter break and I'm thinking about giving it another shot when we return from spring break to see if we get another bump before we dismiss for the summer.
Anyone else try this program in the past?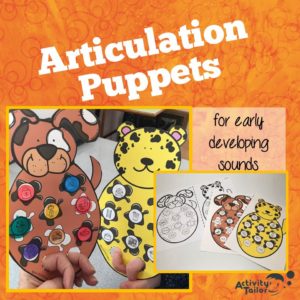 Traditionally, I've focused on multisyllabic words in sentences with these students. Subscribers, don't forget there is a "Multisyllabic Smoothie" cut and paste activity in the free resource area and this Saturday (3/17), I'll be sending 3 and 4 syllable Articulation Puppets directly to your mailbox. It's a sample based on the puppets above.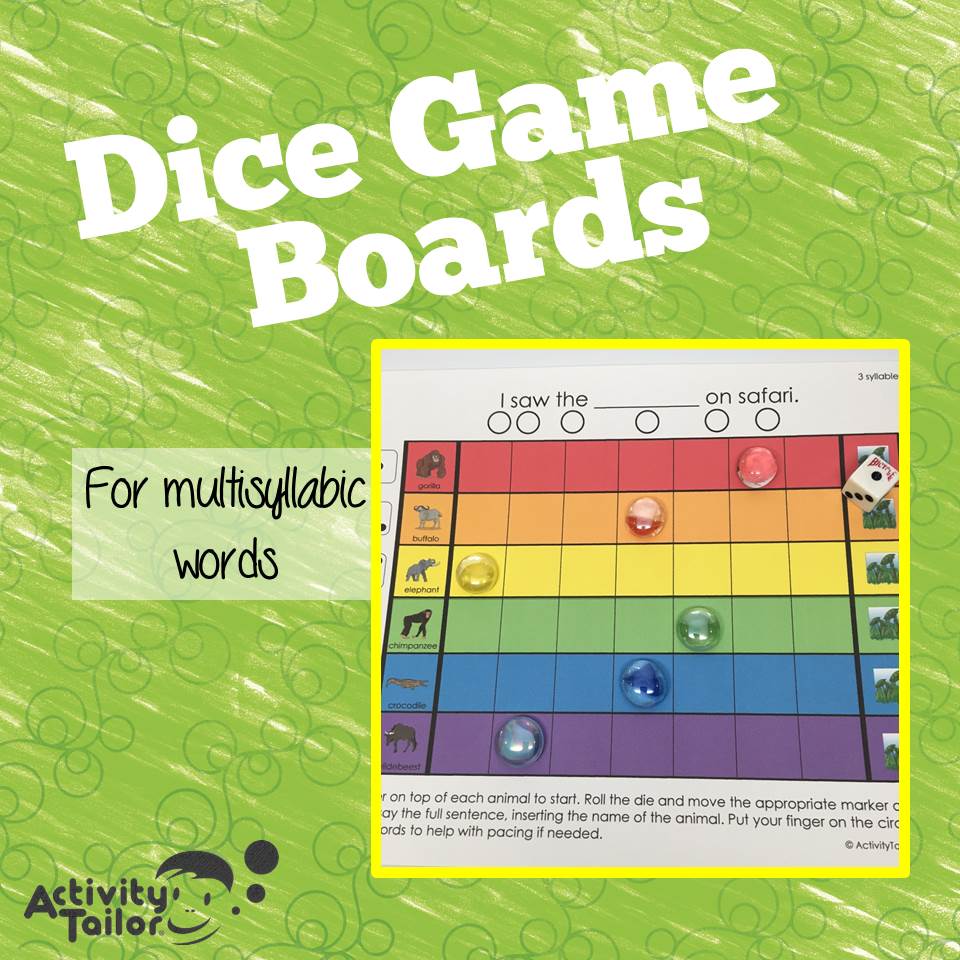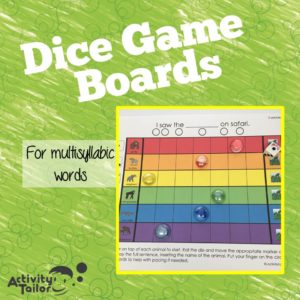 If you're looking for more multisyllabic word fun (especially in sentences), check out Dice Game Boards for Multisyllabic Words.