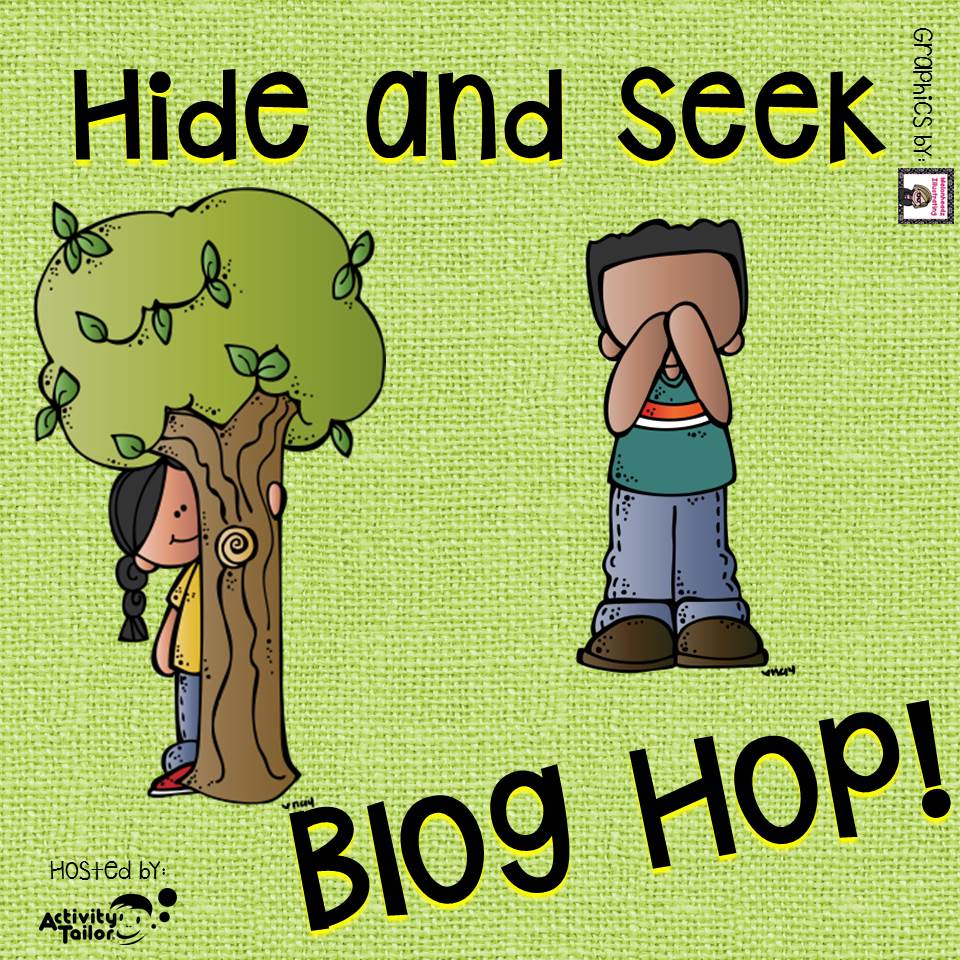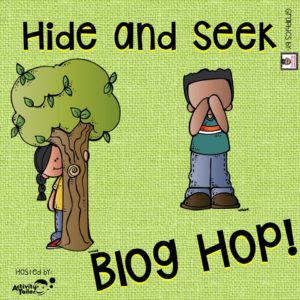 Thirteen bloggers are hiding–hiding on different blogs and hiding in the school. They're here to show you that you can (and probably do) do therapy everywhere and that each locale has it's own benefits. For all their tips, hop from blog to blog. While you're there, jot down the author's blog/school location listed at the bottom of each post to enter into Rafflecopter.
Please welcome my guest blogger, Sarah from Speech Is Beautiful!
I've always been intrigued by the idea of conducting therapy in the cafeteria. I have an in-depth understanding about school lunch (I ate a year of school lunch and wrote a book about it), but I've removed myself from that discussion as I've gotten further into my career (just too political for me to touch these days!). Because of my experience I've avoided the cafeteria, but I should think about changing that.
I've noticed that many of my students have difficulties using social language. And it's not just my students with autism. Having any kind of communication disorder can impact a student's ability to connect with peers. And isn't that ultimately what lunch is for students? I know that I like to connect with my coworkers during lunch time!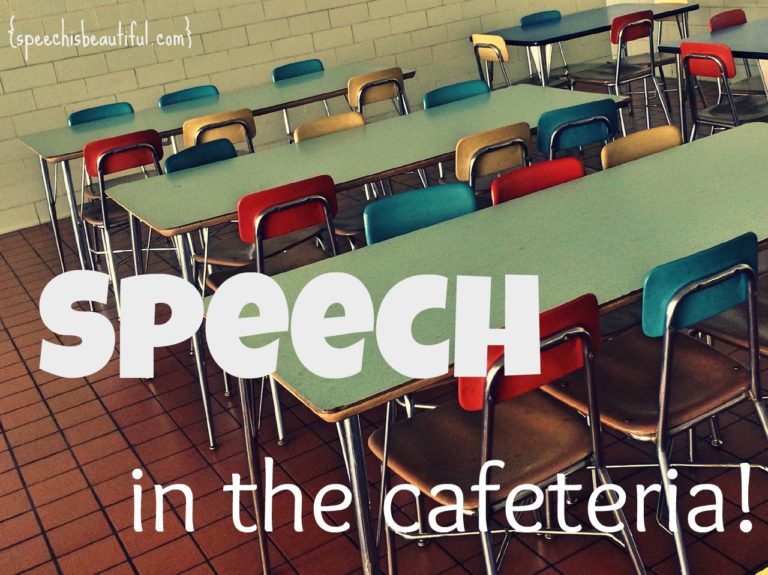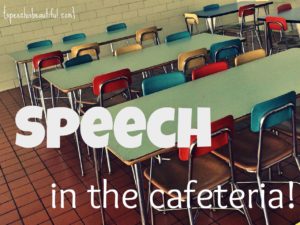 Sit down, ask questions, and then model – When I've asked kids in the lunch room about what they are eating, they have trouble answering questions. Either they don't know what it is or they just shrug. Many students need models to understand why they are in the cafeteria. Kids love it when adults pay attention to them – sit down, ask them questions, and then model the correct responses.
Pull-out therapy during lunch – One of the social workers that I've worked with pulls kids for social work minutes during lunch. Now that I've seen this in action, I think it's brilliant. Those students have been identified as needing social support and where better than during lunch? Many of those students end up feeling isolated during lunch, but moving away from the noise and interactions to another table in the cafeteria or to a another space, students can learn new social skills in a more controlled environment.
Attack sequencing goals in a functional way – Normally the school cafeteria is empty during the morning and afternoon. For students who struggle to learn concepts like "first/second/third" or "first/ then," coordinating the process of picking up a tray and grabbing the components of their lunch. During speech when the cafeteria is empty, the students and the speech path can go into the cafeteria and practice how to grab the tray and pretend to grab everything. Then the students can retell what they did using "first/second/third."
Talk about categories – Many preschool and kindergarten students have goals to categorize objects, including food. That age just happens to be the most accommodating to having a teacher or staff member join their lunch discussions. What a great place to talk about categories related to food!
Lunch with staff as a reward – Many schools have positive behavioral reward systems that include getting to eat lunch with a staff member. When a student chose me to be his special lunch companion, I was so flattered and ended up just choosing the speech room. If I could go back in time, I'd consider having our special lunch in the cafeteria so that I could observe and interact in a "naturalistic" environment.
The only caveat I would like to share is that if a student is uncomfortable with you being in the cafeteria, be sure to back off. Every kid is different! 🙂
Sarah Wu's home base is SpeechisBeautiful.com, but today she's in the: CAFETERIA!
To enter the Hide and Seek Blog Hop raffle, collect the names of the participating blogs and where they are hiding and enter them in Rafflecopter below. And remember, if you like a post please take a moment to share it, like it or subscribe!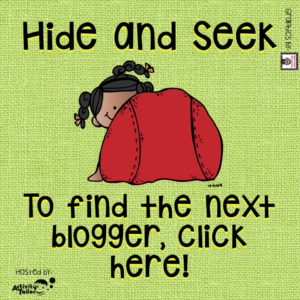 Each blogger has donated a set of materials from their TPT store! Winners will be chosen at random.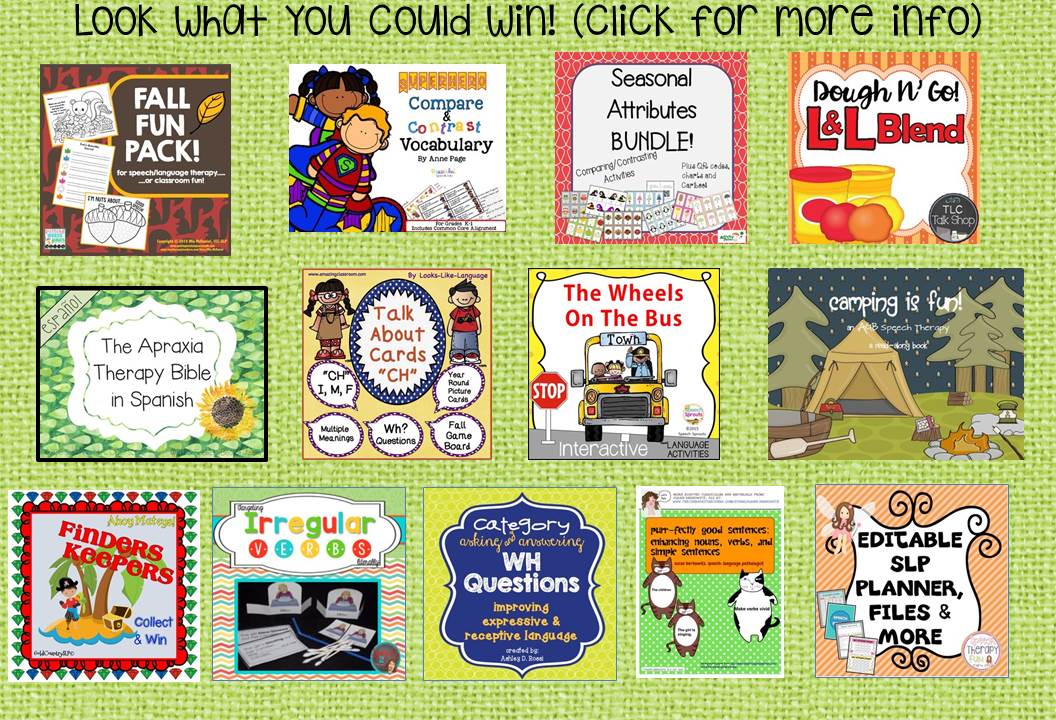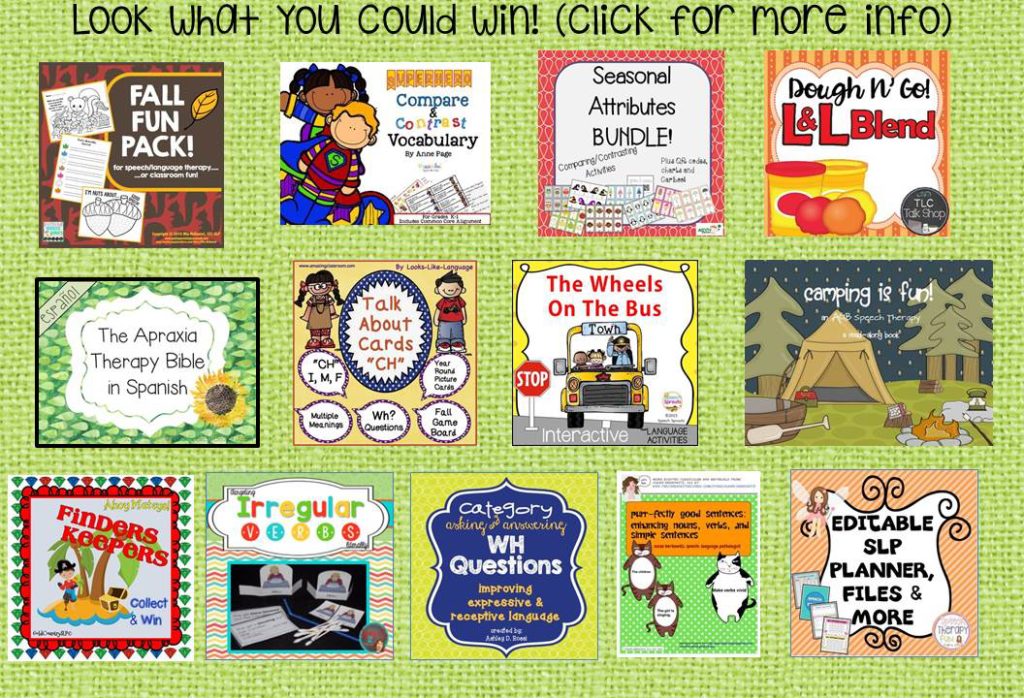 for links to products, click here.