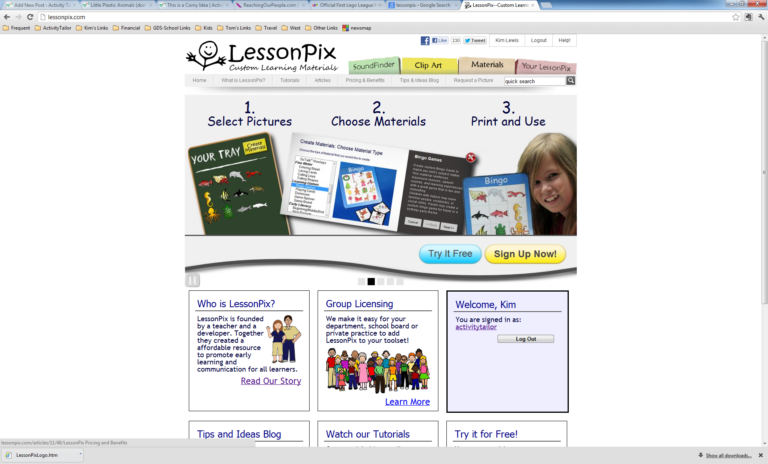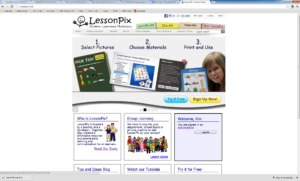 October 5, 2012: Congratulations to Colleen who won a year subscription to LessonPix!
LessonPix is a fabulous, subscription based website that gives you loads and loads of clip art and quick and easy ways to use them for therapy materials. The choices and possibilities are too endless to cover here, so be sure to click over to their website and check it out yourself.
Their categories of art include general groupings like school, feelings and community as well as specific speech, occupational and physical therapy pics. You can go through the tutorial on your own, but in a nutshell, you drag the pictures you want on your materials over to the "tray" and then click on "Create Materials" where it will walk you through making coloring sheets, pattern strips, schedules, ballots, lacing cards….the list goes on and on! I've chosen a few activities that I use in conjunction with my plastic animal herd to expand on the fun! LessonPix gives you the option to have the labels print under the clip art as well as change the label (so if you need the target "mare" select the horse art and change the name).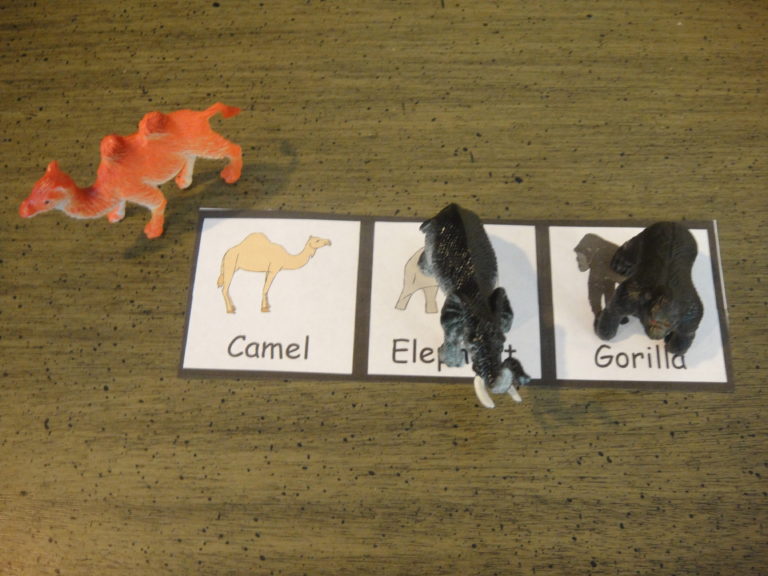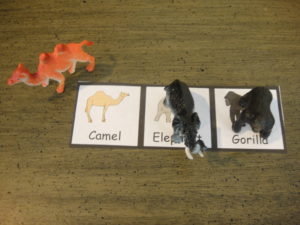 Matching strips: In a minute, I can print out strips of pictures to match my target words/animals. I can have kiddos find animals around the room, pull them out of a bag or dig them out of sand before matching them to the picture on the strip.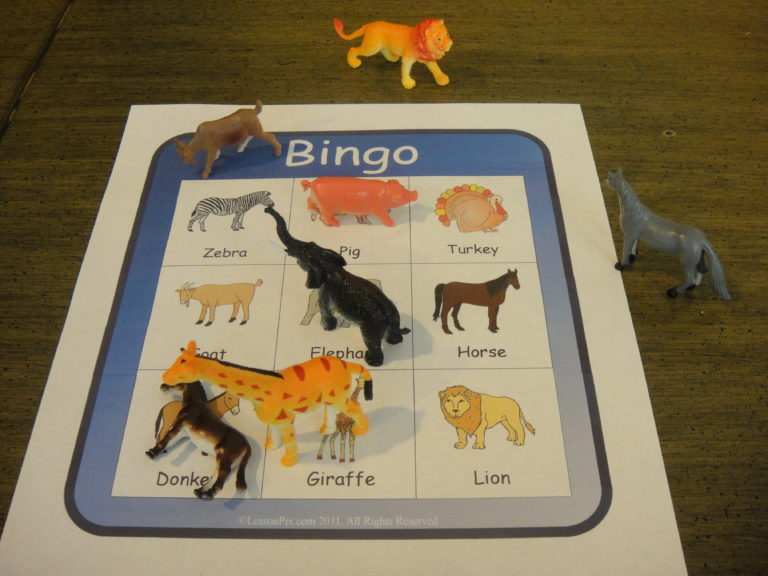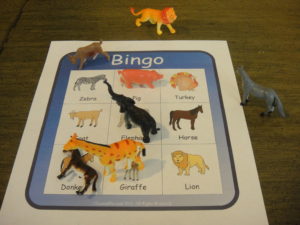 Bingo: Really, how often are you playing bingo? Constantly, right? So here, you would just choose the animals you want on the sheet and print them out. There are options for how many squares you want per sheet as well as how many novel sheets you want. You can also have LessonPix print a card list of the pics which you would stick in a hat for random selection, but I think it's fun to dump the appropriate animals in the hat and pull them out and then have them cover their picture square.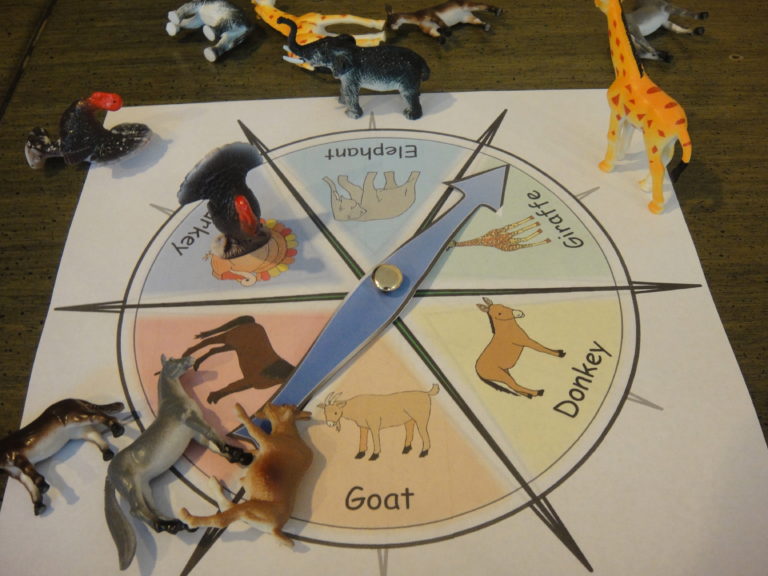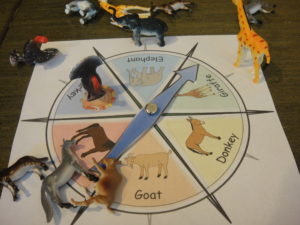 Spinner: Again, quickly create a spinner with the animals you want pictured. I might use this for prepositions/following directions by having the child spin, find the correct animal match and then saying something like, "Put the giraffe on top of the bookshelf." Or we might work on descriptive words, "Let's see. You found the giraffe. What does he look like? Tell me three things that let me know it's a giraffe." ("He's tall. He has four legs. He has spots.") Having the tangible object to hold is an easier task then simply generating the information from a picture and helps to keep the kiddos engaged as well.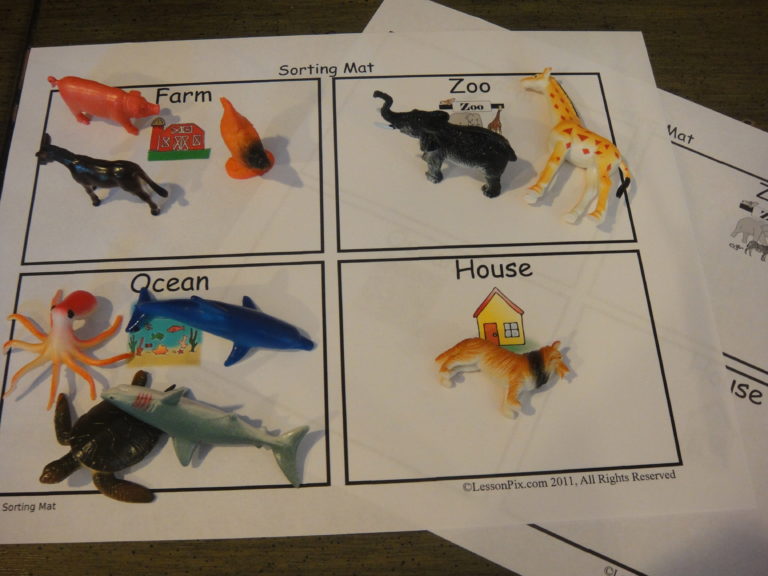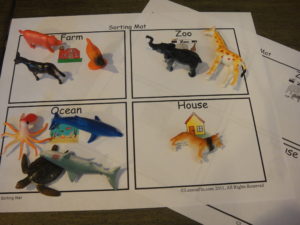 Sorting: LessonPix makes this task so much easier, by giving you a quick way to generate a sorting mat. Sort by where the animals live. Make another mat for sorting by color. Make another mat for sorting by texture. I like mixing up the way we categorize/sort for kiddos that otherwise "lock" items into one category. This allows you to be more fluid–"Hey, the dolphin can be in the 'blue' section of this mat, the 'smooth' section of this mat and the 'ocean' section of this mat!"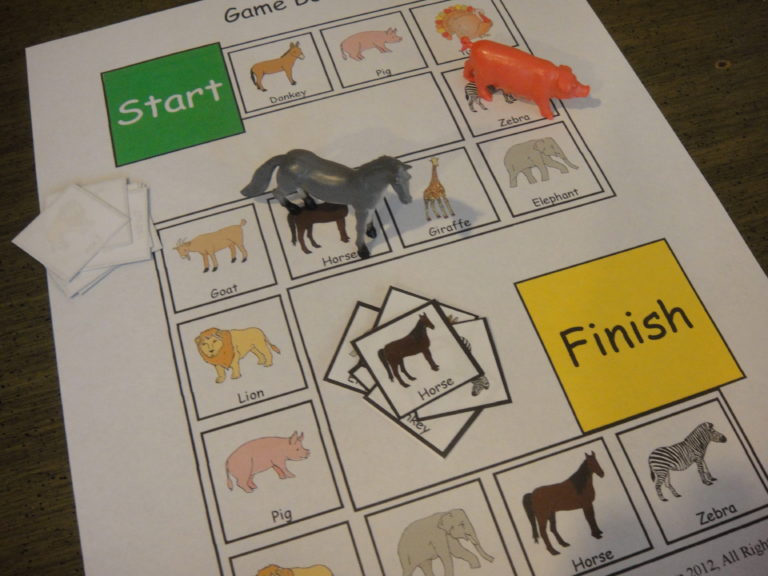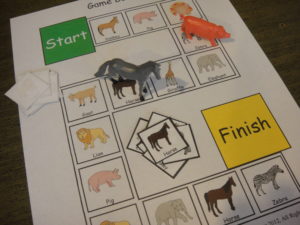 Game Board: Kiddos love board games but it can be so time consuming to create one that exactly meets their goals. Not anymore! Print out a game board with your animal targets. It will also generate a deck of cards for movements, or you could use a die. I would have the kids choose an animal pawn to move around the board and if you draw a card/fall on your animal you get another turn!
LessonPix symbols are copyrighted and you can't share them or materials you create containing them electronically without separate permission (they're working on a sharing site). However, you are permitted to send the printed copies home for practice–and they are so easy to put together you won't hesitate to!
I was given a sixty day subscription to the LessonPix site, but the opinions reflected here are strictly my own. The best news? I have a full year subscription to give away to a lucky reader! To enter, simply let us know in the comments below what animal you never skip at the zoo. You have until midnight EST on October 4, 2012 to get your entry in. The winner will be randomly selected and announced on Friday, October 5, 2012.
My very favorite zoo animal is the rhino. I'm in awe of their strength and wrinkly hide.