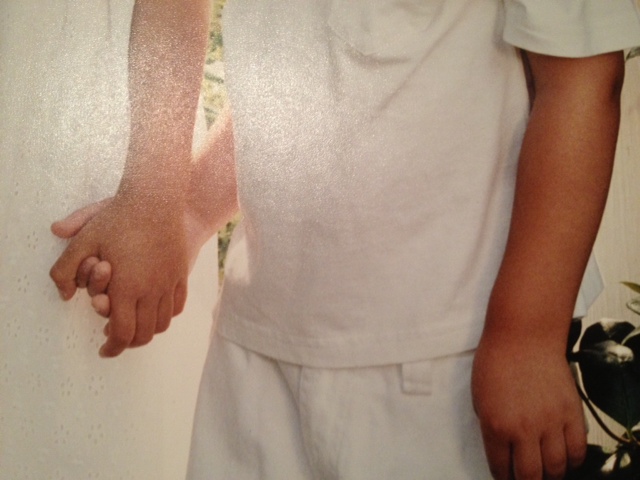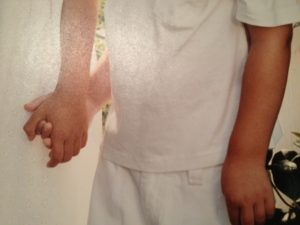 My household has been a whirlwind this past month. Both of my children participate in fall activities that culminate in November. I threw two birthday parties. I trekked down to Atlanta for a fabulous #ASHA12 experience.
How easy it is to focus on all the busyness of life—the tasks, the schedules, the mounting laundry. When really it's time to sit back, relax and take a moment to give thanks for all our days offer.
Small hands

: One of my most favorite aspects of working with the preschool and Kindergarten crowd is that when I pick them up from the classroom they so frequently tuck their little hand into mine. Tiny, warm and chubby—it's like holding a smile.

Hugs

: I've got a little guy I discharged a few years ago that will still dash out of line to give me a hug and say "Hi, Mrs. Lewis!" regardless of who is around. What a great pick me up!

Giggles

: I saw that laughter stat again recently; toddlers laugh 400+ times a day and adults only 15. How very lucky to be in a profession that regularly exposes me to giggle fits and keeps my own levels high.
The #SLPeeps: A common lament is that computers/media have decreased our opportunities for personal interaction, but to see the online #SLPeeps community come together in person is to experience the best kind of contradiction. Whether on a personal or professional level, and most often both, the support of these speechies is definitely a reason for thanksgiving.
Wishing you and your families a wonderful, love filled holiday and safe travels!
Take a moment to let us know what you are most thankful for this year.