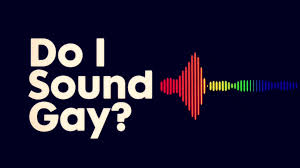 I'm not sure where I originally read about this documentary, but I was intrigued to see it. (Currently it has a very small release, primarily in big cities, but it can be seen on demand through Time Warner)
It follows David Thorpe on his journey to find a more neutral, or less stereotypically gay, voice and shows interactions with a speech-language pathologist and a vocal coach as well as clips of what are obviously lengthy practice/homework sessions. I was fascinated.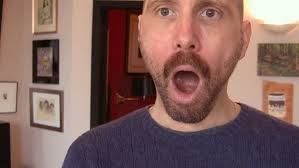 The primary focus was on shortening vowels, decreasing a fronted /s/, speaking from lower in the chest cavity and adjusting intonation patterns. Throughout the film, a number of high profile, gay men in media (ie. Tim Gunn, Dan Savage, George Takei, David Sedaris) reflected on their own voice.
I was shocked to hear how many had received speech services in elementary school, prompting one of them to say that speech was more like a club meeting of future homosexuals of America. Really? Well, there's some food for thought. Would you see a student with a lisp that is more "gender inappropriate" than truly disordered?
But my real interest was in how we identify with our own voice and the assumptions we make about others based on their voice—whether that be their level of education, socioeconomic level or sexual orientation.
I'm never delighted to hear myself recorded (is anyone?), but to hear a large number of people express loathing, actual loathing of their own voice was distressing.
So today, I'm opening the floor for discussion. Love your voice or loathe it? Ever give much thought to remediating voices to achieve a more neutral, "acceptable" quality? Anyone out there work on their own voice to remediate an accent or dialect they felt was holding them back in some way?
FYI The movie was great and I would highly recommend it, however at approximately 50 min in there were a few unexpected, short, sexually graphic clips. While partially blurred, it still made for an awkward moment with teens and my mom.