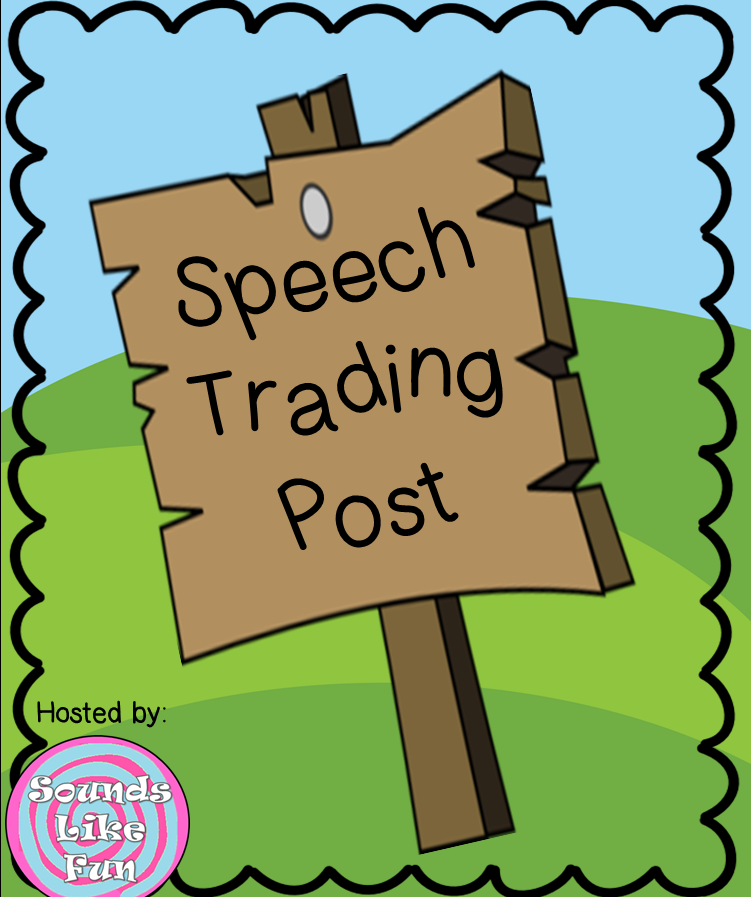 I find one of the toughest aspects of phonological processing disorders is the "huh?" look you get from teachers or caregivers when you explain you're going to implement a cycles approach. I'm not sure if it's the auditory bombardment thing or if it's the fact that we will continue to plow ahead in the, seemingly, face of no progress or the presentation of skills that can seem well beyond the child's age.
Yet, you really need to get others on board if you hope to make some headway in a reasonable amount of time. So when I was looking for resources and came across Cycles for Speech Therapy packets by Gold Country SLP and discovered the clear rationale and integrated homework, I was thrilled. What a huge timesaver!
I've been using the Final Consonant Deletion pack (there are packs for cluster reduction and syllables/fronting/backing too). Here's how it works.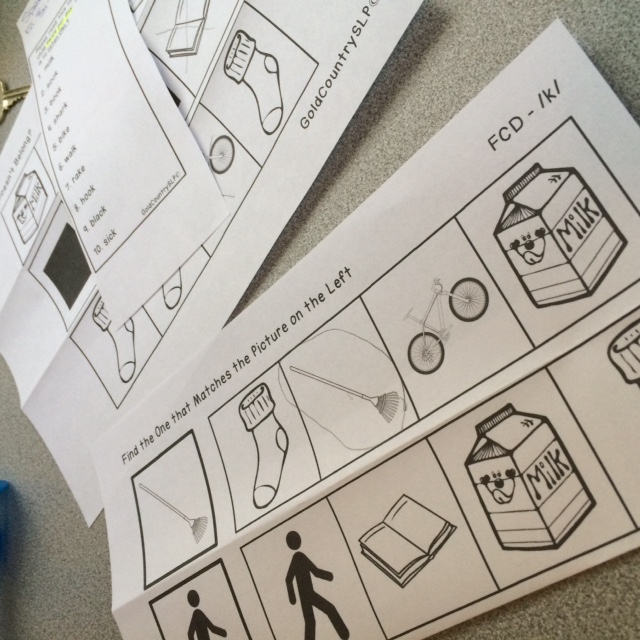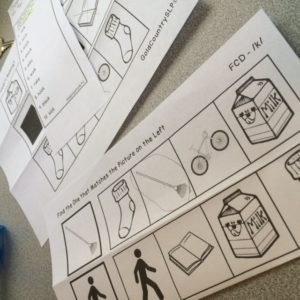 First, you have the very clear and concise description of how to implement cycles therapy (helpful for explaining to parents and helpful if you haven't been doing cycles therapy regularly).
Next, the packet is divided by phonemes and each contains:
Lists for auditory bombardment
Cards for each of those words (color and b&w versions)
Six activities including Trace 'N' Say, Do a Dot, Make a Book, Cut and Glue.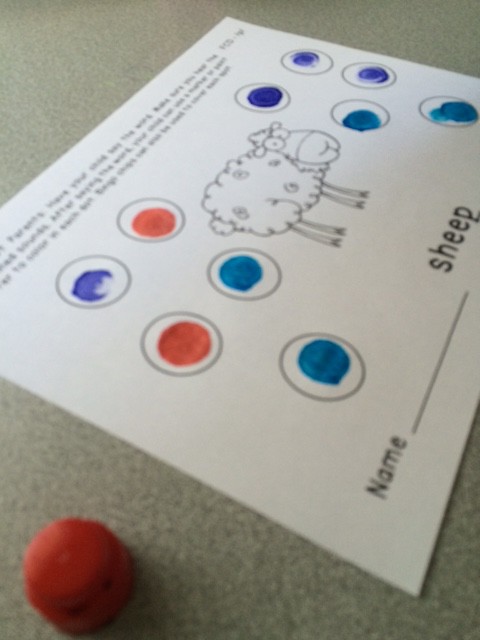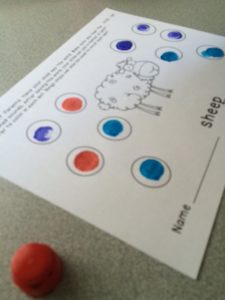 I've used some of the activities in therapy and then sent an additional page home for practice. Sheets are short and I've had more success with follow through both at home or in the classroom as a result.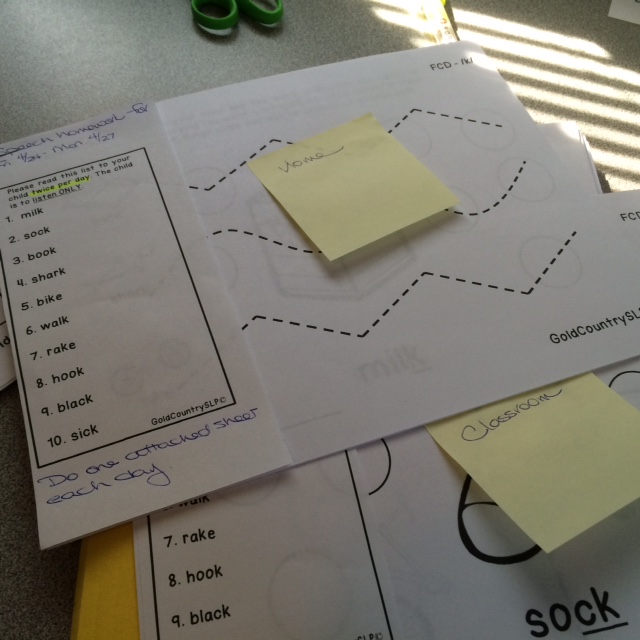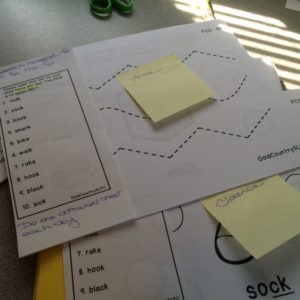 Tip: Some of my little people are pretty antsy. To get them to attend better during the auditory bombardment section, I let them use a finger light on the page of pictures. I have to say the word they point to. They love the control of this!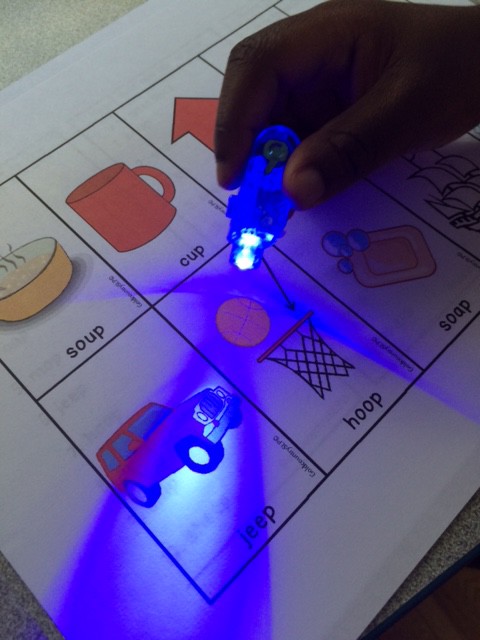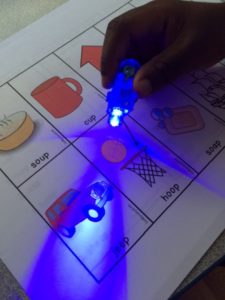 Tracy is currently reviewing my Pathways for Articulation and Language. Click here to see how she's using it and for additional chances to win both products!
Looking for play-based activities for final consonant deletion? Click here.