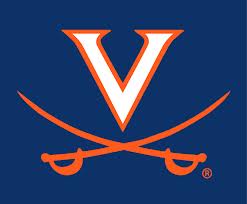 I've been following Katie's posts over at SLP_Echo and am brought back to where I was many years ago, because I didn't come to speech in a straight line myself. My grades in high school were good and I majored in Economics at a small liberal arts college, thinking I would enter the world of publishing following graduation and wanting more of a business background rather than the common English degree most applicants would have.
I spent my summers and winter breaks working at small publishers. I spent time at a textbook company and at another that published industrial trade magazines. My roles were decidedly unglamorous. I did some writing, but I did a lot more copying, running things from here to there, compiling surveys and answering phones; but it did the job. Following graduation I entered an internship program for a children's publisher that resulted in a full time position working as an assistant to the editor in chief.
It seemed like a dream come true. I started the internship making peanuts, but gaining great experience, including an overview of the entire publishing process, and worked myself up to a few more peanuts, but a year or so in I realized there were no actual children in children's publishing. I needed something different.
I had volunteered with Special Olympics and an adults reading to children program and felt called to teaching in some manner or another. I considered teaching certification or library science, but both were a bit more limited in scope and environment than I wanted. I considered occupational therapy briefly before realizing that speech-language pathology was, to me, an ideal profession.
Now what?
My college grades were pretty mediocre. I was coming in with almost no coursework (I did have statistics under my belt). I have the good fortune to test well, so my GRE scores were in the appropriate range for graduate school. I started making calls.
I explained where I was, where I came from and where I wanted to be. I developed relationships over a period of several months. I asked for advice, but not without doing my research ahead of time. I knew the programs and what might work for my situation. I think it was this commitment and willingness to put in the time that eventually led to finding a placement at UVA.
Sound easy? Not really. I enrolled as a professional development student, carrying a full course load, knowing that the master's program would take me a year longer than most because of my lack of prerequisites, and knowing that if I wasn't accepted as a "regular" student within the first school year the credits might not all transfer to their program or any other (there is usually a cap of some sort as to the number of credits you can take without being part of a program).
I worked hard–really hard. I went well above and beyond the assigned coursework. If there was a speaker, an opportunity for observation, anything, I participated. My grades reflected my passion. I reflected my passion. I transferred over to the regular program without issue. They knew me and what I was capable of.
Granted, I attended school quite a while ago, but the programs were small and competitive then as well. I think the key is how well you understand yourself and your abilities and how you convey your commitment.
I moved out of state to gain entrance to my program. You could take a position as an assistant or in a related field or volunteer—gain as much experience as you can. Take a course or a few workshops. And stay positive!
Anyone else have some ideas for grad school applicants? Or take a few moments to share your story. If you are looking to apply to school, be sure to check out all of Katie's posts on the subject (they're very visible on the right side of her homescreen)!