I'm so excited for the Christmas season and ready to spread some holiday spirit! The calendar only gave us three school weeks between Thanksgiving and winter break this year. Not nearly enough time to squeeze in all I've planned, so….there will be three posts for the each of the next three weeks. You'll see a couple reviews, some seasonal therapy activities and a freebie for each week! Hope you'll join me for all the fun.
A few months ago I offered a free game mat with "get to know me" questions that could be used for expressive language or fluency therapy. Welcome to the Christmas edition!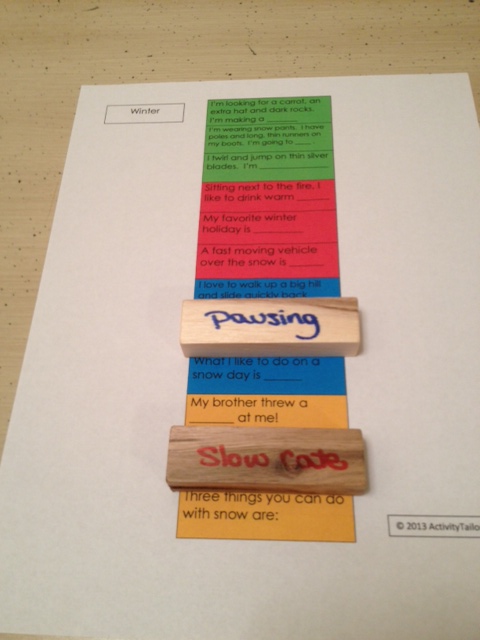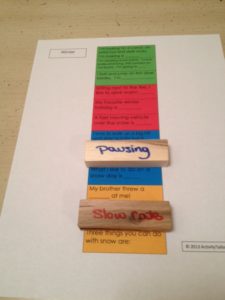 These open ended questions can be used with a regular Jenga or one that has been adapted for "Fluency Tower" (click here for instructions). Simply put, students pull a block on each turn and use it to cover a question on their game mat (the tower will get shorter) if they answer successfully or demonstrate an appropriate fluency strategy. If not, the block goes back on the top of the tower. It's a fun way to elicit conversation!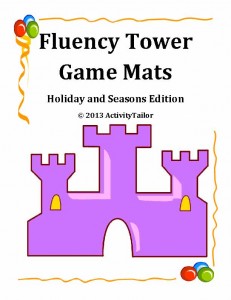 This freebie is associated with a new "Fluency Tower Game Mats Holiday and Seasons edition." The pack of 12 boards includes an answer key and the following topics: winter, summer, spring, fall, New Year's Day, Valentine's Day, St. Patrick's Day, Easter, Mother's/Father's Day, July 4th, Halloween, Thanksgiving, Hanukkah, Christmas carols and birthday. It will take you through the entire year!
Remember, with the code: CYBER, all of my TpT products are discounted 28% until midnight tonight.
You can view, the seasonal pack by clicking here.
To pick up your freebie, click here.