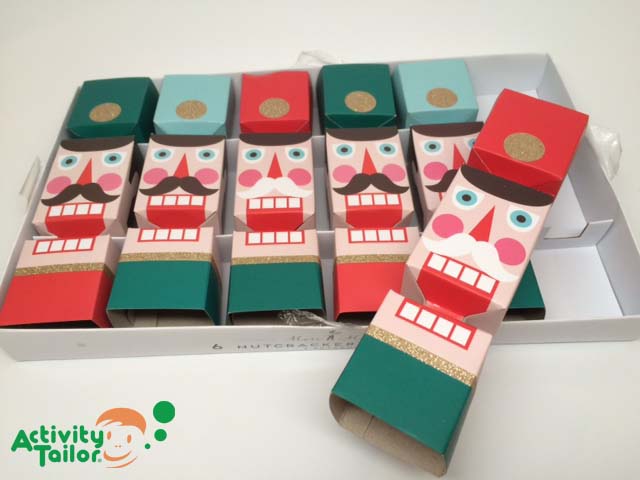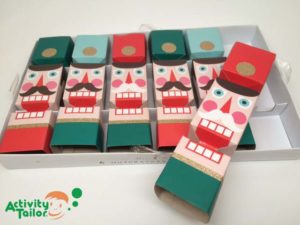 It's a tradition in our house to have crackers at the table on Christmas Eve. If you've never done these before, they are Tootsie Roll shaped. You grab either end firmly, and with a twisting, pulling motion you pull it apart. It makes a loud "snap" and a treat will fall out. There's traditionally a paper crown and a joke in there too.
A couple of years ago, I started giving crackers as my holiday gift to students. What I liked about it was the little toy was concealed so there was no "I want that one/color/his" discussion and I didn't have to wait endlessly for each child to choose. (I made them wait until they got home to do the cracking.) Several parents and teachers loved the idea of it.
I can usually pick up inexpensive boxes of crackers at HomeGoods, but as a private clinician, I don't have a huge caseload to worry about. So, for those of you who might be juggling too many kiddos to make pre-made possible, or have kiddos with sensory issues that would dive under the table at the loud "snap," or are just crafty, here's a quick way to make your own.
Take a toilet paper tube (or cut a paper towel tube into three equal parts) and cover it with a couple sheets of tissue. You will want the tissue to be approximate 3″ longer than the tube on each side. Tape the tissue down, roll the tube to cover and tape it again.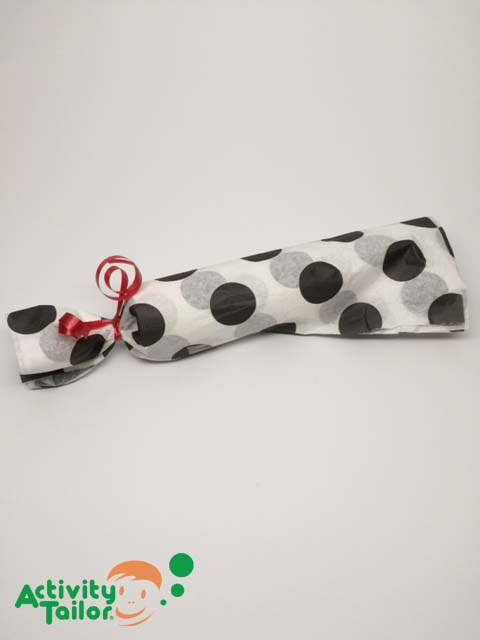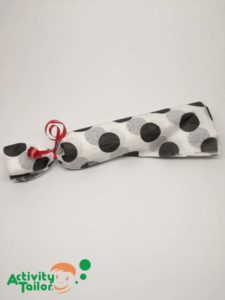 Now, take a piece of ribbon or string and tie one end shut. Fill the tube with your gift(s) and tie the other end shut as well. There you go!
I would include a joke and maybe a sticker or two inside the tube. You can also buy very inexpensive party favors from Target, Party City, etc. that will slide right in. You could even add a spoonful of confetti if you wanted more of a New Year's theme though you may want to warn parents first.
Who else has a family where Christmas Crackers are part of the table on Christmas Eve or day? I'm excited about the ones I picked up this year. We'll each get our own mustache!
Don't forget to join my #SpeechlessSLPs campaign! You can grab the template, customize and post on IG or FB or get chatty and write a post to link up!