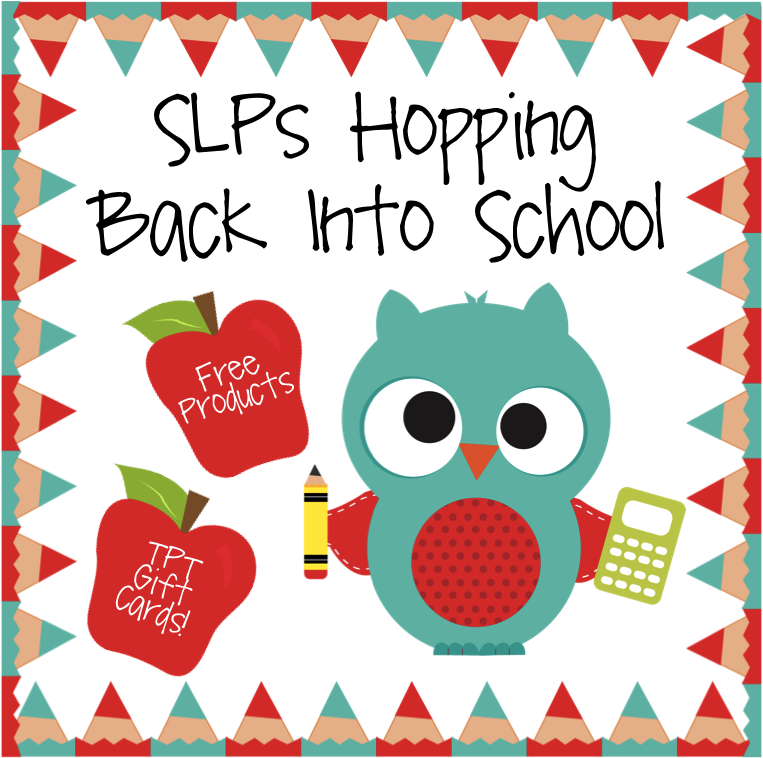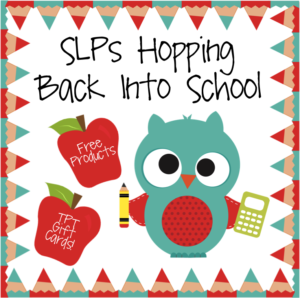 Sharpened pencils with pristine pink erasers, the smell of crayons, that wonderful crisp sound when you open a new notebook, these are some of my favorite back-to-school experiences! To add to all your new supplies and materials, Lauren at Busy Bee Speech has put together a Back-to-School blog hop.
Beginning tomorrow, over twenty SLPs will be offering a free download on their website. In addition, there will be a graphic at the bottom of the post with a letter. Read in order, the letters reveal Rafflecopter passwords. Which means, in addition to picking up free therapy materials, you can enter to win additional prizes! (You will have 5 chances to enter and a week to complete the hop.)
Take a minute now to drool over the prizes, and set aside time tomorrow to pick up your swag and enter!
And a big thank you to our blog hop sponsors!