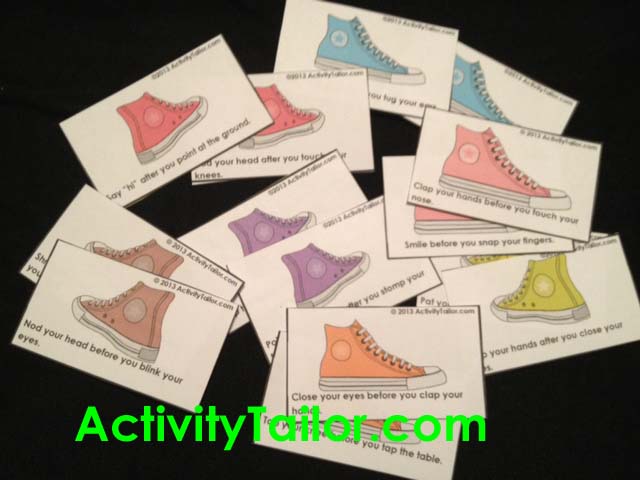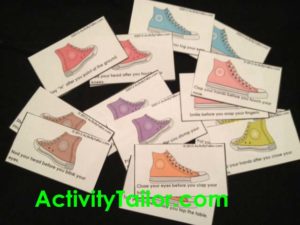 (See my post from yesterday for blog hop prizes!)
Students will work on following two part directions containing "before" and "after" concepts while collecting new pairs of sneakers to kick off the school year! This game can be played as a stand-alone or used as an additional deck in "New School Year Kicks for Articulation and Language Goals." Game can be used with written or auditory stimuli depending on need.
To Assemble:
Print, laminate (optional) and cut out the entire set of cards. One deck will serve 2-3 players. Make additional copies for larger groups.
To Play:
Shuffle all cards and set in the middle of play. On each player's turn, they will draw a card, read the directions and follow the instructions. For non-readers or for a strictly auditory task, the clinician will draw the card and read it aloud.
If the player successfully follows the instructions, they keep the card. If not, the card is returned to the bottom of the deck. The player to collect 4 pairs of sneakers first wins the game.
To pick up your free copy click here.
And here's the letter for your Rafflecopter code: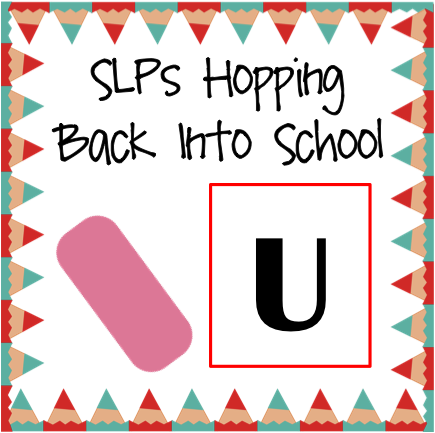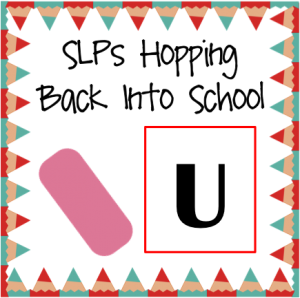 Now, click below to move on to the next blog post.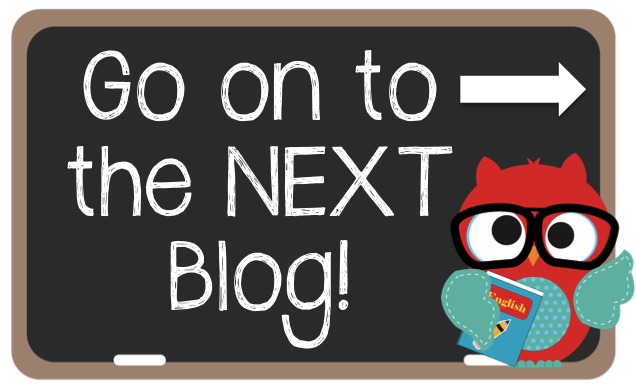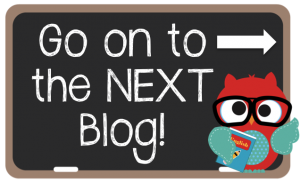 Or if you've missed earlier posts, start at the beginning by clicking below.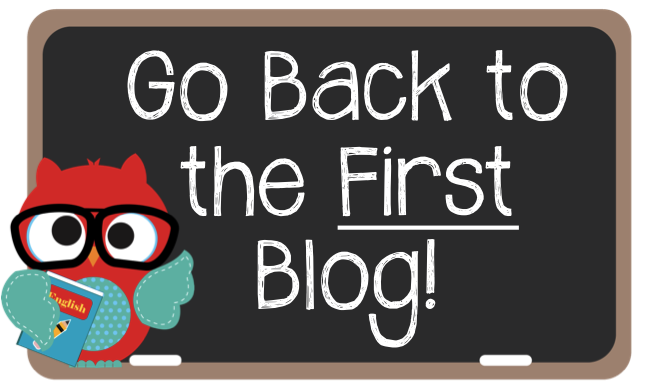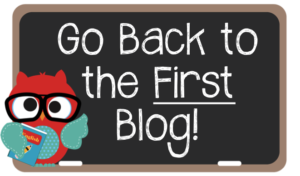 A big thank you to our sponsors!