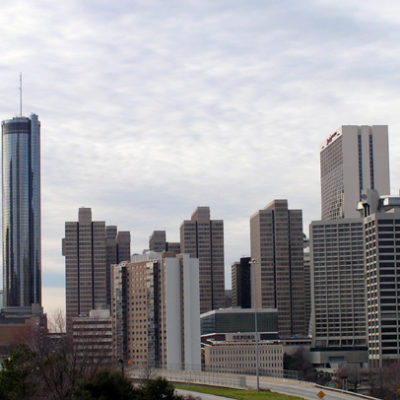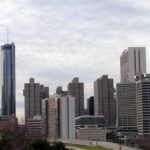 Ah. Atlanta. My husband and I arrived in Atlanta as newlyweds. He had recently accepted a job with his corporate headquarters. I joined him to finish my CFY at Children's Healthcare of Atlanta (then Egleston Children's Hospital). We worked long hours and were often tired (though we didn't truly understand the meaning of the word until our children came along a few years later), but we had lots of opportunities for cool, only in Atlanta experiences. We saw the Olympics. We went to the World Series. Fox Theater. The Varsity. The Peachtree Road Race (He ran. I cheered.)
So, if you're in need of a break from educational sessions, or, like me, feel the need to absorb some city character outside of a convention center consider the following (all in the downtown area):

Georgia Aquarium: ($29.95 adult) I'm a sucker for both zoos and aquariums. This one has beluga whales. Beluga. Whales. If my memory serves me correctly, the tank is designed so it feels, in areas, like they are soaring overhead. I can't imagine a better way to decompress.

World of Coke: ($16 adult) Then again, maybe what you need is a jolt of caffeine. Head over to the World of Coke. Sample the various international flavors. Get nostalgic watching old commercials (Mean Joe Green, anyone?). Hum "I'd like to buy the world a Coke" for days afterwards.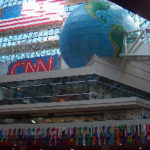 CNN Center: ($15 adult) Still haven't had your fill of politics? (Really? I mean, really?). Head to the CNN building and take a tour. Imagine your life if you had followed this communications trajectory. (Then be thankful you didn't)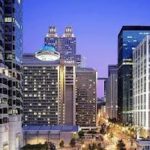 From time to time, my husband and I would head to the Polaris lounge. The big, blue rotating bar sits above the Hyatt and offers gorgeous views of the downtown skyline. We'd toast to the future and pretend to be grown up. Cheers, Atlanta! (Alas, the Polaris closed several years ago and is still undergoing renovations. An excuse to return….)
Let us know if you have an must see sites or restaurant recommendations for ASHA!