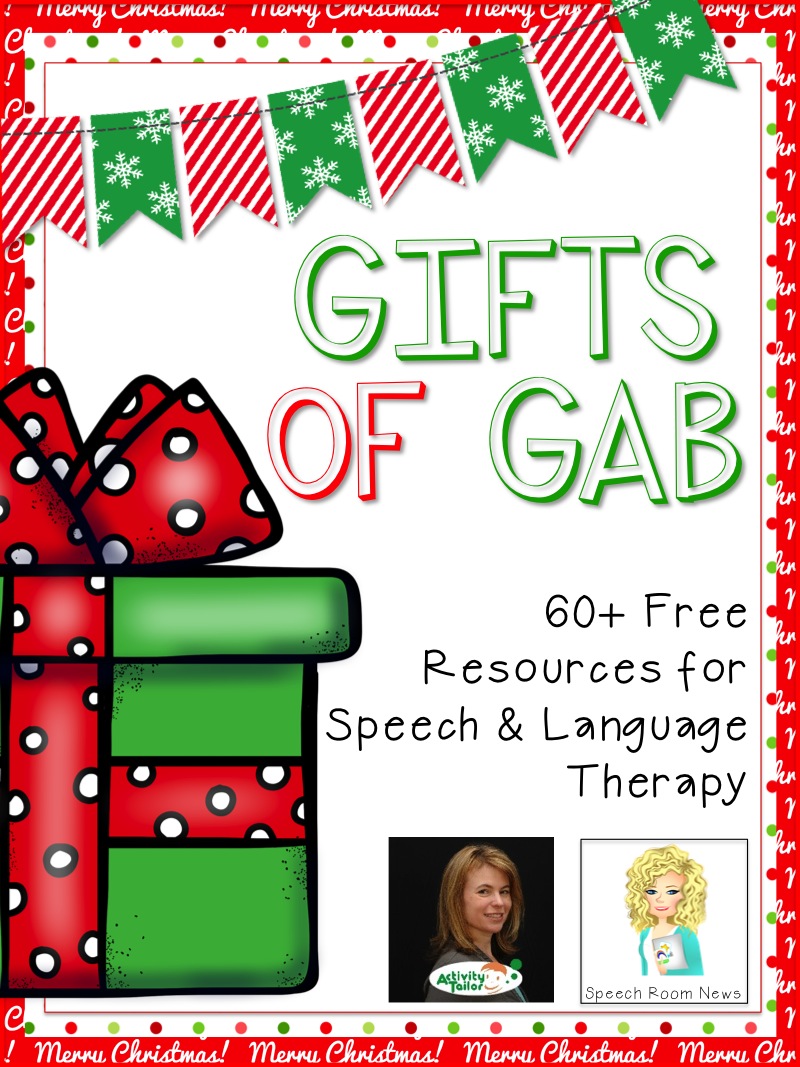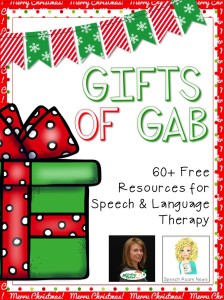 We're entering one of my favorite times of the year. I realize it's hectic. I know it seems like you couldn't possibly finish everything you're supposed to do before winter break finally arrives. So, in both the spirit of giving and the spirit of excess, I'm thrilled to bring you "Gifts of Gab!"
This ebook has been lovingly compiled with over sixty SLP colleagues and each page contains a link to a seasonal FREEBIE. That should allow you time for a Peppermint Latte at the end of the day!
Please take a moment to download, sit by the fire and scroll through the goodies that have been created for you. To download the freebie, simply click on the cover icon or title and it will take you directly to it. If it suits your needs, they'd appreciate a follow or feedback.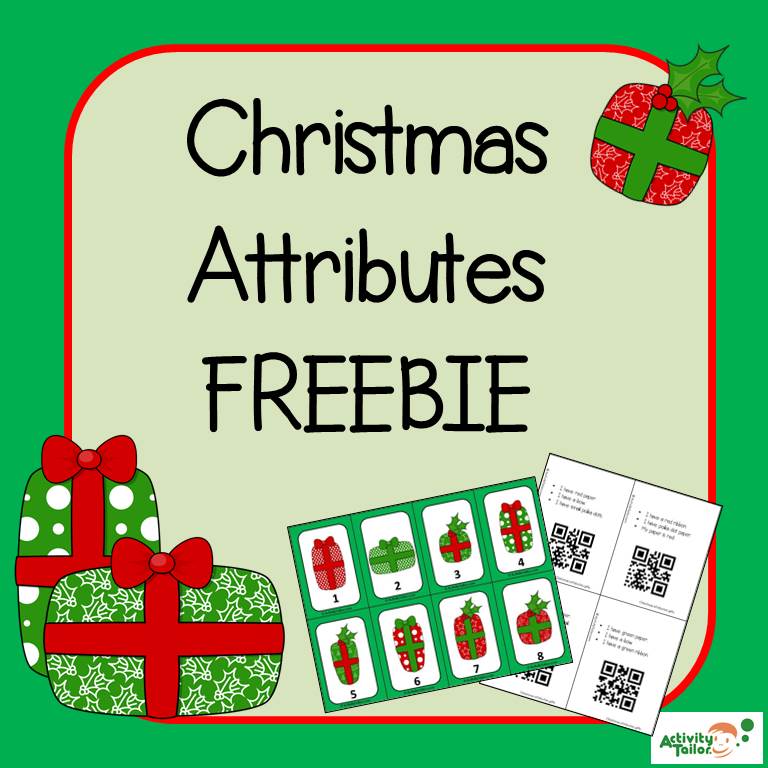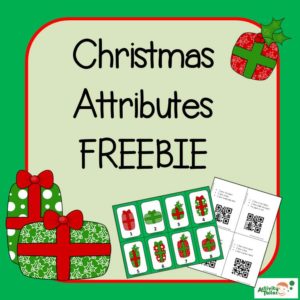 I hope you'll take a moment to grab the "Christmas Attributes Freebie" on my page in the book which gives you eight similarly packaged gifts and a set of clue cards. Lay out the numbered gift cards and begin reading clues to your students. They will turn over packages that don't meet the criteria until they are left with one. You can simply reinforce the correct answer yourself, or have them scan the QR code on the clue card to check their work. My students LOVE these games and I know yours will too!
Click here for your copy of the entire book.
Happy Holidays!