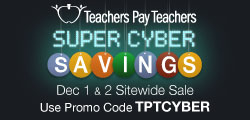 Wow, the last couple of weeks have been a whirlwind! First ASHA, then Thanksgiving…I even had a couple speech "emergencies" come up in between! Now we get, hopefully, three uninterrupted weeks before the long holiday break. (Yeah, right! Between holiday concerts, special nursing home visits, classroom parties and all the other "extras" that go along with the season of excess, I find myself running between classrooms and schools more than I actually see any kiddos!)
The silver lining however, is the chance to do some extra planning and a little discount shopping as well. Yes, the TPT Cyber Monday/Tuesday sale is upon us!
I've been completing feedback on previous purchases to maximize my savings. The site-wide sale scores me 28% already so anything on top of that is a real bonus! (Most stores will be discounted 20%, use code: TPTCYBER for an additional 10%. Sale runs Dec 1 & 2, 2014.)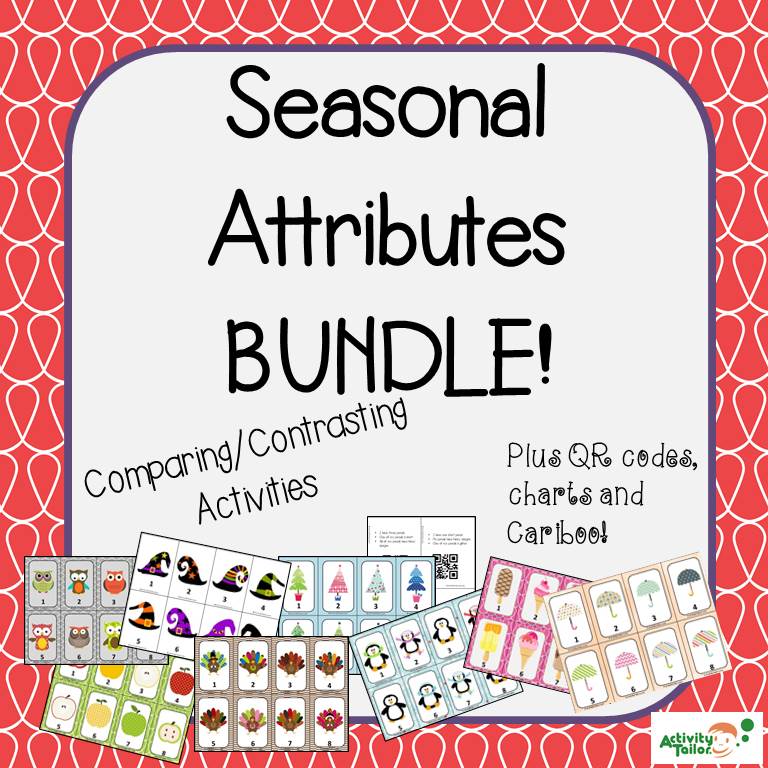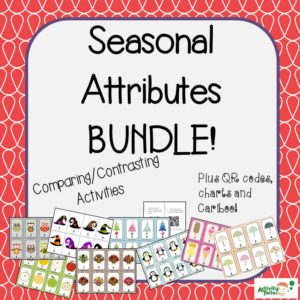 In my store, you'll find lots of articulation, language and fluency favorites. My newest item is my Seasonal Attributes Game BUNDLE. These games can be used to address lots of descriptive concepts including "not," working memory and expressive language. The bundle contains ALL season/holiday variations including: Christmas, winter, spring, summer, fall, Halloween and Thanksgiving. Click here for a full description plus links to individual titles.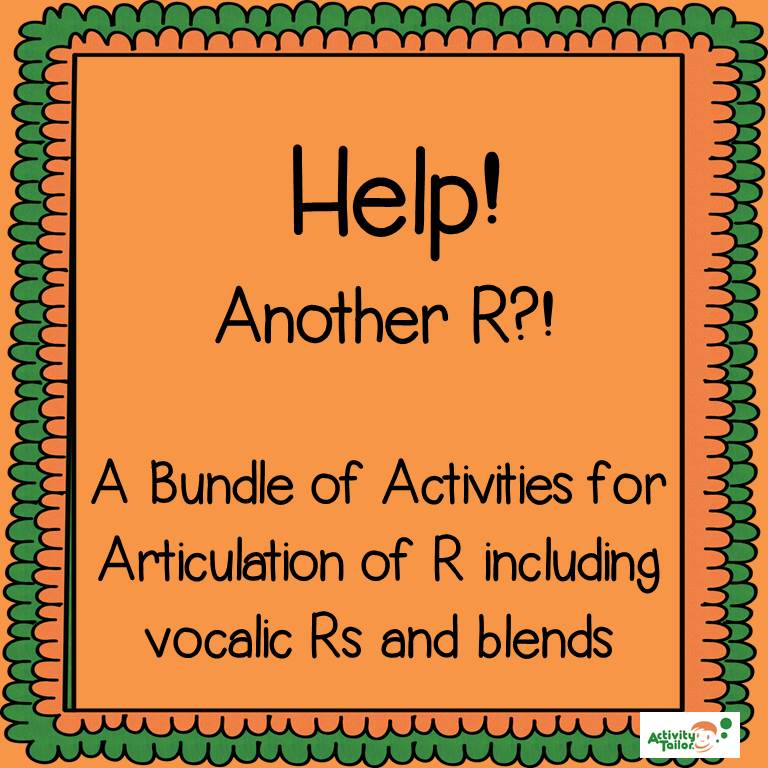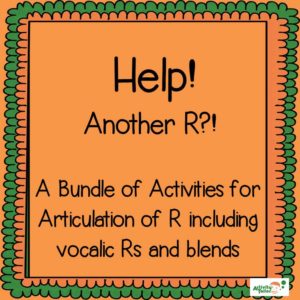 I've also recently bundled SIX of my favorite R activities, most of which include variations for each vocalic R. Click here for all the details.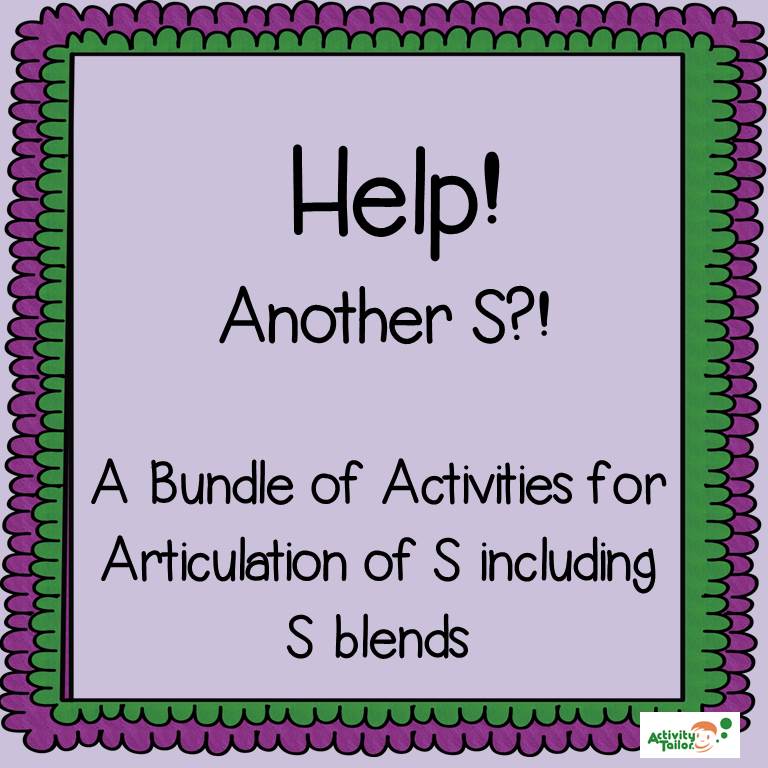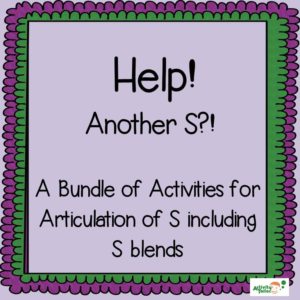 And if S is causing you more grief this year, try my S bundle which contains FOUR activities most containing the final "ts" variation as well as blends. Click here for a description.
Curious as to what I've got in my cart? Here's it is: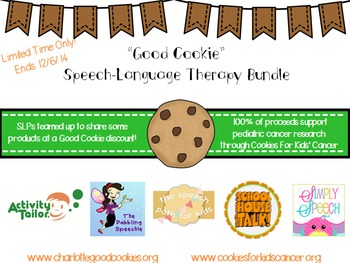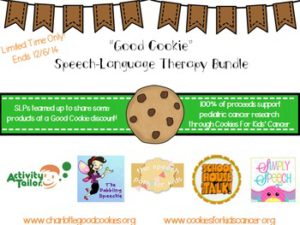 The Good Cookie Bundle. This bundle contains NINE different products from five different SLP stores and all money raised goes straight to pediatric cancer research. This fundraising package is already steeply discounted and is only available until December 6, 2014. Please take a look for a great cause.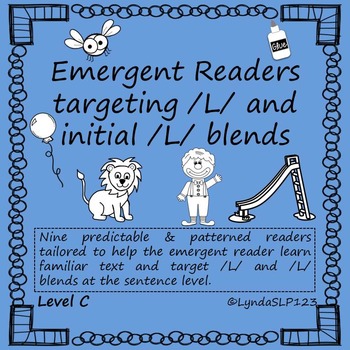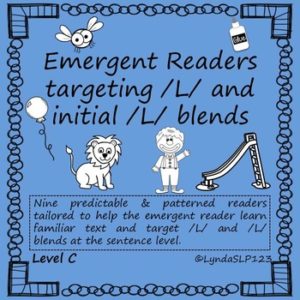 Emergent Readers Targeting L and L blends This phoneme comes up frequently with my Kindergarteners and I love the idea of incorporating reading practice too since so many of those artic kids also need extra support in that area.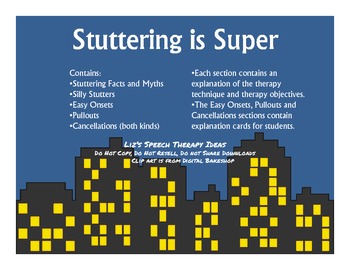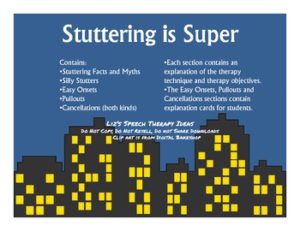 Stuttering is Super I've been looking for more fluency activities and this is the one I've settled on because of the way it separates activities based on "tool" targeted.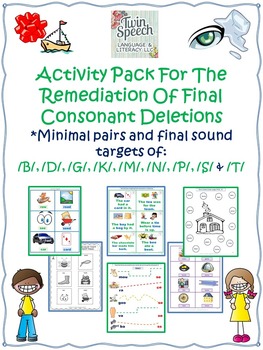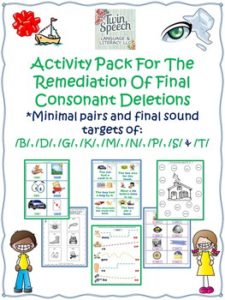 Phonological Disorders: Remediation of Final Consonant Deletion This packet is HUGE which is exactly what I need with a few little ones working on this goal.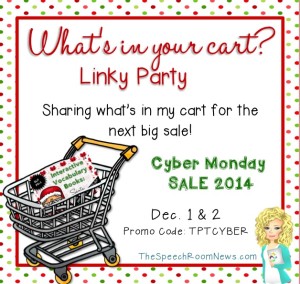 If you're wondering what others are purchasing, head over to Jenna's What's in Your Cart Linky Party. If you're interested in seeing a list of curated products organized by goal, check out The Best SLPs on TPT catalog.