I send my son off to school tomorrow. My daughter heads back, driving herself no less, on Monday. I get an extra week to get organized.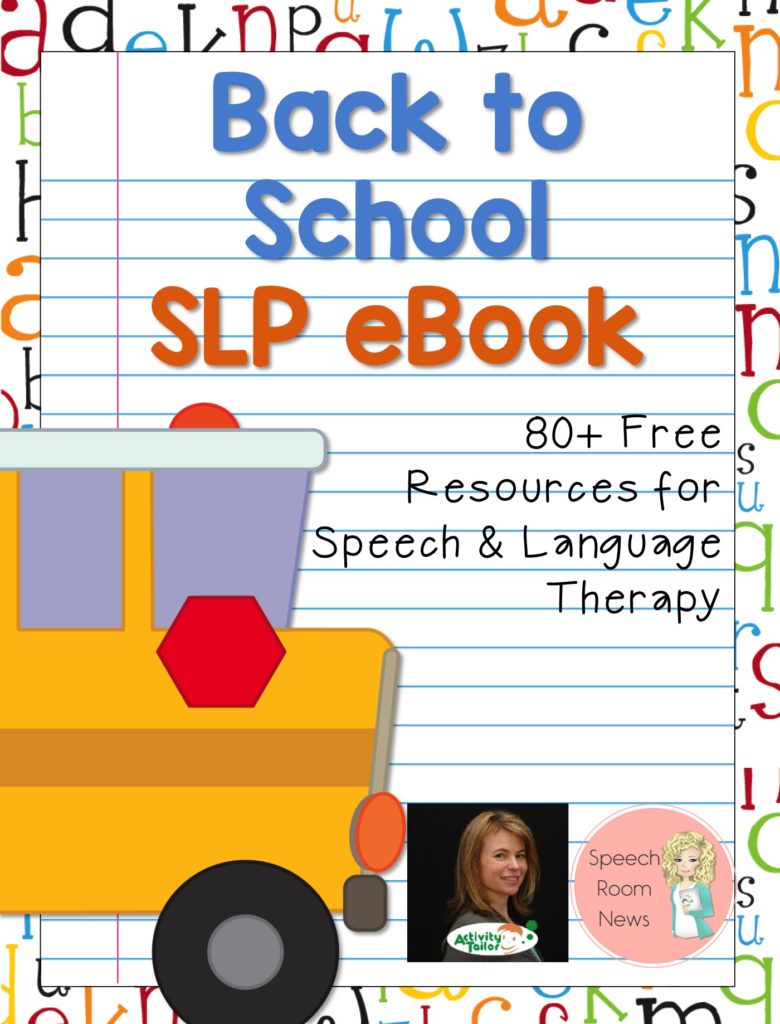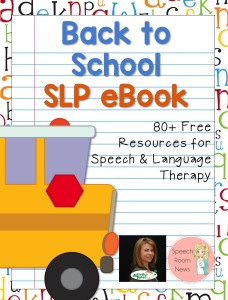 Of course, new pencils, crayons and notebooks, are a fun way to signal the new year, but even more practical is new therapy materials and I'm sharing a bundle!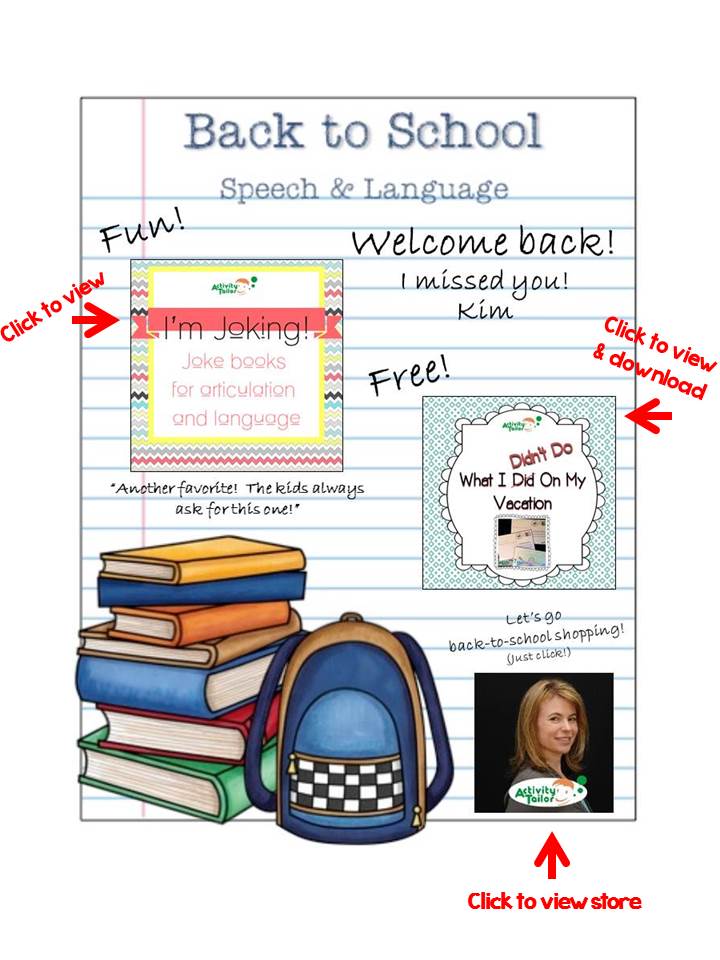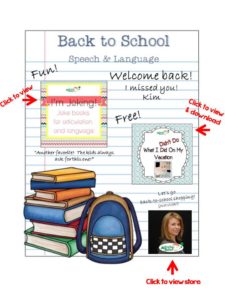 Eighty-four SLPs have helped me compile a BTS ebook. Each page represents a different store and features a freebie plus a paid product. It's a little overwhelming!
When I peruse a catalog or ebook like this, I like to go through each page to completion so I have the material or information organized for later if I need it.
For example, if the freebie looks like it will suit me at some point, I download it into a goal specific folder on my computer. My general folder is just "Therapy Activity Downloads," but then I have specific folders like "Apraxia," "WH- questions,"S Activities," (with an additional "S Blends" subfolder), etc. This makes it so easy when I get a new student and need some immediate treatment ideas. (In this ebook you simply click on the cover or link to go directly to the item.)
As an aside, I almost always leave feedback when I download a freebie. A lot of work goes into them and so few recipients–well under 10%–bother to say "thank you."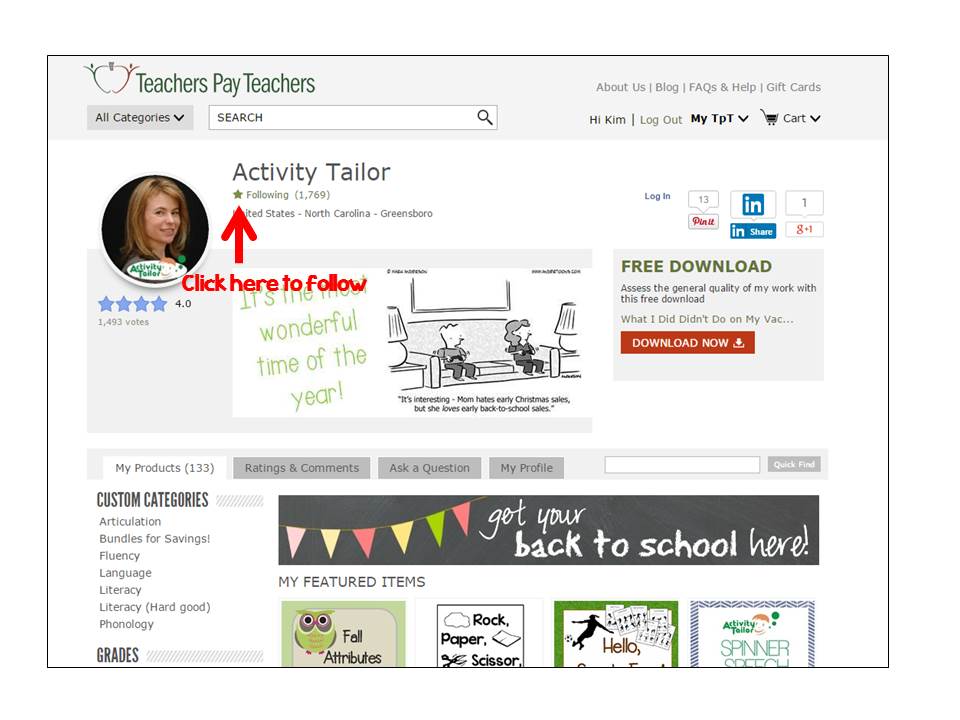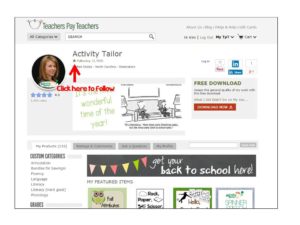 Finally, if the store looks promising to me for future needs, I follow by clicking on the green star under the store name.
Once I've worked my way through a catalog, it's adios! I don't have time to keep going back to dig out the info. It's much more expedient for me to do it at one time. Click here to pick up your copy of the BTS ebook.
Anyone out there care to share an innovative way to organize their files on the computer? Please share below!
If you find BTS sales hard to resist, TPT is have a "More Love for BTS" one day sale. Use code: MORE15 to receive 28% off everything in my store on August 19, 2015 only. Enjoy!